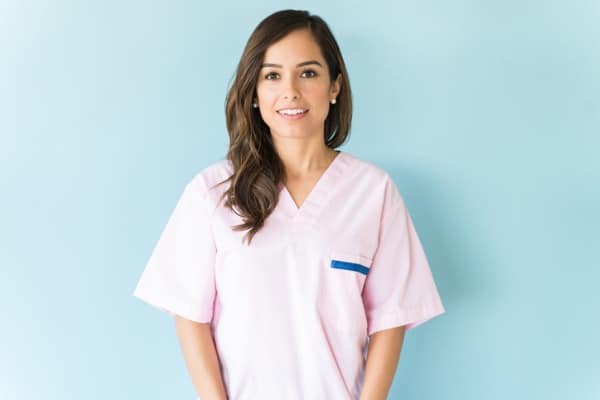 Medical scrubs are functional garments that were historically designed for surgeons and their assisting staff during surgical operations.
Today, scrubs are no longer worn solely by surgeons and their surgery staff. They have become the standard uniform for the majority of medical professionals.
This work attire protects medical professionals against various infections and contaminants present in hospitals or other healthcare settings.
Due to the nature of their work, medical practitioners wear scrubs during their regular shifts to avoid coming into contact with potential health risks.
Considerations When Making Your Own Scrubs
With this, there has been a growing trend of nurses and other healthcare workers showing interest in making their own scrubs.
If you're planning to create and sew your own pair of medical scrubs, pay attention to the following considerations:
1. It'll Take Time
Making your own medical scrubs isn't one of those simple hobbies, as it needs experience with using a sewing machine and knowledge to understand design patterns and fabric combinations.
However, there's no need to fret even if you're a newbie. With time and a whole lot of patience, you may be able to get the hang of it soon enough.
Having quality mens scrubs or any medical uniform that fits you well will be helpful, as these can be used as a template.
Moreover, if you know a tailor nearby, you may reach out to them and ask for tips on how to start your sewing project.
They may be able to provide you with recommendations on how to take your measurements or how to choose the right blended fabric for your set.
Also, you may try to educate yourself further by reading articles and other informative blogs.
2. Taking Your Measurements
Before diving into your project, ask someone to help take your measurements and to ensure that the numbers are precise.
Never underestimate the power of taking your measurements accurately. Take note that a well-fitted scrub attire will save you from the troubles brought by shapeless or restricting garments.
Alternatively, you can learn how to take your own measurements.
Look for a flexible tape measure and hold it in a relaxed straight line as you measure your bust, waist, hips, and the inside of your legs for the inseam.
When measuring the bust or chest, take the measurements both around your chest and between your shoulder blades.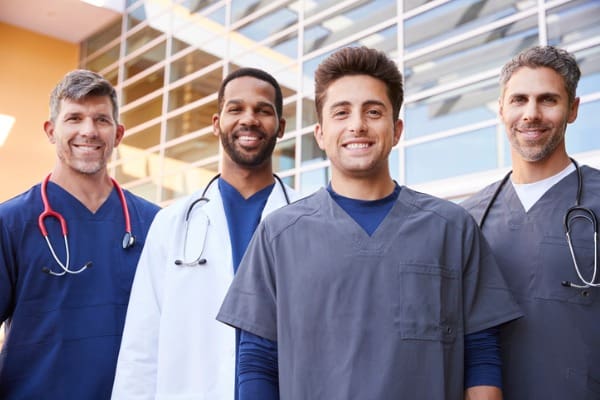 For the waist and hips, hold the measuring tape loosely to provide allowance at your natural waistline and in the fullest part of your hips.
If you decide to make your own scrub pants, begin measuring from the groin region all the way to your preferred bottom length.
In addition, if you have it at home, size charts are brilliant and essential tools that'll guide you in comparing specific measurements to attain your preferred scrub style.
However, if you don't have one, you may purchase one at any clothing manufacturing business.
3. Creating Scrubs That Fit Perfectly
Purchasing your own set at a nearby retail store may be much more convenient, especially for professionals who always have busy schedules.
Looking at clothing sizes on the tag on each top may seem like a sufficiently accurate guide to know if the garment will fit you well.
However, truth be told, most people don't have 'standard size' measurements. This makes it difficult for many to find pre-made garments that fit perfectly.
If you have this problem when shopping for scrubs, sewing your own scrubs may be the most cost-friendly and effective way to go.
As you continue to practice, you'll start to get used to altering certain areas that went wrong during your initial attempts.
In addition, one of the greatest benefits of being able to sew your own uniform is that you can customize its fit according to your body shape and proportions.
Consequently, this will allow you to have a form-flattering and well-made medical uniform that'll help you move around freely.
Apart from learning or refining your dressmaking skills, sewing your own medical scrub also helps you save money.
4. Understanding And Choosing The Right Fabric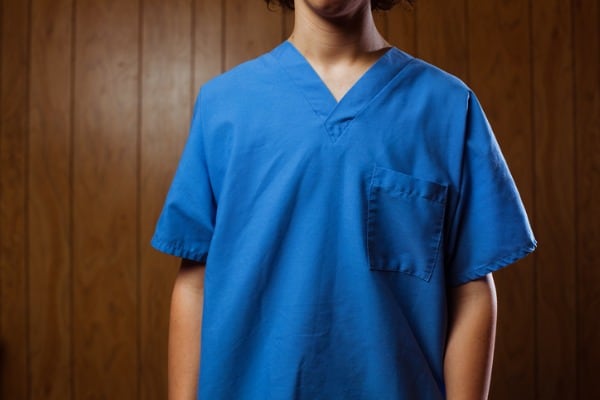 With a rigid routine and a busy work environment, stains on your scrubs will be inevitable.
Hence, you need to choose a fabric that's adequately durable to survive the repeated washing and disinfecting process.
You wouldn't want the scrubs that you worked so hard to sew to have permanent stains or to look faded after a few washes.
Also, because you'll be wearing this most of the time, select a breathable fabric that allows you to stay comfortable even after a long day at work.
Furthermore, most scrub fabrics are a combination of two or more fibers that are purposefully blended to cater to certain preferences.
With this, there are certain fabric blends that are strong enough to be sanitized and washed every other day. These usually include cotton and linen materials.
5. Channeling Your Creativity
With sewing, you can allow yourself to be expressive with patterns and incorporate designs you want in your uniform.
This is an excellent way to express your personality and style through your work attire.
Also, this is a great way to channel your creativity and empower yourself to create a stylish and comfortable set of scrub pairs.
With a myriad of design inspirations, it shouldn't be difficult to look for a suitable pattern, design, cut, or length.
For instance, scrub tops are now designed with mock necks, V-necks, and other styles.
If you want to wear trendy scrub pieces, you can also design a top that's perfect to wear for post-shift errands or a night out with your family and friends.
This is an easy way to look presentable in any environment.
Basic scrub styles are perfect too when matched with a dainty jacket. Just pair it with comfortable shoes and you're ready to go.
Who says you can't elevate your style with your medical scrub?
Apart from all of these, making your own scrubs can be a relaxing hobby that you can lean on during stressful times.
This is definitely a win for your mental health!
Wrapping It Up
Hoping to be safer, more comfortable, and more stylish at work, it's not surprising that more health workers want to try making their own scrubs.
In addition to all these benefits, making your own scrubs will do wonders for your confidence and performance at work.
Like any skill, dressmaking will take some practice. Keep these considerations in mind and you'll be sewing your own scrubs soon enough.
(Visited 11 times, 1 visits today)