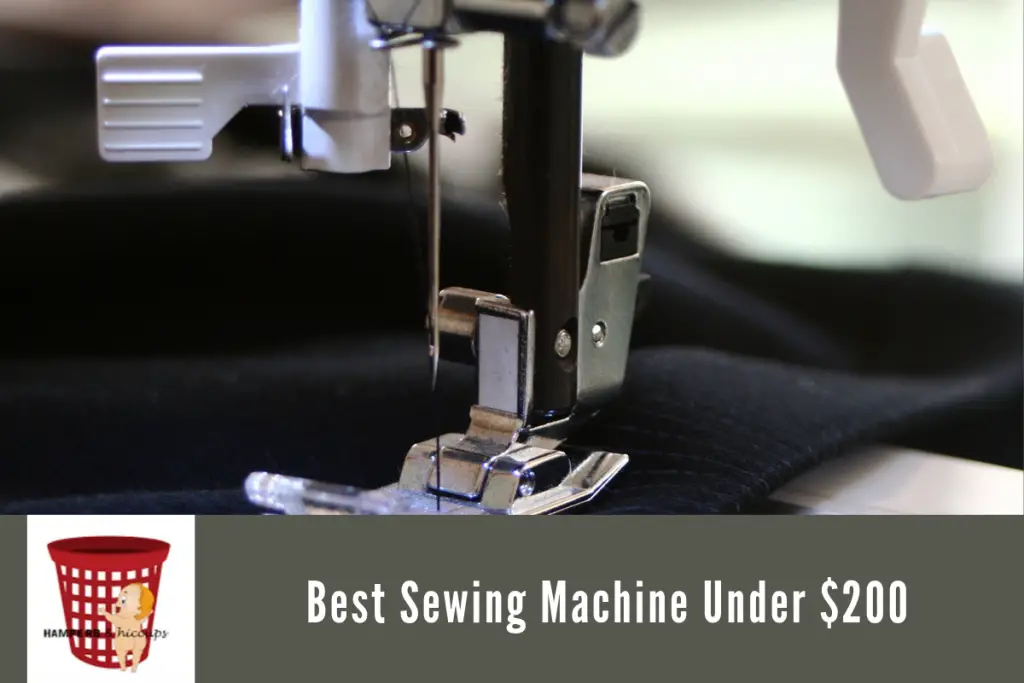 Purchasing a new sewing machine is an exciting venture. Whether you're an experienced seamstress or a novice, shopping for sewing machines is always a lot of fun.
The nice thing about sewing machines is that you can go a long way with a nice – and relatively inexpensive choice. There are essential functions that every sewing machine should have, but then there are more advanced features that can help with specialized projects.
Some sewers are partial to one brand of machine over another. Sewing machine preference usually stems from the kind of sewing machine you learn on, sewing machine of choice among your family members and the kinds of projects you use.
It's also not uncommon for serious sewers to have multiple machines that work for specific tasks, even though they can all do the same things. For example, you might use one machine for making buttonholes while you have another machine that is better for finishing seams. While all machines can perform these basic functions, some sewers find one machine "better" than others.
The good news is that whether you're a novice or a veteran sewer, you don't need to spend a fortune to get started or to buy an upgraded machine. The sewing machines in this buying guide represent a cross-section of machines for beginners and professionals, but they're all very reasonably priced at under $200.Check out our top picks for the best sewing machines under $200.
---
Best Sewing Machines for Under $200: Our Picks
The Singer 7258 is a great machine for beginner and advanced sewers who need options and performance. It comes with 100 stitches, including 76 decorative stitches. The machine is on the higher side compared to other machines in our list, but the higher price is reflective of the multitude of functions that this machine performs.
Pros
Lots of stitches to cover a wide variety of projects, and the push button stitch selection makes it easy to go back and forth between stitches. Each stitch is pre-programmed so that the ideal width, length and tension are linked for every stitch.
6 different buttonhole settings
The automatic needle threader is a nice function to have when you're working with lots of thread colors, and an easy to monitor top drop-in bobbin
Programmable needle up/down feature and ability to set the speed of the machine
Versatile machine can take on almost any household project
Singer provides a 25 year limited warranty on the product
Cons
Lots of functions that might not be necessary
Could be intimidating for users who aren't familiar with all of the functions
Customer Sentiment
The Singer 7258 comes highly rated by a variety of experienced and beginning sewers. Some of the critiques include a cord that's too short and machines that arrive with defects, but the vast majority of reviews offering glowing praise for the machines.
The Singer Heavy Duty 4452 is designed to deliver more power and more speed for heavy duty projects, but with enough versatility to handle anything else you can think of. This machine features a mid-range price point that makes it versatile as well as affordable.
Pros
32 built-in stitches including a combination of 6 basic and 18 decorative stitches and a buttonhole function
Automatic needle threader and top drop-in bobbin
60% more power with a motor that will get through heavy duty fabrics with ease, as well as a high speed function to help finish projects faster.
Bonus heavy duty accessories included: Walking Foot (for layers of fabric), Non-Stick Foot (for leather and vinyl), heavy duty needles and a special Clearance Plate for thick seams
25 year warranty
Cons
Fewer stitches to choose from
Machine won't take large spools of thread
Customer Sentiment
Most customers rave about this easy to use heavy duty machine. Customers note that the Singer Heavy Duty 4452 is a great machine with lots of power for almost any project you use it for, and the extra accessories make it ready to use out of the box.
The Brother Sewing Machine XM2701 is considered a lightweight sewing machine that features 27 stitches. This machine is a great value for beginner sewers looking for basic functions at a great price point while it also performs well for advanced sewers who want a machine to handle basic projects.
Pros
27 stitches including basic and decorative stitches
Comes with 6 quick change feet to help with buttonholes, zippers and more
Jam resistant, with an LED work area and a top drop-in bobbin
DVD user's guide
25 year warranty
Cons
There isn't a lot of clearance under the arm, making it challenging for projects that have a lot of fabric to feed through
Not suitable for denim or leather
More suited for daily sewing projects but not for advanced garment or home decor
Customer Sentiment
Across the board, customers raved about how easy to use this machine is and how perfect the Brother XM2701 is for beginning users. It is easy to learn and easy to use, making it a great machine for everyday use.
As the name suggests, the Brother Project Runway CS5505PRW is a great machine for fashionistas who want a machine that can handle a variety of fabrics. Given all that it can do, this machine is a great value that comes in on the lower end of the price range. This machine is absolutely ideal for sewing clothing, and while it's great for daily sewing projects this machine was made for garments above all.
Pros
Consistent "couture level" stitch quality, which is a huge asset for garment sewing
50 stitches geared toward making clothing with an LCD display screen, with 6 specialty feet included to help with zippers, blind hems and buttons
Automatic needle threading and drop-in bobbin
Free arm for sewing cuffs and sleeves
Cons
LED light not bright enough to use alone
Not geared for crafters
Customer Sentiment
Customers love the Brother Project Runway sewing machine for being easy to use and coming with all of the settings and functions needed to make beautiful, high quality garments. It can power through thicker fabrics with the right settings. Some customers reported having trouble seeing the LCD display and having enough light from the LED bulb.
If you're looking for a multipurpose heavy duty sewing machine, the Brother ST371HD will do everything you need it to do, and more. This machine was designed for use with all kinds of projects with a wide range of fabrics and materials, and the powerful motor will keep it working through long days of consistent use. The Brother ST371HD comes in at the top of the price point.
Pros
Performance-driven heavy duty machine that can handle a variety of fabrics and thicknesses with ease while also handling delicate materials like satins and silks.
Durable metal design with a metal needle plate to increase thread pickup speed
Cons
There is no LCD display and stitches are changed with a knob instead of a digital display, which is something that you will find on other similarly-priced machines
Designed for function, so the selection of stitches favors more utilitarian designs rather than decorative designs.
Customer Sentiment
Customers report that this machine is ideal for use with heavy duty fabrics and performs as expected with various thicknesses, including dog leashes (which is telling because leashes are thick nylon), while also performing well with lightweight fabrics.
---
Things To Consider for a Sewing Machine: Buying Guide
It's important to distinguish that "basic function" and "beginner" sewing machine can be used more or less interchangeably. Machines designated for beginners are easy to use and they have enough power to get through most cottons and lightweight fabrics without any trouble.
If you're an experienced seamstress you can also make use of beginner machines, or you might be looking for a specialty machine that is geared for the kinds of projects you're working on. Some sewers spend their entire sewing careers on "beginner" machines, so there's nothing wrong with shopping for a beginner machine no matter what experience level you're at.
Here are some things to think about when shopping for a new sewing machine:
Types of Projects: What are you using this machine for? If you're new to sewing, a beginner machine with basic functions will suit all of your needs. A versatile beginner's sewing machine will be perfect for crafts and to make clothing.
The Fashionista: More experienced seamstresses who make their own fashions will want a machine with more power and durability to work with a variety of materials. A more powerful motor will allow you to alternate between pliable cottons and satins as well as thick denims and knits. You might use the fancy decorative stitches, but in reality the motor is what you need to think about so that you don't get bogged down when bringing your designs to life.
The Quilter: Quilters usually have multiple machines in their arsenals. They use one for stitching the quit together and then they have another specialized machine for joining the quilt with the backing. A basic function sewing machine will suffice for basic quilt stitching, but you might want to incorporate fancy stitches into the design and so a machine with lots of stitch patterns can be useful.
Crafty Crafter: Crafters can also make use of a nice basic model sewing machine. The fancy stitches might be helpful depending on what kind of projects you're working on. Most crafters work with cotton, fleece and cotton blend fabrics so in general there's no need to buy a heavy duty machine. A basic machine will do just fine.
Decor Diva: Like the fashionista, sewers making advanced projects like curtains and pillows might need more power and the ability to work with heavier upholstery fabrics. The fancy stitches are not as important as the ability to get through outdoor fabrics, denim and knits.
---
Verdict: Our Top Pick
All of the machines listed offer great features at a great value, and some are designed for special functions like working with heavy duty fabrics or making clothing.
One machine stood out for being able to handle a variety of projects with the greatest number of functions for a great price point: The Singer 7258.
The Singer 7258 offers everything you could possibly hope for in a sewing machine. You'll have everything you need out of the box, and between the number of stitches, the special features and the wide variety of bonus accessories you will be able to get started quickly.
Last update on 2022-09-27 / Affiliate links / Images from Amazon Product Advertising API
(Visited 68 times, 1 visits today)