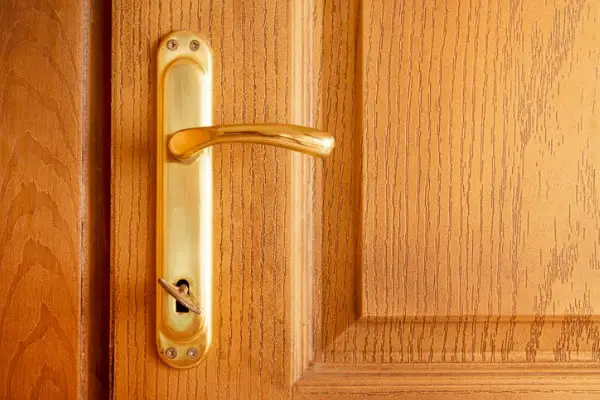 Buying a dream home is everyone's ultimate dream. Now, after getting your house, the least you'll want to get is having your house broken into or someone accessing your property unauthorized.
If someone is accessing your property without your permission, it shows that they have your duplicate keys or have accessed your locks before.
Before having a complete house, several people have access to it, including contractors, service providers, caretakers, and much more. This access requires you to change the locks of your new house.
In this article, well discuss how essential it is to have these locks changed.
When To Schedule For The Lock Change
At what stage do you change your house locks after buying the house? Before settling into your new home, you should have your locks changed.
According to lock experts from https://gloucestershirelocksmiths.co.uk/, you should call your Gloucester locksmiths a day or two after closing the deal to change your locks for a safe house.
You need to contact your locksmith early to prepare and have your keys cut to replace your new home's existing locks. Having new keys takes a short time for an experienced locksmith and prevents further sharing of the keys for house repairs or the latest additions.
Why Changing The Locks Is Essential In A New House
There are several explanations why you should adjust your locks in a new house. Most people always overlook this idea, which compromises their security after they have settled in the home.
Regardless of whether the house is new or old, you have to change its keys once you move in.
If it's an old house, there is a possibility there are duplicates out there used by the previous house owner and can be accessed by thieves who want to break into your house.
Secondly, other than the previous owners, the caretaker or building contractors who did your home might be having a master key or duplicates they got when offering their services.
Changing your locks or rekeying ensures that your locks and doors are new and secure and that none of the previous individuals have access to your house.
Changing the locks gives you peace of mind, knowing that your house is safe and secure from intruders. Ensure you get Gloucester locksmith services to change your locks in your new home.
Options Available In Changing The Locks
There are two types of options available in changing the locks. Depending on the type of lock, you can either rekey the locks or modify the full system altogether. Each of these two processes has its advantages.
Rekeying involves the locksmith changing the locks' tumblers to prevent the previous keys from opening the lock. You don't have to change the locks, making the processes very convenient and secure. You can even set the key to open all house locks. This process is beneficial in situations where you share the house with other family members.
Changing locks is more secure since it involves overhauling the whole system and installing new locks. Changing the locks is vital in private homes, which have different contractors, and each one has a duplicate key when offering services.
Why Should You Hire A Professional Locksmith?
Changing locks can be a tedious process in modern houses, especially if you aren't conversant with locks. By getting a professional locksmith, it means getting the right person to do the right job.
A professional locksmith can give you options to either rekey your locks or have new locks, depending on their type. First, they will check on your locks and give you the best types of locks for your home.
They will also ensure they replace your locks without damaging your property doors. Getting a professional locksmith like Gloucester locksmiths ensures everything is done to perfection regardless of how complicated the locks are.
Professional locksmiths have been trained and have enough experience in changing your locks and improving your doors' overall security.
Tips On Changing The Locks
There are several tips that you need to remember before changing locks in your new house. These include:
Your locksmith might want to talk to the housing developer before changing the locks. Mostly this is a rule to most locksmiths, especially if you live in a gated community.
Choose an experienced locksmith to avoid damaging your doors and for better services. Professional locksmiths never compromise on their work and ensure they deliver quality work.
Know the number of locks before calling the locksmith. Modern houses are built with several locks, with some hidden. You need to access your house and record every lock that needs changing before seeking the services of a locksmith.
Make an appointment ahead. Most locksmiths are always engaged in other duties of replacing locks in other houses. If you require their services, it's recommended that you book their services early in advance and give them access to approximate the process's requirements. They also give a quote on the materials needed and their service charge.
Other Reasons Why You Should Have Your Lock Changed
Besides having a new home, there are other reasons to change your locks once in a while. Some of these reasons might require you to have a Locksmith Gloucester contacts on speed dial. Some of the reasons for changing locks include:
Stolen or lost keys
Moving into another new house
Divorce, separation, or dispute with your spouse and you'll want to secure the house
There is a break-in or an attempted one which tampered with your locks
When you suspect someone has your duplicate keys
Worn-out locks and broken or cracked keys
When locks have overstayed without changing
Having a peaceful mind in your new home requires prior commitment. One of the commitments is changing your locks and keys moments before moving into your new house.
Other than moving in, there are other reasons you will require a locksmith attend to your locks, as discussed above. Ensure you get a trusted, professional locksmith who will provide better services at an affordable price.
(Visited 71 times, 1 visits today)