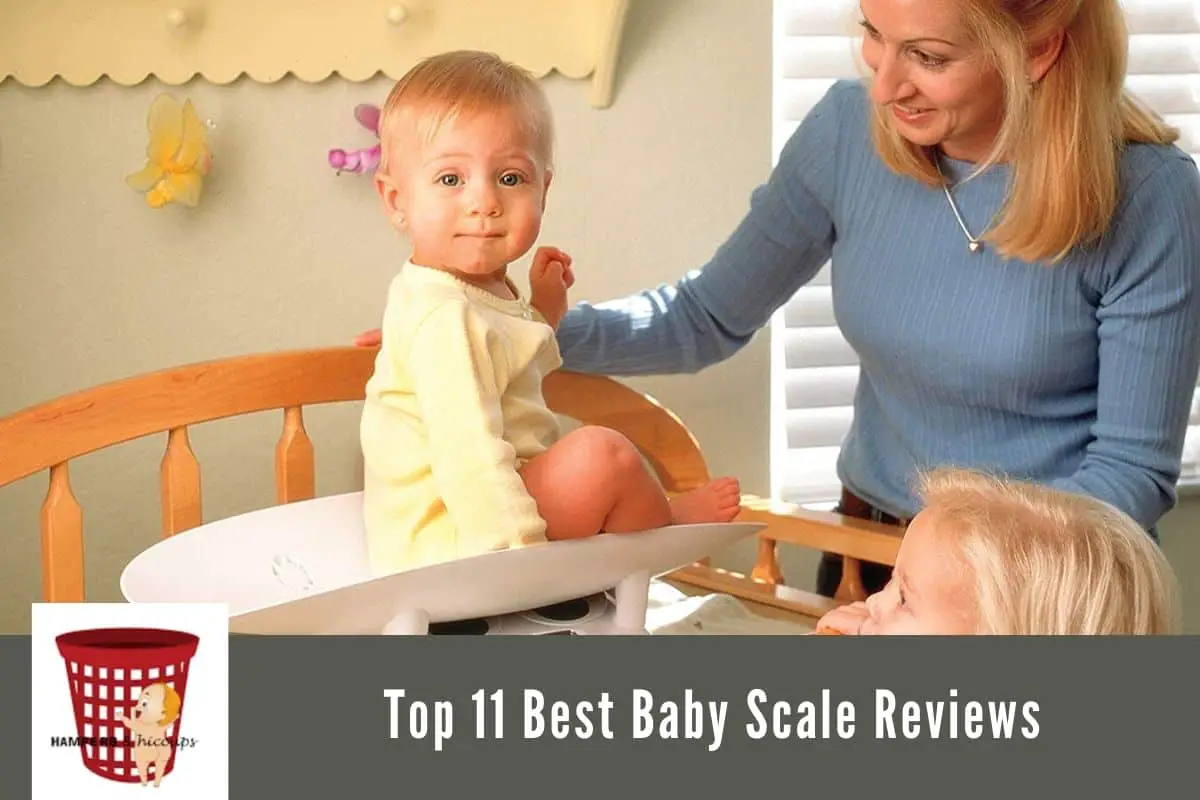 Nursing an infant is a delightful, yet unpredictable task for most adults. Every child has a normal growing curve that follows various stages of changes in body activities and behaviors; which eventually lead to maturity. However, a child may deviate from this normalcy of development for various reasons such as illness, feeding habits, etc. It is very likely for a nursing parent to fail in noticing changes in the normal rate of development; as traces could be subtle.
At birth, medical professionals usually take early observations of the physical condition of a baby. Measuring the weight of a baby constitutes a very important part of these observations. For the most basic illustration, low body weight at birth shows a possibility of vulnerability to infections, among other body deficiencies. Babies born with low body weight are also likely to suffer the risk of inability to regulate their body temperature as well as enduring difficulty in breathing. Thus, a consistent record of the bodyweight of an infant helps to keep track of the child's well-being.
A weighing scale is necessary for taking accurate measurements of the child's stages of development. Picking a good baby scale is important as it makes it easier for parents and medical professionals to keep track of a baby's needs at various developmental stages from infancy. Below are reviews of the best baby scales in the market.
Best Baby Scales: Top Picks

This baby scale uses high accuracy sensors to provide accurate and stable readings. As the name implies, it can be used not only for babies but also for children, infants, young adults, baby pets and other small animals. The concave design of the MomMed baby scale ensures the safety of your child; as it comes with a swivel lock which enables easy locking with the scale.
Interestingly, this scale also comes with height measurement inside the tray and thus can be used in checking the baby's height. These multiple functionalities offer an added advantage to the product. The MomMed baby scale also sports a brightly lit LCD screen, making it easier to see the figures on the screen relatively clearly from different positions in a room; including a dark one.
Pros
Multiple utilities, as it can be used for pets as well as young adults.
The concave design ensures the safety and comfort of the infant while taking measurements.
High precision sensors for accurate readings.
Cons 
Bright large LCD might result in a fast battery drain.
Customer sentiments
Most parents gave a superb rating, with a lot of emphases noticed to be placed on the bright LCD. The majority of users feel the quality of the product is great for the price and recommended highly for potential shoppers.

The Salter baby/Toddler scale is ideal for parents who are interested in monitoring their child's weight at home, in addition to checks by a doctor. It features a zero function which assured accurate readings by subtracting the weight of the baby's diapers or any other clothing. In instances where your baby moves around while weighing, this scale provides a hold feature that helps keep the measurements consistently accurate.
Pros
Its properly fitted tray helps keep baby comfortable and safe.
It has an easy to read display.
It comes with an auto shut-off function.
It offers good value for money.
Cons
Requires big and bulky 9V batteries.
Customer Sentiments 
Parents had lots of positive reviews for this item, applauding its ease of use, accuracy, and consistency. However, a few people complained about the battery requirement.

The Health o Meter Grow with Me Toddler scale ships with a great feature of adaptability. As your baby develops into a toddler, the build of this scale offers an allowance of conversion from a tray into a larger platform. A handy addition here is the growth chart book which helps monitor your baby's eating habits and body growth.
Pros
With the shape of a teddy bear face, it offers a friendly design for children of all ages.
Convertibility feature ensures efficiency of cost.
It also comes with a Hold function for accuracy of measurements.
Cons
Doesn't ship with required 9V batteries in the box.
Customer Sentiments
Reviews for this product were mostly positive.

Referred to by the manufacturers simply as "Grow", this great product offers a simple and effective way of tracking the numbers behind your child's growth. Grow allows for easy connection to the innovative Hatch Baby app which automatically records your baby weight data. The inclusion of this smart feature makes it a very enjoyable product to use.
Pros
A unique feeding weight feature offers great utility.
Smart technology allows for easy synchronization of baby weight data across other devices.
Pad is made of comfortable and easy to clean material.
Cons
Expensive.
Exhibits some fragility.
Customer sentiments
While a good number of parents expressed their satisfaction with this product's performance, others complained about its affordability. Overall reviews show that it is a great product, but should be overlooked if you're on a budget.

This product comes packaged with a tube holder, cradle and letter holder. Its display has a handy programmable auto on/off function and displays weight in various measurements. Its multi-functionality means that it can be used not only as a baby scale but also for shipping and office purposes.
Pros
Ships with some helpful additions right out the box.
Easy to use.
Attachments are easy to set up.
The product offers a great warranty.
Cons
The product doesn't ship with a designated plug, despite the manufacturers including this function in the product's capability
Customer sentiments 
Most users commended the versatility of this product as a shipping scale in addition to its other functions. It also received a lot of positive reviews for its accuracy and ease of use.

The Kazetec Digital multi-function Scale ensures great convenience for your baby or pet with its nice design and ergonomics. It has a surface that helps prevent accidental slips during weigh-ins. Perhaps the most amazing feature of this product is its high maximum weight capacity of 220lbs.
Pros
Components are easy to assemble.
Anti-slip support provides comfort and safety.
High maximum weight.
Accurate measurements.
Friendly and responsive customer service.
Cons
Consumer sentiments 
Reviews on this product have been positive ones. Users consistently lauded its multifunction.

The Ozeri All-in-One Baby and Toddler Scale are unique in that it contains a mix in the technology of Weight and Height. This wonderful product has an inbuilt memory for growth charts and ships an additional accessory in a measuring tape. This is useful in measurements of the child's head size.
Pros
It digitally combines both height and weight measurements.
The product features a button for subtracting diaper weight, necessary for accurate measurements.
It also has a Hold button.
Cons
Relatively lower rate of accuracy.
Price on the higher end.
Consumer sentiments 
The duality of function in height and weight measurements is a major reason why this product garnered numerous positive reviews. However, a few mothers pointed out that data sometimes isn't accurate enough.

High consistency inaccuracy of this product is supported by its 4 efficient sensors, equipped for correct measurements. It has a large LCD, and additional height feature and also ships with a bonus growth chart to assist parents and caregivers with easy recordings.
Pros
Innovative design.
Tray also includes a height measurement.
High accuracy rate.
Cons
Customer sentiments 
Users greatly recommend this product because of its good value for money in addition to consistently high precision in readings.

This product also allows for easy and stable readings with its high precision sensors. It comes with a function that helps deduct the weight of baby's diapers or towels, as well as a hold function. An interesting addition to this scale is an inbuilt prompt for low voltage and errors.
Pros
Long standby time and energy-saving.
Efficient sensor system.
Environmental conscious build materials.
Cons
Relatively lower maximum weight.
Customer sentiments 
Surprisingly, most reviews for this product were good. Customers were impressed by its accuracy and recommended it as a good buy.

The globally renowned company is known for delivering wonderful products and the BY80 digital scale is no exception. The design is this scale is made in a way to provide comfort for both the parent operating it and the baby on it. It possesses a curved surface and large display for easy reading of measurements from a distance.
Pros
Multi-functionality.
Includes batteries.
The large display allows for easy readings.
Cons
Relatively low maximum weight capacity.
Customer sentiments 
Multiple reviews suggest this product as a great option for veterinary purposes.

The design of the Smart Weigh Comfort Baby Scale is ideally convenient for your baby during weigh-ins. The build also allows you to easily put in away in otherwise right places. Worthy of note is its auto-off function which grants you the freedom of attending to other things without bothering about a battery drain.
Pros
A large and smooth tray surface ensures baby's comfort.
Auto-off function.
Good range of weighing modes.
Cons
Not the best value for money.
Customer sentiments 
Amidst the encouraging comments by users of this product, there were some complaints about its inconsistency in readings. It was however regarded as a decent product overall.
---
Baby Scale Buying Guide: Things to Know
Having emphasized the importance of keeping track of your baby's weight, we have suggested the best options for parents considering getting a weighing scale for their infants. All of the above-listed options provide various great functionalities. However, preferences may vary; so here are some things to take note of when buying a baby scale.
Build and design
It is important to buy a scale with a design appropriate for the comfort of your baby and your ease of use. Avoid scales with sharp edges as they could be dangerous to your body and that of your infant. Also, look out for smoother surfaces as they provide the most comfort for your baby during weigh-ins.
Weight capacity 
A scale with high maximum weight capacity is handy for taking readings of your child for a longer time-span in their life. Scales with low maximum weight capacity give error readings when weighing babies or pets with higher weight.
Efficiency of sensors
It is always beneficial to pick scales with high precision sensors. They ensure consistency in accuracy of measurements. This gives assurance and peace of mind for parents while monitoring their baby's growth.
---
FAQs about Baby Scales 
Why do I need a baby scale?
Baby scales are handy to have at the comfort of your home. This is because they offer you the chance to monitor your baby's development and health on your own, asides from the doctor's observations.
How long before I need to start taking readings for my child?
With a baby scale, you can measure newborns as soon as you bring them home from the hospital up until they become much more grown. It is particularly effective to start taking measurements early in the child's life.
Does operating baby scales require any special technical knowledge?
No. You don't have to be an expert to set up and operate your newly bought scale. Most good products usually ship with manuals and are user-friendly, even for first-time moms.
---
Verdict
Going through the list of best baby scales, it is unlikely to find any product completely insufficient for use. Choices among various parents and caregivers may vary due to their personal preferences. However, one is assured of picking a quality product among any of the above listed. The editor's pick for the overall best product goes to the Unicherry Baby Scale for its innovative design and high precision sensors. People who would fancy having a scale that could occasionally be used for their smaller pets should best consider the Beurer BY80 digital Baby Scale and Pet Scale.
(Visited 620 times, 1 visits today)