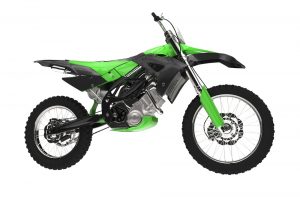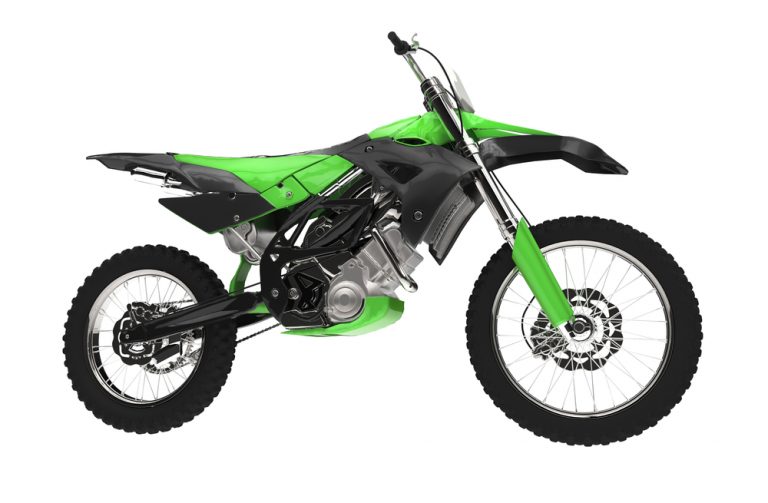 Picture this: you're just sitting at the dinner table with your family, enjoying your meal together, when your 8 year old daughter/son suddenly bursts out, "I want a dirt bike, Mom and Dad!"
You aren't sure what to say, as you know basically nothing on the subject of dirt bikes and motorcycles. You don't want to say no and limit her ability to do all the things that boys do, but you also don't want to say yes right away until you do your research.
Dirt bikes are fairly complex vehicles to learn, but once you start riding, you're hooked!
Technically, you can start a child on a dirt bike as young as age three, but it's recommended that you either purchase a bike with training wheels, or teach them how to balance on a regular bike first.
Riding dirt bikes can turn into a lifelong hobby, or even a professional career, if your child loves it enough and dedicates her life to it.
You don't have to be afraid of your child being horribly injured when riding; with the proper safety gear and supervision, you can be with her every step of the way.
Sure, she will get into some minor wrecks, but kids are extremely resilient, and if you take all the right precautions, you shouldn't have anything to worry about!
Let's begin by reviewing the best dirt bikes for 8 year old kids. We cover features, pros, cons, and customer sentiment for each bike. Check it out!
Top 5 Best Dirt Bikes for 8 Year Olds: Our Picks
Here are our top picks:
Last update on 2022-09-13 / Affiliate links / Images from Amazon Product Advertising API

Features
Your child will absolutely love this bike, and the environment will, too! With certification from the Environmental Protection Agency, this electric bike emits no harmful chemicals and is good for the planet.
Other features include a twist grip throttle, hand brake for rear tire, 14 mph speeds for both on road and off road, adjustable handlebars to fit your child's height accordingly, and a 90 day warranty in case anything goes wrong.
Pros
Requires no gas
Large tires
Ultra quiet (best for states that require noiseless bikes)
Perfect for children who are just starting out riding dirt bikes
Lightweight, compared to other bikes, weighing in at approximately 55 lbs
Cons
Manufacturer states that this bike is intended for ages 13+, but customers agree that this bike is best suited for ages 5-9
What Customers Say
The main things that customers have to say about this bike is that it is very durable, surprisingly easy to put together, and that the battery life lasts much longer than expected. This makes for a great gift, or just a wonderful buy for a child who wants to start their dirt bike riding journey!

Features
Unlike our above option, this motorcycle is more for on road than offroad, for those who do not have access to anywhere off road. Also, rather than electric, this bike is gas powered, so while it isn't quite as good for the environment, it will run and drive longer than the electric one.
On top of that, it can go faster than an electric bike! Other features available with this bike are the large tires, four-stroke engine, long periods of riding and the fact that it is perfect for beginners!
Pros
Even with the fact that it takes gas, it is still very fuel efficient, making it better for the environment than other gas powered vehicles
Weight limit is up to 165 lbs
Automatic transmission
Twist throttle
Gets your kids off their phones and tablets and thrusts them into outdoor adventure!
Cons
Not designed for off road, but is perfect for kids who live in the city, where there is no access to off road areas
Gas powered may not be preferred
What Customers Say
Customers are raving about this bike, bragging about the ease of assembly, the amazing value for the price, and the fact that it makes a wonderful gift for a child for any occasion!
If you are in the city, live in apartments, or just do not have anywhere safe that is off road, this bike may be the perfect fit for your child.

Features
Tao Tao has a bike that is state of the art in many ways, featuring a kick start, semi-automatic transmission, front hand brake, rear foot brake, and much more.
While there isn't a whole lot of information on Amazon about this bike, it still has good enough ratings to be included on this list! It's great for any semi-experienced bike rider between the ages of 8 and 12.
Pros
Speeds up to 40 mph
Shifts into 4 gears
Gas powered
Relatively lightweight, at 125 lbs
Comes in 7 different colors
Cons
Bike may be a little difficult to assemble if you aren't familiar with dirt bikes
Younger kids WILL need supervision due to the capability of reaching such high speeds (40mph)
What Customers Say
Customers have stated plenty of sentiment in regards to this dirt bike, saying it runs very well, it is great quality for the price, and it is the perfect gift for kids 8-12 years old. It is recommended that the child who receives this bike already has some sort of experience riding bikes.

Features
This dirt bike by Burromax is certainly a unique, one of a kind option for any child who desires to learn how to ride off road! With an incredibly smooth acceleration, comfy seat, welded tube frame to make it look like a REAL bike, two different speeds, adjustable handlebars, aluminum alloy wheels, and SO much more, your child will feel like the next Motocross champion!
This bike is no joke; it is the real deal and knows no bounds when it comes to speed and smoothness of your ride.
Pros
2 speed settings
Heavy duty accessories
Large tires w/ aluminum alloy wheels
All tools for both assembly and maintenance included with product
Lightweight
Up to 8 hour battery life
Looks like the real deal
Accommodates riders up to age 10
Cons
While training wheels are optional, they are not included with the product. You have to purchase them separately
What Customers Say
This bike has been stated as both durable and high quality, and not to mention it is worth every penny you spend on it! It's comfortable and easy to ride, so your child will have no problem getting into the groove of things.
It is also the perfect gift for that little outdoorsman/woman in your life, who just aches to be on that bike riding their little heart out.

Features
Inspired by Motocross champion Jeremy McGrath, this bike has McGrath inspired graphics and design, so your child can feel like he or she is the real deal.
Other features include a high torque, variable speed motor, twist grip throttle, speeds up to 15 mph and 40 minutes of run time, your kid is sure to shine with excitement when they receive this bike.
Pros
With the max speed being 15mph, your child can comfortably ride in style without Mom or Dad having to worry about them going too fast
Large pneumatic tires
Retractable kick stand
Hand brakes
Holds up to 175 lbs
36V rechargeable battery
Cons
Although the manufacturer states that this bike is for ages 14 and up, customers say that this bike is more suited for children under 10
What Customers Say
With TONS of positive reviews, and no negative ones in sight, customers are going absolutely crazy for this dirt bike!
The customer consensus is that the battery lasts much longer than the manufacturer states, the bike is durable and relatively easy to put together, this is the best bike for beginners, the bike looks most authentic out of all its competitors, and it has a LOT of power for a little bike! If your 6-10 year old asks Santa for a dirt bike, order this one for best results!
Tips for Beginner Dirt Bike Riders
When you first start anything, or take up any hobby, you have to learn to crawl before you can walk. What I mean when I say that is there is no human on this earth who can just hop on a dirt bike for the first time and become a professional overnight. In fact. many adults who didn't learn to ride until they were older agree that it was much easier to start out learning as a child than as an adult.
You just have to put in the effort and learn to be patient. You WILL make mistakes, but you also WILL get better over time! It can take months to learn how to ride, and years to perfect it.
Here are some other tips to take into consideration once you decide to take up bike riding.
ALWAYS wear your helmet and safety pads. It is NOT cool to not be safe! Wearing your protective gear each time you ride can prevent any serious injury from riding. Whenever your child goes out to ride his or her dirt bike, make triple sure that they have on all their gear correctly.
Take your child to a safety/skills class for dirt bike riding. If you aren't familiar with dirt bike riding, this can provide your child some one on one time with a professional rider, so they can learn all the skills and safety rules they'll need to get riding!
Make sure you teach your child to master the clutch and throttle together. They won't make it very far down the road without knowing the clutch, and applying too much throttle will send the bike flying out from under them!
Assure that your child has their balance right. If they cannot balance on a regular bike, then they likely do not need to begin dirt bike lessons. Balance is one of the most important key components of dirt bike riding!
Practice, practice, practice! Like I said before, no one becomes a professional overnight. It takes lots of time to learn everything about dirt bike riding, and even longer to have it mastered. Don't lose hope if you can't seem to get it after the first few weeks; remember there are adults out there who take longer than that to learn how!
If you can't tell, this is general parenting 101.
Laws for Dirt Bike Riding
While riding off road does not necessarily require a license of any kind, it definitely does require skill, patience, and in the case of a child, supervision!
Laws really vary by state, with some requiring that your child takes skill and safety courses before being able to ride, or even a training certificate, and other states not having any sort of requirements at all, except for wearing safety gear every time they ride!
You'll need to look and see if your state mandates any of these things apply to your child!
Verdict
In conclusion, when looking into purchasing one of the best dirt bikes for 8 year old kids, there are still lots of things to consider. You have to determine what your laws are in your specific state, and you also have to take into account your child's height and weight so you can make a safe assumption on which bike will be best for your child.
With all that being said, the best dirt bike, whether they are just starting out or they've had lessons before, would have to be the Burromax TT250.
Although I stated previously that this bike may would work best for kids who have had some sort of training or practice on a dirt bike, a beginner could still do well on this bike as well as a more experienced rider.
This bike is our winner simply because it has some of the best features, the most durability, and honestly just the highest quality in children's dirt bikes.
A close second would have to be the Razor Dirt Rocket SX500, purely for its resemblance and function of that of a professional bike. The only thing keeping it out of the top spot is the fact that the speeds are a little lower, and the maximum ride duration (according to customer consensus, not manufacturer) is about two hours, whereas the Burromax can last for up to 8 hours.
Last update on 2022-09-13 / Affiliate links / Images from Amazon Product Advertising API
(Visited 4,281 times, 1 visits today)