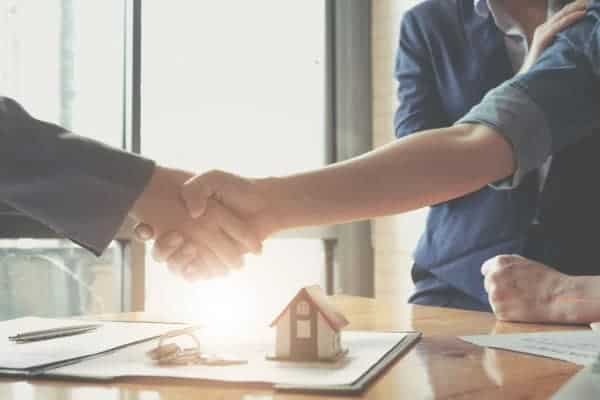 So, you've found your home that you've been searching for—the home that will be in the background of countless pictures that will fill your photo albums for years to come.
You've got your finances in order, and you're ready to sign the dotted line and prepare for the barbecues about to be had.
But don't jump the gun just yet.
You might not be the only one with your sites set on that house, and you'll need to know how to make a competitive offer. Here's how.
Get a Home Inspection
Before you make an offer, you'll need to get a home inspection.
There's a standard one that covers basic things like the house's electrical and plumbing systems and structures like windows and doors.
This type of home inspection can easily be completed by anyone with the help of a thorough checklist in hand.
However, there should always be a professional home inspection that is conducted to find anything you missed, and also to check the bathrooms and roofing.
The inspection is an important part of the negotiation process.
If the seller isn't willing to make necessary repairs, then you should discuss lowering the price.
It would be a good idea to get a quote from a professional on how much the repairs would cost.
If the seller won't budge on the price or make repairs, then this is the time to walk away.
There's a possibility that the seller will change his mind if there's a chance that the deal will be off otherwise.
Begin with the End in Mind
First-time buyers often forget about closing costs.
If you're ready to make an offer, be sure to discuss with the seller how much of the closing cost, if any, that the seller is willing to pay.
If the seller is trying to quickly sell the house, then there's a chance they'll pay all of the closing costs.
However, if you're in a seller's market, then you need to be prepared to pay 2-5% of the cost of the house.
Don't let this catch you off-guard, and calculate whether or not you can afford closing costs before you agree to purchase the home.
If you agree to pay all of the closing costs, then the seller should make all the necessary repairs that came to light during the inspection.
If the seller won't agree, then walk away and see if he'll change his mind.
It's likely that the next buyer would encounter the same issues in their inspection, so it's wise for the seller to just go ahead and make the repairs or offer to pay closing costs.
Keep Your Composure
You never want to appear too overjoyed about the property. Keep your cool.
You want to lead the seller along as if you could back out at any moment.
Of course, you don't want to come off as rude or demanding, but you do want to get the best deal possible.
That won't happen if the seller already thinks your heart is set on this house.
Instead of pointing out all of the things you adore about the house, throw out some slightly negative opinions, too, like how the bathrooms are a little small or the master bedroom is upstairs when you'd much prefer it to be on the ground floor for when you get older and stairs become challenging.
Be Move-In Ready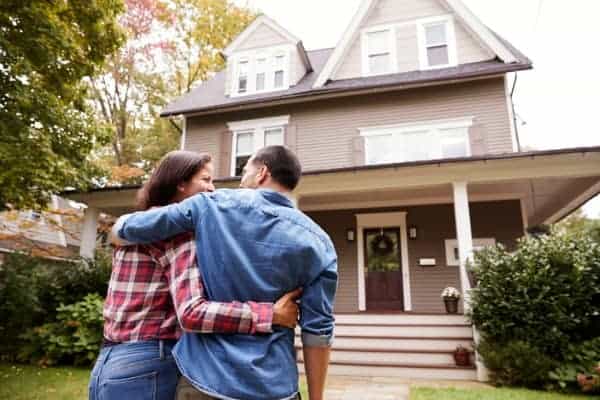 If you're able to do so, be 100% ready to sign contracts and move in.
This will make you a more appealing buyer than others who might be competing for the house.
If the seller doesn't have to wait for you to sell your house or for you to get your mortgage approved, then this will make for a faster and easier sale.
It will also put money in your bank, allowing you to be fully ready to make a purchase and less likely to be out bidded by someone else.
Discuss Closing and Possession Dates
If you get lucky and find a house before your lease is up, then don't back out on your dream home because you can't afford to buy out of your lease.
If the seller is looking to sell the house fast, then they might be willing to lower the price of the house to help buy you out of the lease.
Additionally, if the seller needs more time before moving out of the house, but you're ready to move it, then they can negotiate to reduce the cost to give them the extra time they need.
Haggle, But Don't Push It
It's expected for any buyer to make an offer that's 10% lower than the asking price.
If there are many damages and areas of improvement, then it's okay to point some of them out when haggling.
On the other hand, keep in mind that someone has built a life in that home and might be sensitive to you calling out all of its flaws.
You want to come off as reasonable and logical. It would only make sense for them to either lower the price or to make the repairs.
If the house is brand new, then it's okay to be a little more direct about anything that's cheaply done.
Full Scope Analysis
There's a chance that the asking price is very reasonable, but there are many things to consider when it comes to price that can put the odds in your favor.
Get the house appraised and see how it measures up in the eyes of a professional.
There might be many flaws you can't see with untrained eyes.
Compare it to other properties, even if you're not as crazy about them as the one you're hoping to buy.
Look into the crime rates and the reputation of the schools in its district to see if it's a good option for your family as well.
Of course, you'll want to take into account the overall state of the market as well.
Knowledge is power. By equipping yourself with all the necessary information needed to properly negotiate, you're minimizing the chances of you being caught off guard by an unknown expense or risking losing out on your dream home.
Make sure your finances are in order and are ready to wheel and deal, and you'll be sipping coffee on your new front porch in no time.
(Visited 39 times, 1 visits today)