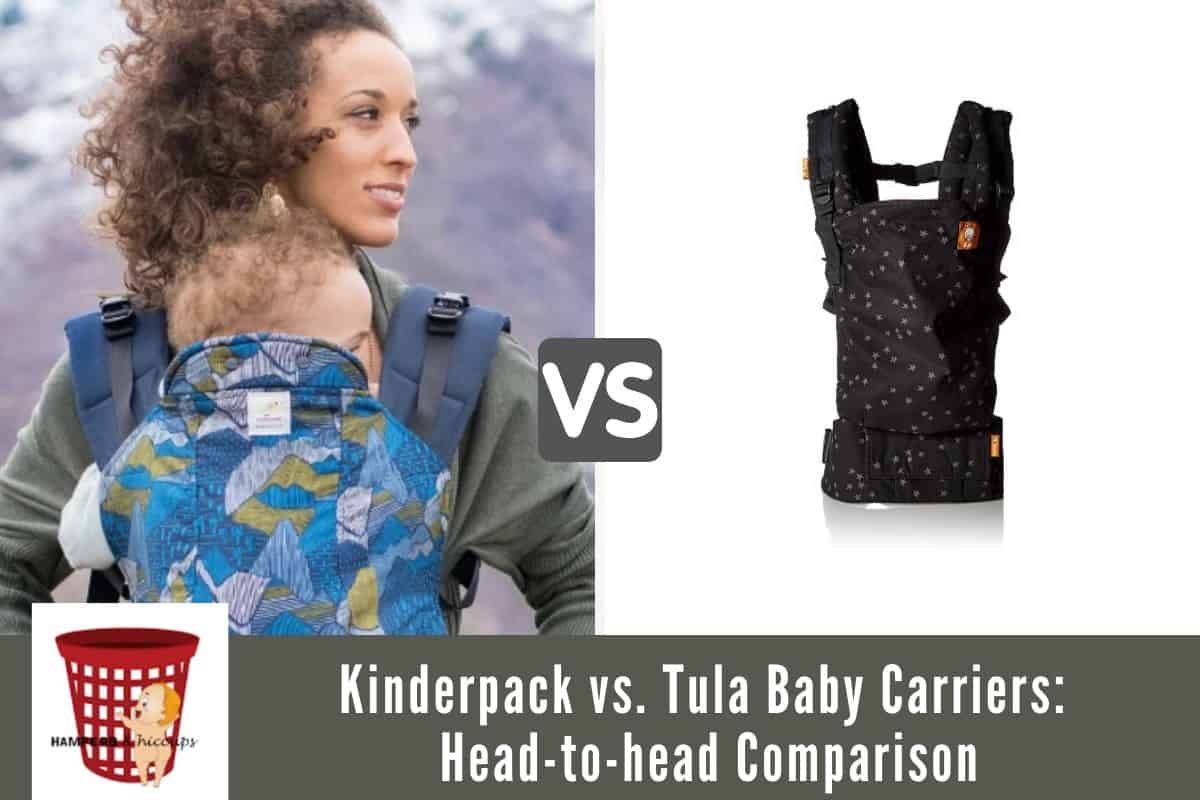 Babies are a bundle of joy. As parents, you would love to spend every bit of time with them. The truth is they want you to spend every bit of time with them. They love when they are totted around by you. Sometimes, you will enjoy totting them around, but other times the narrative could change. It is normal for you to feel tired from minutes of totting, except you have hands of steel or a hundred maidservants to help you with your chores. However, it is possible to keep your babies close to you while you get on with your chores, and not feel uncomfortable. Here come Baby Carriers to the rescue.
Carriers, unlike other baby gears, make it possible for you to do your chores, or whatever it is you want to do and still have your baby comfortably resting on you. They come in different types, offering varying services. Some baby carriers are designed specifically for newborns. These types are best used from the time your baby is born until about 15 months old. Some other baby carriers  will work with your child from birth to toddler stage. Whether you need to carry your baby for just a few months or you intend to carry them for longer periods, there is a baby carrier to suit that need.
This article gives a detailed side-by-side comparison of two of the best baby carriers on the market: Kinderpack vs Tula baby carriers. Both the Kinderpack and Tula Baby carriers have options that work for your baby from infant to toddler. The standard version of both carriers fit your baby well with good heights but not knee to knee. They also come with thick bands give additional support and relieve the weight on your shoulders.
However, the two baby carriers have very obvious differences. For instance, the Kinderpack has wider arm padding than the Tula, whereas the Tula is more stuffed in the leg padding than the Kinderpack.  
Comparison of Kinderpack vs Tula Baby Carriers
| | | |
| --- | --- | --- |
|   | Baby Tula | Kinderpack |
| Front Carry | Yes | Yes |
| Back Carry | Yes | Yes |
| Hip Carry | No | No |
| Suitable for newborns | With Infant insert | No |
| Approximate age range | 0-24 months | 8-36 months |
| Suitable for tall parent | Yes | No |
| Suitable for petite parent | Yes | Yes |
| Suitable for plus size parent | Yes | Yes |
| Weight recommendations | 3.5-7kg and up to 20kg | 9-22kg |
| Back panel height | 39cm | 40cm |
| Back panel width | 37cm | 44cm |
| Shoulder strap adjustment | 52-110cm | 56-82cm |
| Shoulder strap thickness | 8cm | 8cm |
| Waist belt length | 69-144cm | 70-144cm |
| Fabric composition | 100% cotton | 100% cotton |
| Machine washable | Yes | Yes |
|   |   |   |
Kinderpack Baby Carrier Review
The Kinderpack standard baby carrier is a comfortable soft structured carrier for your baby. It comes with an impressive large mesh hood that can be tucked into the body of the carrier when your baby doesn't need it. The hood also helps support the baby's head when asleep because it is larger than most soft structured carriers on the market.
This baby carrier also comes with two-way adjustable straps that enable parents to carry in a traditional backpack style or with straps crossed in the back and buckled under the arms. With the double-adjust straps that buckle together, the carrier makes it comfortable for even the parent. Another feature of the straps of the Kinderpack carrier is the Perfect Fit Adjusters that allow the padded portion of the straps to be easily shortened for comfort. The Kinderpack carrier not only offers the parent comfort but also the baby. With a seat depth of about 6 inches, the Kinderpack baby carrier has one of the deepest seats for baby carriers on the market, which allows the baby to sit in deep and keeps the baby's knees in a comfortable position. With extra padding around the edges, the baby is not at the risk of getting those red marks that appear after long hours of use. Also, the extra padding and deep seat prevents the baby's leg from dangling, thereby eliminating the risk of leg, pelvic, and spine pressure. 
Pros
It is very supportive for the baby and the parent over long periods
The seat is deep
It is good for babies that weigh in the range of 20-40lbs
It can be adjusted to fit different wearers
It secures the baby impressively
Cons
It is a bit more expensive than most soft structured carriers on the market.
It might not fit into a diaper bag as it is too bulky
It can't be used for infant and smaller babies that weigh less than 20 pounds
Customer Sentiments
Feedbacks on this product are positive ones. However, some parents are not happy that it can be used by younger children and it is quite expensive.
---

The Baby Tula carrier is an adjustable baby carrier that can accommodate your child from infant to toddler. In other words, it can carry children weighing in the range of 7-45lbs. this carrier provides the most natural and ergonomic position, making it safe for infants. With the design of its seat, the Baby Tula carrier ensures that the baby's legs do not hang. As your child grows older, all you need to do is adjust the seat so that your child's legs are always in an "M" position, which is the recommended position for their hip and joint development.
In a bid to make the baby very comfortable even in the hot summer, the Tula baby carrier comes with a breathable mesh fabric that allows air to get through. This carrier also has additional leg support that ensures that your baby doesn't get uncomfortable when in the carrier for longer periods.
Pros
It is appropriate for both infants and toddlers.
It comes with easy-to-adjust straps
The seat's depth ensures that the baby's leg does not dangle
It is very comfortable for both the wearer and the baby
It comes with additional neck support
It is a budget-friendly option
It is machine washable
Cons
The thick fabric may sometimes make it hot.
Customer Sentiments
Many of the positive feedbacks on this carrier come from mothers of newborns as they love the fact that the carrier provides a snug fit, and there won't be a need to insert anything.
---
FAQs on Baby Carriers
How much should I budget if I plan to get a baby carrier?
There are many baby carriers on the market and they all come at varying prices. However, you should get a baby carrier that is as cheap as $25 or as expensive as $200.
Can baby carriers be used for infants?
Absolutely! It should be noted however that not all baby carriers can carry newborns, so you would have to check the product's specifications before putting your money on it.
Are Baby Carriers hip-healthy?
Some baby carriers are not at all safe for your baby's hip. However, some have deep seats that keep the baby's legs in an "M' position which relaxes the hip.
---
Verdict: Kinderpack vs Tula Baby Carrier
Both the Kinderpack baby carrier and the Baby Tula Carrier seem to have a lot of similarities, but their differences allow the latter to supersede the former. Coming at a much cheaper price and with all its added features, the Baby Tula Carrier seems to have the edge here. It would be difficult to refute this claim as the Baby Tula can be used for infants while the Kinderpack cannot.
(Visited 589 times, 1 visits today)