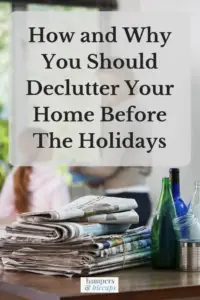 Now that Halloween has been and gone, it is safe to say that it is beginning to look a lot like the holidays (at least as far as many stores are concerned). And so it can be a bit of a reminder of just how soon they are, but we still have some time to get ready for them. With kids, the holidays can be so fun, from decorating, to festive traditions, to all of the fun food that you can try. Along with all of that fun stuff, though, is the fact that the holidays can create a lot of waste, mess, and clutter. And when you've got a large family, with everyone getting new things, more clothes, toys, or games, then it can all add up. So with children, now can be a great time to declutter your home, before you get the decorations out and add even more to the house.
Why You Should Declutter Your Home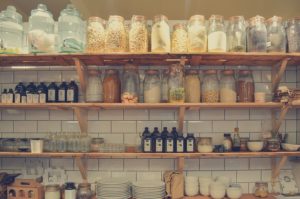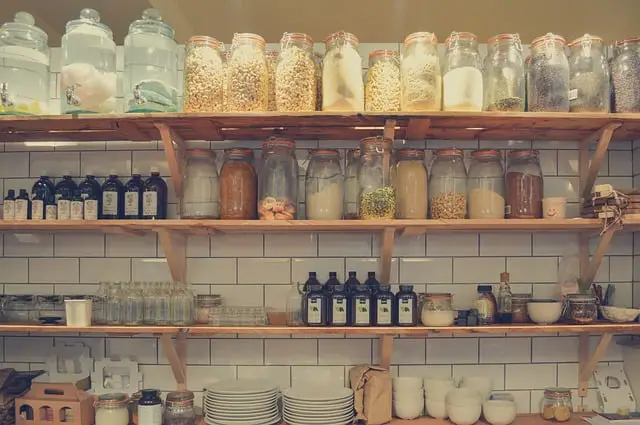 When you prepare in this way for the season and the holidays, by decluttering, it can make it easier to enjoy what you have. It can also help you to enjoy the time leading up to it. You may have heard of one item being purged for each gift that arrives, which can be a good idea after the holidays. It helps the home to be less cluttered. It is also great for teaching our children about the value of things. But there are areas in the home that would certainly benefit from a clear out. It is is best to declutter before the festive season gets fully underway. Focusing in on a few key areas can help your home to be less messy. Your mind will be less hazy over what is going on. It will just generally get you more and more into the holiday spirit.
How To Declutter Your Home
You can do this room by room. Where to start? Start with the front door and work your way clock-wise around the house, then go to the next level and do the same from the point of entry.
Another idea is to look into rubbish bin hire to help you set aside a few key days to get it all done. You don't have to do the whole house, and it shouldn't feel overwhelming. But small and simple can make a difference. So here are some of the areas that you can focus on.
Pantry or Food Storage
If you have a pantry or a place where you store food, then before it gets filled with all the food that you need for the holidays (which can be a whole lot of stuff), it is a good idea to have a clear out. When was the last time that you rotated it all? Are there items that are past their expiration date? If there are items in there that are near their expiration and you know you won't use them, consider donating them to a local shelter or a local church group, for example. Make sure that there is room for all of the other stuff coming in. But using up some of what is in there can also be a good way to help you stick to your budget for the holidays. So it really is a win-win.
Holiday Clothing and Home Accessories
This time of year is great for novelty items for the home or items of clothing that can only be worn on a few weeks of the year. But thinking about what you have in the home, are there any of the things that will not get used or worn and so could be donated or thrown out? Sometimes this won't be done until you get them all out, like tree decorations, for instance. But no one needs broken ornaments, tree lights, or snapped candles. So take stock of what you've got and what you don't need, before it is time to get them all up in the home (or the clothes worn).
Winter Items
For most of us, this time of year brings with it some pretty cold weather. And cold weather calls for a few specific items of clothing that wouldn't normally get worn all that much. So like your holiday items of clothing or accessories, take stock of the hats, gloves, scarves, and snow boots that you have in the home. Have you got enough for everyone (and that all fit)? Or do you have surplus that you could easily donate to others? Blankets can also be a good thing to check on as well. They can be the type of thing that quickly accumulates. If you have too many, then it can be a good idea to donate them to a shelter at this time of year.
Bedding and Linens
Do you have a linen closet in the home? If you do, it is likely to be a place that gets stuffed full with all sorts of bedding and linens, that you may forget what you have in there. Which is why having a sort through it all, especially before you have guests arriving, can be a good idea. You may find that it is all fit for purpose and can be used during the holidays. But you may also find that there are sheets all the way in the back that are looking a little worse for wear and are no longer fit for purpose. If this is the case, then sort them out and throw them away. If anything can be turned into something else, then great. If not, then it is time to sort it all out.
Kitchen
There is one thing that no matter what you celebrate in the coming months has in common, and that is food. Food brings people together, and there are so many fun and seasonal things to eat together at this time of year. But is your kitchen up to it? Do you have all that you need for it? Or in fact, do you have too much stuff in the kitchen that you don't know where to start with? If your kitchen cabinets are overflowing, then it can be a good idea to sort out what you do and don't need. You could have duplicates in there, or perhaps things like a
that you thought was a good idea at the time but now is just taking up space. If this sounds like your kitchen, then have a declutter sooner rather than later. It will make the whole time in the kitchen this season much more organized and much less stressful.
Toybox
As has been mentioned, some people choose to do a 'one toy in, one toy out' approach to the holidays. There is only so much space in the house and it doesn't need to be taken up with more and more toys. So what could you clear out from the kids' rooms or the toybox?
This could be an activity that you get the children involved in, as you could choose where to donate the toys that are still in good repair, but just aren't played with anymore. It is also a good time to throw out the small figures or toys that have broken parts, missing things, or were just free from the happy meal at McDonalds. It can also help you to see what they are in need of or what they would really like to have as gifts. The main thing is that it creates space, as well as clearing out the junk that no longer gets played with.
Calendar and Activities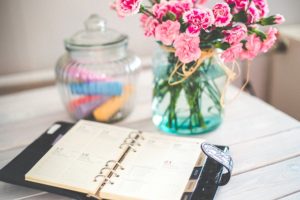 It can be such a busy time of year, which is why it is a good idea that you take the time to make a list of some meaningful activities that you want to do over the holidays. Otherwise, the time can fly and you won't be able to find the time to do all that you want to do. So take time out to clear the unnecessary clutter from your life that you don't need at this time of year. Make it all about you and the family, so that you can spend some quality time together. It will alleviate any stress, and will hopefully help you to get to where you need to be all at the same time.
Time To Focus on Yourself and Family
The festive season can be a busy one as there are parties and gatherings going on a lot of the time. Plus, there may be some things that you love to do each year, that you may have scheduled in on your rescheduling of the calendar. But to help you enjoy the time rather than just endure it, making time for yourself and your family is a must. Make time to watch our favorite holiday movie, as well as just being able to take a nap or read your favorite holiday book. The small things at this time of year can be some of the most enjoyable. So make time for it and you'll be on your best form to enjoy everything that the holidays have to offer.
Is there anything else that you'd add to the list to help you to declutter and get prepared for the holidays? It would be great to hear what you think.