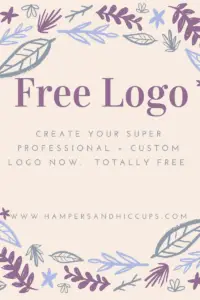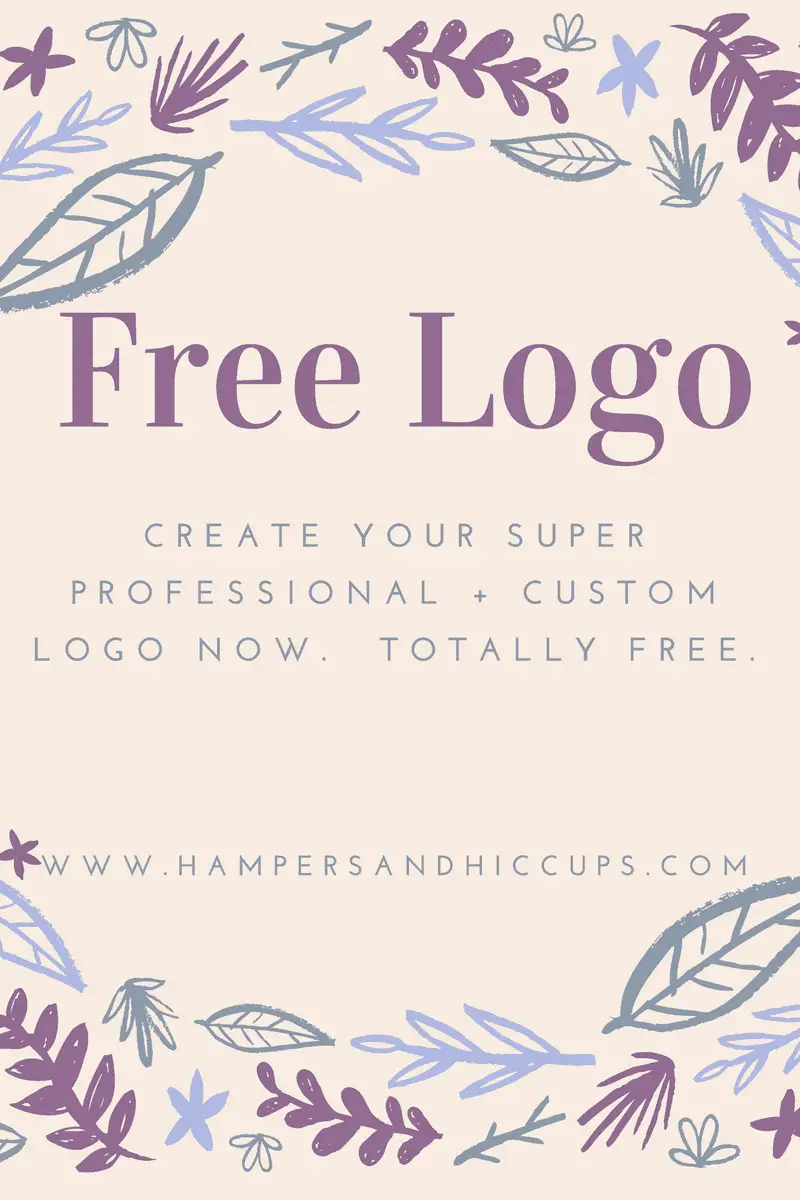 Think of your fave brand.  What stands out the most?  Picture the logo.  I bet it's burned into your memory.  Every great business and marketing team is defined by its logo.  And today I'm going to show you how to be the next Starbucks, Nike, TripAdvisor, Lululemon.  You're going to learn how to create a professional custom logo for free with DesignEvo.
Here's the best part about DesignEvo:
It's not just for businesses!
You can create a beautiful invitation (think birthday, baby shower, wedding, anniversary, graduation, random party), address labels, personal letterheads, t-shirts.  Pretty much ANYTHING you can think of.
With (literally) millions of icons, you're sure to find something that will work for you.  I bet there's something in your life you can use DesignEvo for right now.
So jump on in and learn how to create a professional custom logo for free with DesignEvo.
---
My first impression of DesignEvo
The very first page you're taken to is a landing page promoting the free designs of the logo-making company.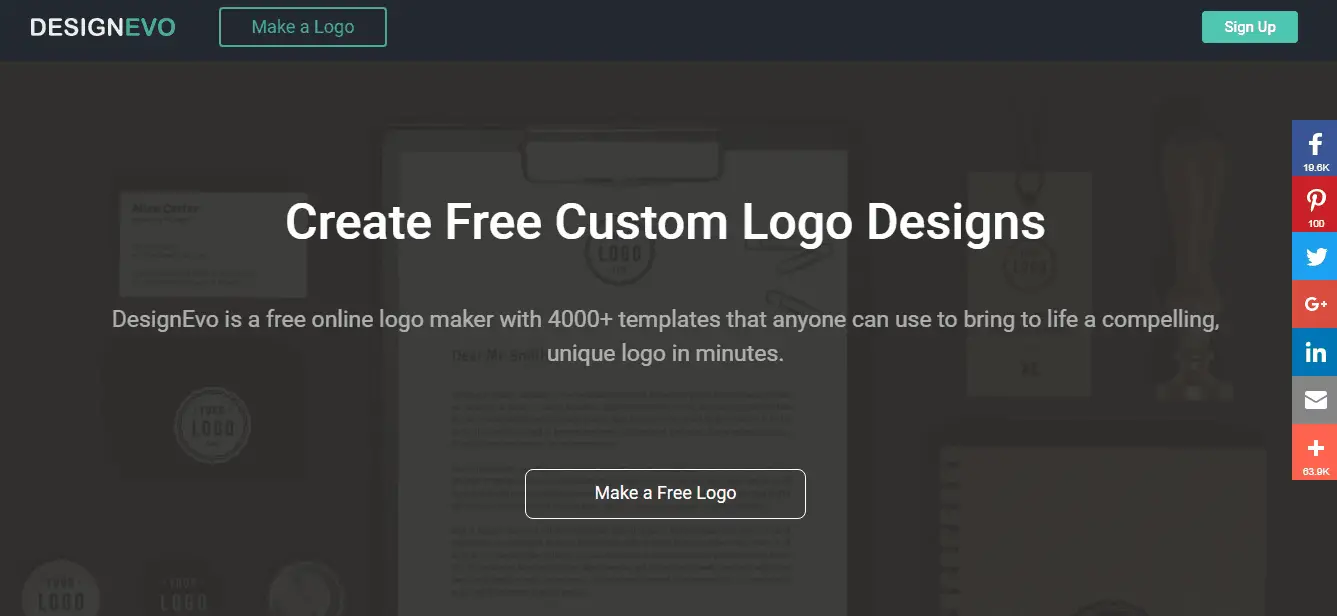 It's so easy to start!  You can even do so without submitting an email.   However, I highly recommend signing up before you start designing.  I lost all my work because I didn't.
Once you click on the make a logo button, you'll be taken to template central.  There's over 4000 templates.  Honestly, I was pretty overwhelmed.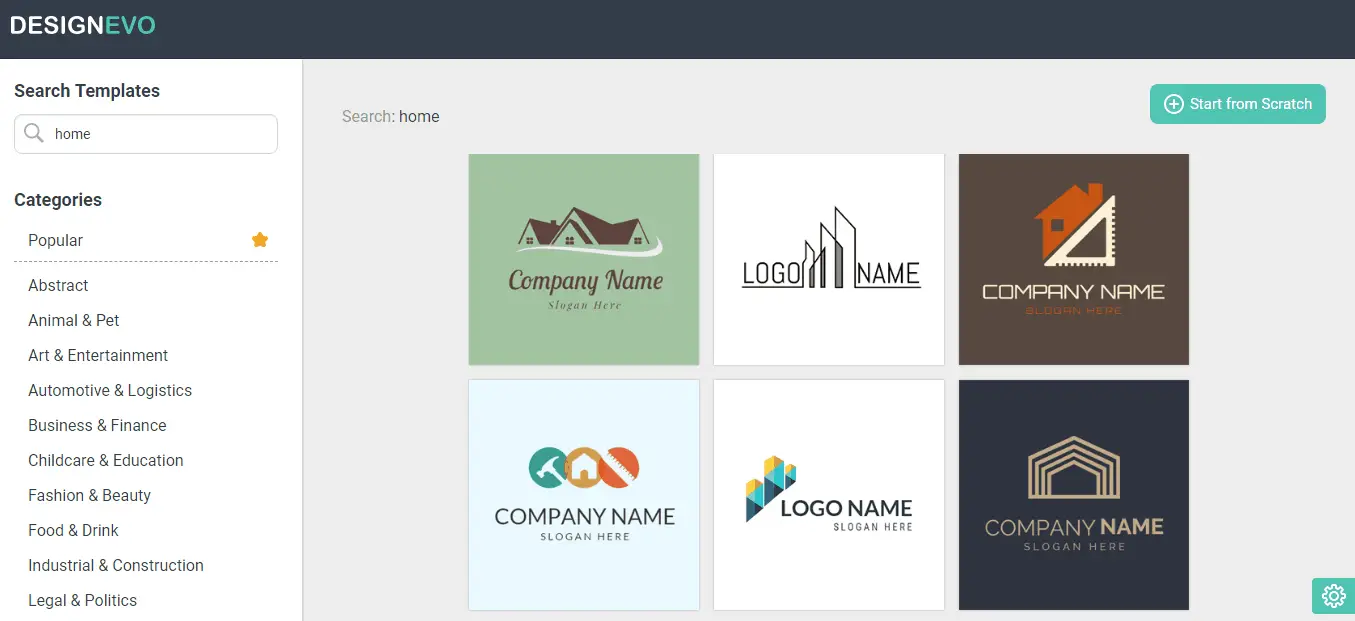 Once I sifted through using the fab category selections, I felt a lot better.  You're even able to search for specific terms.  Super useful.  Your only problem will be deciding which gorgeous design to go with.  Once you do, you'll be able to plug in your business name and slogan with ease.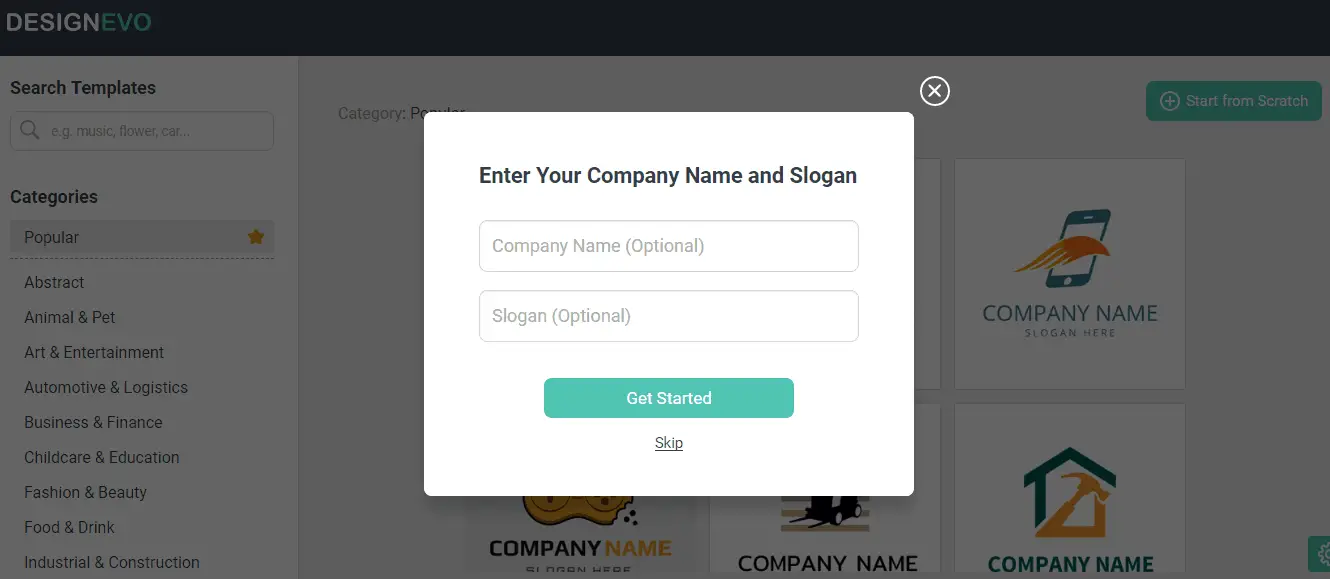 And if you can't decide on a template just start from scratch and create your own like I did here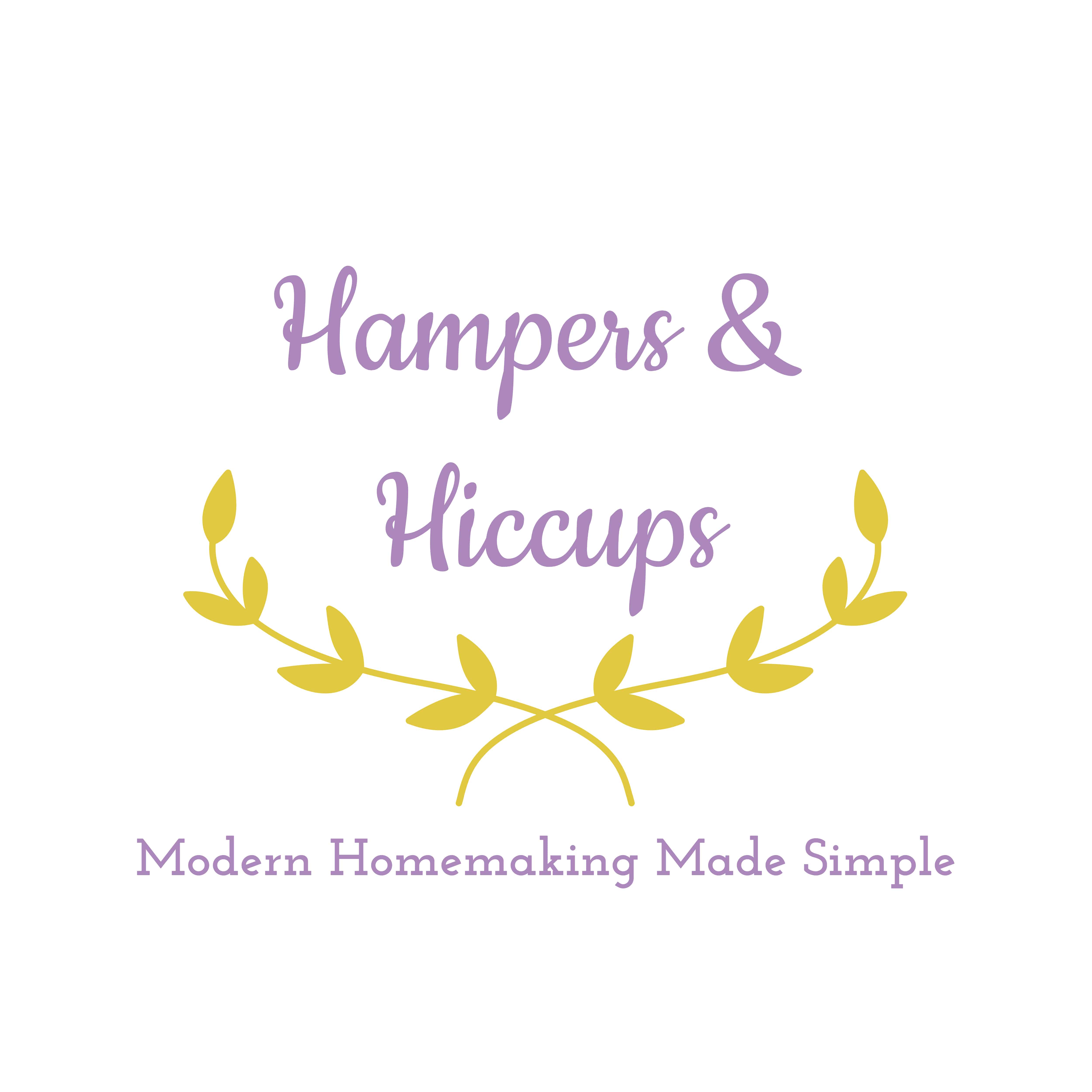 ---
User interface – how to create a professional custom logo for free
If you're familiar with Canva, you'll have no problems with DesignEvo.  In fact, I found myself comparing the two as I was building my new logo.
In the builder dashboard you have the option to add icons, text, and shapes.  There's SO many.  I'm talkin' ALL the icons + shapes.  Like, millions!!  Their words, not mine.  I was super impressed with the selection.  They even had results for things like "homemaking"!
If you want me to compare, Canva doesn't hold a flame to DesignEvo on the free icons front.  Even as a free logo you have access to all the icons on DesignEvo.
Ooh, and there's also over 100 fonts to choose from!  One thing I didn't like, however, is the way they're divided up into different categories.  I would much prefer to just see all the fonts at once.
Designing the perfect logo is really simple and easy to do.  Anyone can do it!
Because everything is laid out so cleanly, it's extremely efficient and uncomplicated to find what you're looking for.
There's even some unique features: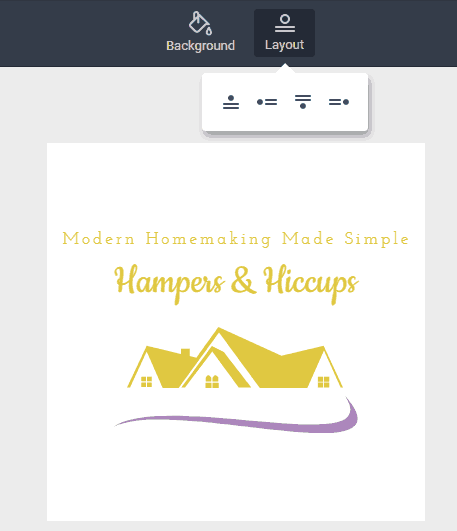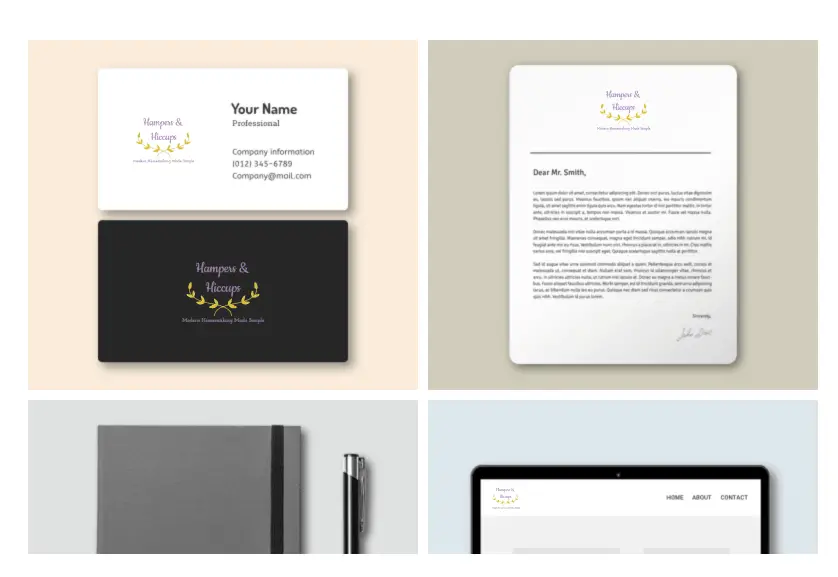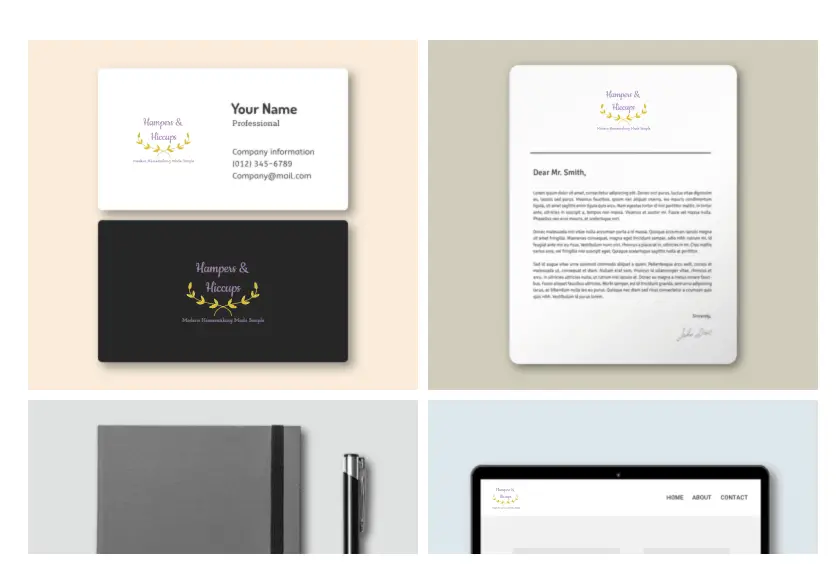 You're also able to save your work and come back to it later.  PLUS, your designs will be saved to your account.  Probably forever.
---
If you're wondering how to create a professional custom logo for free, look no further.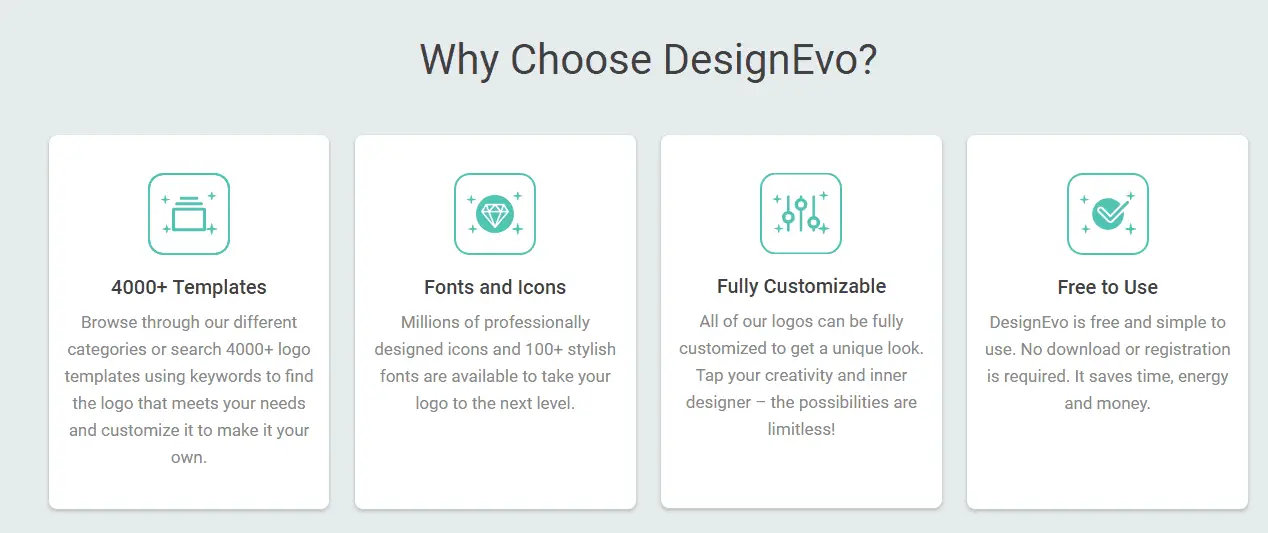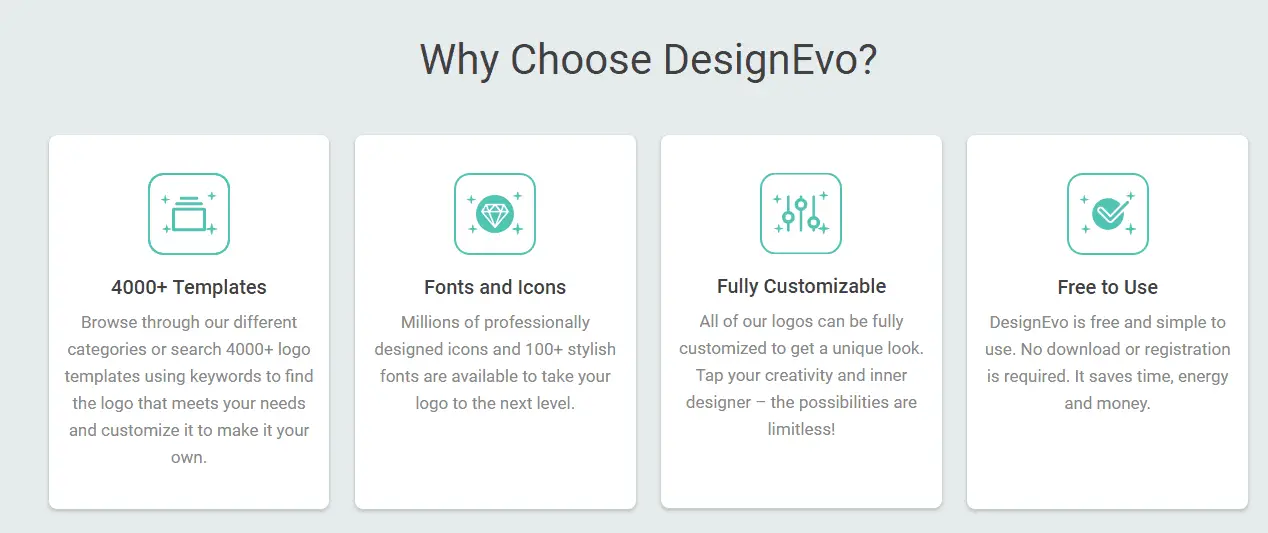 ---
But is it really free?
Yep.  You have total access to every item, without paying a red cent.  When it's time to download, you get a copy with no watermark.
And here's the catch:
If you want more than just a low resolution PNG image with a background, you have to pay for it.  Payments are a one time thing (per logo).
Max res of 5000 x 5000px
PNG with transparent background
Lifetime support
Print ready (t-shirts, letterhead, etc.)
Vector PDF and SVG files
Edit and re-download (for free!)
Copyright ownership
Fonts
jpg, png
Holy Toledo!  That's a lot of value!
Now head on over to DesignEvo to create your very own logo for free.
BUT FIRST. Don't forget to share this on Pinterest + Twitter 🙂
(Visited 734 times, 1 visits today)