Having a home office helps to get work done and the benefits of having one outweigh the cons.
Some of the benefits of having a home office include having few distractions when you are working.
The home office reduces distractions such as the TV and the kids playing around when you are working.
Some people also report that they are less stressed when they are working from home as compared to when they are working in the office.
A home office also provides flexibility because you can work at your convenient time depending on whether you are a morning or evening person.
It is also an effective way of saving time because you will avoid hectic traffic and you can have extra time for other activities.
This article will take you through some of the ways to make your home office comfortable.
1. Invest in a Good Chair and Table
When you are working in your home office, it is important to ensure that you are comfortable.
Working from home can mean that you will spend a lot of time sitting on the office chair.
This can cause you to develop back problems if the chair is not comfortable.
To avoid this, it is important to invest in a quality and comfortable chair that has good back support.
Buying a comfortable office chair does not mean that it has to be expensive. You can get a cheaper office chair like these that is still comfortable and reduces the risk of health problems.
However, do not get a seat that is too comfortable since it can induce sleepiness and make you less productive at work.
To enhance your comfort you can invest in a height-adjustable table where you can even work while you are standing.
2. Add Some Greenery to Your Home Office
Adding plants in your home office not only makes it comfortable but also adds a nice touch to the office making it more appealing.
One of the benefits of adding green plants to your office is that they provide fresh and quality air circulation because these plants absorb harmful air pollutants.
The plants can also improve your mood thus reducing your stress and this is good for your health.
However, there are some factors that you should consider before keeping plants in your home office.
For instance, it is important to read the instructions on how to take care of a plant before you get it to determine if you can take care of it.
You can choose plants that require less maintenance like watering and caring.
Avoid having too many plants in your home office because they can increase the humidity and make your space stuffy and uncomfortable.
3. Remove Clutter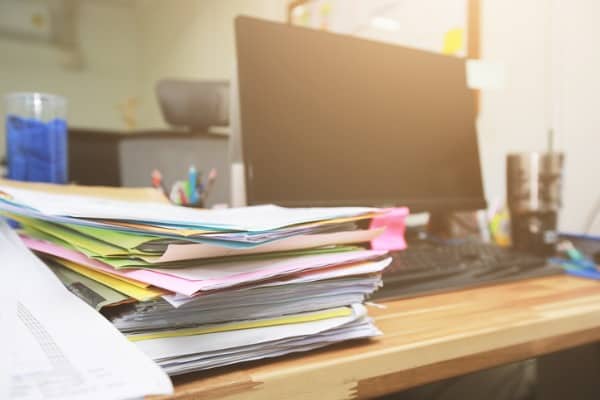 You are more likely to be more productive in your home office if it is clean.
To maintain the cleanliness of your home office, remove the clutter in the office and only keep the things that you use to work.
It is also important to clean your home office as often as possible to improve air circulation and improve your performance.
Organize the stuff in your office to make it more appealing.
In summary, having a home office will improve your productivity and help you to get work done.
To improve the comfort in your home office, invest in a good office chair and table, keep the office clean and add some plants in the office.
(Visited 20 times, 1 visits today)