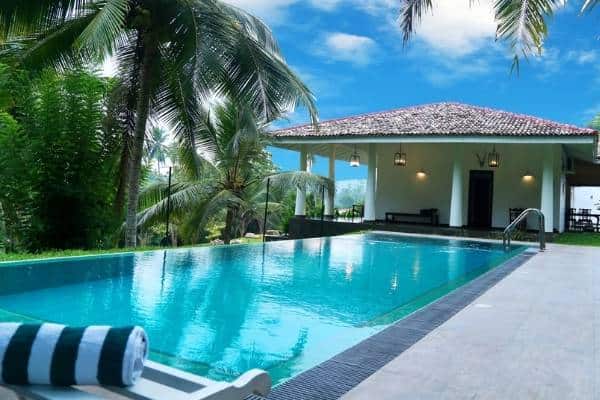 Summer can be the most anticipated time to spend outdoors with your family and friends. It's a bonus if you own a splendid custom swimming pool that has fun add-on features.
From having a barbecue party to catching some rays and relaxing on the sun shelf, your pool can be the go-to hot spot all season long.
After a long season, when the pool area becomes messy and may have succumbed to small damages, you can tell that it's time for repair or renovation.
To make sure you are having the same fun the next year, you need to renovate your pool at the right time.
If you are unsure of when to renovate your pool area, check out the article below to make the right decision.
Why Does Pool Renovation Matter?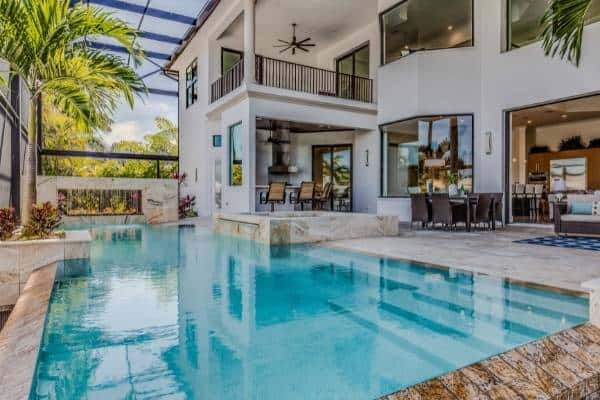 You should not ignore even minor issues such as a few simple cracks or discoloration in your pool area.
If left untreated, these problems can bring about potentially hazardous damages.
Luckily, by renovating your pool, you can give it new and fun features that will help improve its functionality and make it safer for your children.
You can also upgrade your pool with energy-efficient technologies while making it look aesthetically beautiful by renovating your pool.
Some other benefits of renovating your pool are given below:
Restoring the Appearance
The primary reason you might want to renovate your pool is to restore the welcoming, pleasant appeal it originally had.
Whether your pool needs a tile repair, deep power-wash, copying, or pavers, a renovation will help enhance the overall feel of your pool.
You can clean and shine it using upgraded technologies for a better result. Click here to read reviews about the latest technology that you can use to clean your pool effectively.
Making Your Patio Space More Usable
Another great benefit you get by renovating or upgrading your pool is that you might get a bigger patio area around the pool. this way you get a much larger usable area for relaxing and hosting guests.
So, while fixing up your pool, try to be attentive to the surrounding areas so that you can expand the patio and make the most of your space.
Hosting Guests and Parties
If you have a dirty patio or pool or if they are damaged in some way, you won't feel like inviting guests to hang around your pool.
Renovating your pool ensures you feel comfortable inviting as many guests as you want to your home.
It can also make you volunteer to host a family get-together or summer barbecue that didn't seem like a great idea before.
Best Time To Renovate Your Pool
It might all vary, but it is mostly recommended to build or renovate a pool during the spring, winter, and fall, as there are several advantages to these seasons.
Even early spring can be a better time for pool renovation in comparison to the middle of summer. The reasons are as follows:
1. Lower Prices
Picking the right time to renovate your pool might help save you lots of money. It is all due to the supply and demand process.
As summertime becomes the most popular season for pool remodeling, contractors get busier and raise their prices.
But, when it is fall or winter many contractors offer special rates. They try to increase their business during these colder months.
Building materials used in pool construction go on sale during this period of the year as well.
Therefore, when you have a lower budget, make sure to remodel your pool during seasons like spring, winter, and fall.
2. Avoiding Rain
Remember that rainy days can push back the estimated time for your project.
So it's important to pick the right time for your pool renovation.it usually doesn't rain much during winter or fall.
So, starting your project in these months will be much quicker and more energy-efficient.
3. Less Use of the Swimming Pool
Like most people, if you do not use your outdoor swimming pool heavily during the fall, winter, and spring, this time is certainly perfect for your pool renovation.
You can also plan early on the remodeling style if you start your project during these seasons.
4. Access to the Best Contractors
If you book pool renovation during summer you are likely to find the best contractors to be booked already. You are most likely to be put on a long waiting list.
Or, you might find yourself competing with others for getting the best local company.
When the months are cooler, most of the clients might have closed up their pools, allowing you to access the pro pool companies.
So, if you want to get a contract with the best company, waiting for the cooler months is a good idea.
5. More Attentive Service and Less Hassle
You won't get the best service from the contractor during the peak season, making delays and mistakes are more probable during this time.
On the other hand, during fall and winter, you will find the contractors are paying more attention since they are not as pressed for time as they are in the summer season.
So, you will get the proper attention to your swimming pool project that you deserve.
During the colder months, you can get your pool renovated much quicker while experiencing a lot less hassle.
6. Being Pool-Ready in Time for Spring
The off-season might be the best time to renovate your pool, as you have not used the pool heavily during the colder months.
Pool construction projects might take longer to complete than you anticipate. So, you need to start the project early so you can be prepared for unexpected surprises.
Booking your contractor in the fall will ensure you have your project finished in time before the warmer weather.
You can also have more time for some other backyard projects including the installation of a pool safety fence or landscaping.
You will have sufficient time to test out the pool and make any desired changes before the long-awaited outdoor entertaining season begins.
Pool Remodeling Options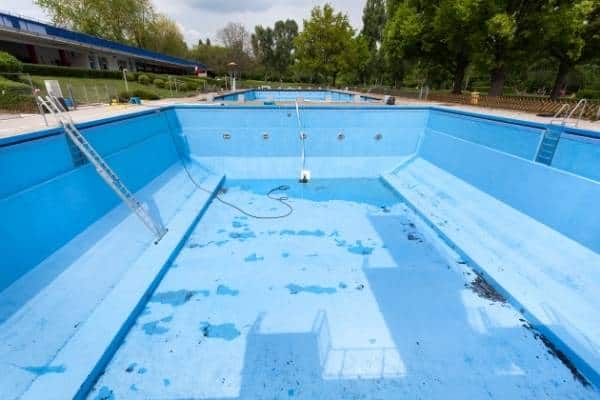 You can remodel your pool in several ways. An outdated pool might seem uninviting as well as pose a danger to your children and pets.
During the off season, you have more time to renovate your pool and remodel it any way you want. The most common remodeling options are:
Resurfacing: This is one of the most important reasons to renovate your pool.
When you notice a crack or leakage in your swimming pool, tiles falling off, wet spots near your oasis, or any significant water loss, you need to renovate.
Repair it as soon as possible without waiting for it to get worse.
Tile and Coping Repair and Replacement: As mentioned for resurfacing, if you see a cracked tile or coping, call in a pool construction company to repair and replace your damaged product.
Decking: its best to renovate when your decking gets outdated, especially if you want to entertain outdoors during the summer.
Adding Water Features: If you are looking forward to making the outdoor area more tranquil, then adding water features will do the work.
You can choose from waterfalls and grottos to gushers and scuppers to make your experience more attractive and relaxing.
Concluding Thoughts
It's better to plan ahead when renovating your pool. If you have children or pets, make sure you keep their safety in mind before going ahead with any plan.
Figure out what you want to do and what your budget is. Then think about the timing. As mentioned above, the best time to start your pool renovation is fall, winter, and spring.
This is typically between October and April. This is the perfect time to get your oasis up to date and get an upgraded pool before summer arrives.
Best of luck!
(Visited 40 times, 1 visits today)