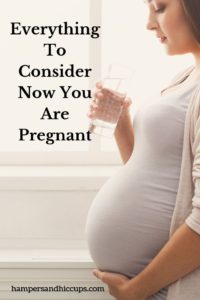 Congratulations. Getting that positive pregnancy test can feel like a dream come true. Whether this is your first pregnancy, second, third or beyond there will always be things to consider or things you may have forgotten when it comes to being pregnant. The one thing all mamas have in common is the need to feel prepared and ready. Now you are pregnant, there are so many things you can consider during your pregnancy. 
Often we can focus on the actual pregnancy side of things, and that can be great to help us feel like we are organized, but there are other aspects to. With that in kind, here are some of the things to consider now you are pregnant, helping you to think about pregnancy and beyond.  
Keeping yourself comfortable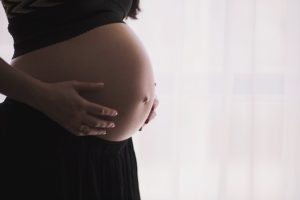 There is no denying that once the few weeks beyond the positive pregnancy test have passed, this is the time that you start to feel a few, or a lot in some people's situations, of the pregnancy symptoms we hear so much about. This is the time to try and make yourself as comparable as possible. You will feel tired, lethargic and lacking in energy, you will feel nauseous or even get sick, you will have headaches, go to the bathroom more often. There are an array of symptoms that you will start to feel but the best advice would be to keep yourself as comfortable as possible. If that means afternoon naps and you have the opportunity for them, go take them. If it means late starts or reorganizing your day because you know the moments that make you feel the most nausea, then do it. 
Investing in key maternity pieces
As your pregnancy progresses, so will your waistline and you will start developing a baby bump. In those early months, the bump can be small, but you may still find that your jeans are a little tight. Buying a whole new wardrobe just for nine months can feel a little counter productive, so it may be time to look into investing in key pieces. A decent pair of jeans with an expandable waist, vest tops that can be worn on their own or under things, and then depending on the season, maxi dresses, over-sized jumpers etc. Pick a few items, a little bit like creating a capsule wardrobe, that will work well together to help you create new outfits. 
Taking the right vitamins
The next thing you might want to consider would be the vitamins that you need to take. There will be recommendations from your health professionals, but they usually include folic acid and Vitamin D. It is a great time to focus on your health and well-being, and this can be a small act that you can do to help the little one growing inside of you. 
Getting enough rest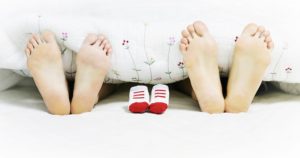 There is no denying that you are going to feel tired. The first trimester will always zap any energy that you have, and you will likely feel like you could sleep for a week. The best advice would be to get enough rest and relaxation in as possible. If you feel tired, take a rest, if you can sleep in, then do it. Going to bed earlier if possible is also a great way to help yourself get the rest you need. Some pregnant ladies will say that they can't get comfortable, and if you find that you are one of them, then maybe getting yourself a pregnancy pillow could be a great step to take. These can help support your growing bump while allowing you to get yourself in a comfortable position where you can rest. 
Remaining active
It is important if you can to try and remain active during your pregnancy. If you were a regular exercise taker before finding out you were pregnant try and keep up the activity. You may want to cut down on strenuous task such as weights, but you could still run and walk if you do all of those things before. If you weren't an avid exercise junkie before getting pregnant it is still a good idea to try and be a little more active during your pregnancy. A great idea is to take a walk, whether it is ten, thirty minutes or longer, the fresh air will work wonders for you. 
Your diet
It is also important for you to think about the food that you consume. This is the ideal opportunity to take better care of yourself, So increasing your intake of things such as vegetables, fruit, and all things that are good for you would be a good idea. There are some foods that are specifically good for pregnancy, that can help you get the right levels of nutrients and vitamins that your body needs. Things like spinach and sweet potatoes, for example. You can find a whole list of them online. It is a perception that when you are pregnant you can eat for two, but this isn't the case, so be mindful of how much you are eating. 
Will you breastfeed?
A common thought and consideration that many pregnant ladies will have would be to decide if you want to breastfeed or not. Of course, it can be seen as the best possible start in life for your little one and the most natural thing in the world, but for some ladies it isn't an easy thing to do. There can be problems with latching and the actual feeding side of things, or they may just prefer to bottle feed. It is a personal decision that every mother has the right to make, and one to consider but not to put too much pressure on yourself because of it. 
Getting the baby's room ready
One of the exciting things about expecting a new baby is getting things ready and prepared, and one of those things might happen to be the baby's room. Choosing anything from the wall colors and decals you may have and then things like the furniture and deciding on the crib. This is when websites like Newton Baby could be worth a look. This can be one of the exciting things that you might do during your pregnancy, but bare in mind that many people like to keep the baby with them during the first six months. 
Will you find out the gender?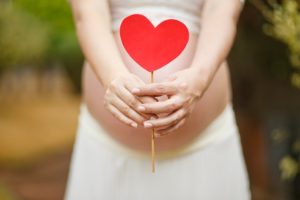 Another exciting thing that you can do during your pregnancy is to decide on whether you will find out the gender of the baby. Some people prefer to have a surprise at the birth, others like the idea of knowing so they can prepare in advance. You can even do things like a gender reveal party or make it a special event to reveal it to your family and friends. 
Are you going to have a baby shower?
There are so many exciting things when it comes to pregnancy, beyond the practical stuff, and another one is organizing or having a baby shower. This isn't for everyone, and often it is tradition with your first baby and not subsequent babies, but if you want one then why not? It can be. A lovely way for you to share your excitement and have some time with friends and family before the baby takes up all of your time. 
Taking into account travel
You do need to get be organized with practical stuff though, and another thing to think about would be the pram and travel element. Many manufacturers provide proms these days that have versatility to include different options such as a carry cot, seat and even attach the car seat to them. There are many options to consider and they all vary in price, so you may want to look into the different options that you have. 
Don't overbuy clothes
When you know the gender of your little one, and even if you don't, buying clothes can often be one of the things that you want to indulge in the most. There are so many cute little outfits, but aside from the essentials such as vests, sleep-suits, hats and mittens, you may want to wait until after the baby is born. That is because you are never too sure on the size and also that many friends and family will want to buy your gifts and most of the time these tend to be clothes and outfits. 
Planning the birth
Planning the birth can often be an overwhelming thing given to go through, but it can also help you to be more informed of your options, your choices, and helping you to decide on things such as pain relief. Taking time out to make a note of the things that you want to happen can help you to feel more comfortable with the impending labor and birth. 
Those first weeks 
Finally, those first few weeks will feel overwhelming, like you are in some sort of bubble. Relish it and enjoy it. This your chance to get to know your little one, enjoy the comfort of being with your baby and close family and taking it slow until normal routine comes back. You may be bombarded with visitors, so it might be worth trying to schedule these in to give you a break as it can be exhausting. 
Let's hope this has made you more aware of some of the things to consider during your pregnancy. 
(Visited 151 times, 1 visits today)