If you are perfect pawrents like us, then there is no doubt that you want to do everything you can to make your dog as happy as possible. Whether that's taking them on long walks or giving them a new toy to play with.
Today, we will be sharing with you our helpful guide to making your dog happy to help you be the perfect pawrent.
Keep Them Energized
We want our dogs to feel energized and ready for the day and to achieve this we need to help them. It is vital that you always provide a clean and fresh water supply and feed them high-quality food that will help to aid their digestion.
Food and drink are so important, and a hungry dog is certainly not a happy dog. I'm sure we've all experienced the wrath of a hangry pooch from time to time!
You can learn a lot about the importance of pet nutrition online. If you notice your dog is not eating much anymore then there could well be an issue with their food.
It is always best to consult your vet to ensure that your dog is getting the best diet possible and all the nutrients they need. With the right nutrients, your dog is sure to be happy and most importantly healthy.
Put Thought into Accessories
Treating your dog to the right accessories can really help to enhance their mood. So many of us can choose the wrong collar and leashes for our dogs and as a result it can make them feel uncomfortable and unhappy.
To avoid this, It is important to choose accessories that are not only comfortable, but safe for your dog. Research materials and measure the circumference of your dog's neck to ensure you have the right fit.
Monro Pets have some fantastic collars and leashes for your dog like these options. With an array of sizes and designs to choose from you'll be spoilt for choice. It is the paw-fect way to pamper your dog and let them know that you care about their well-being.
Have Fun with Them!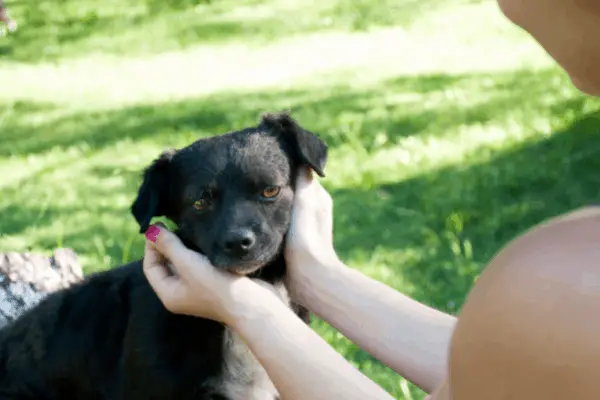 Do you want to know the secret to a happy dog? It's giving them the interaction and fun that they desire. Having fun with your dog is sure to provide them with endless happiness.
Life can be busy at the best of times, but you should always ensure that you are making time in the day to play with your dog. It can be something as simple as playing with their favorite toy or letting them chase a ball around your local park.
Even on rainy days, there are plenty of fun games that you can play with your dog. The fun doesn't have to be restricted to outdoor areas.
Look online for some inspiration and try to switch up what games you are going to play to keep it even more fun and exciting. With these helpful tips above your dog is sure to live a healthy and happy life.
(Visited 42 times, 1 visits today)