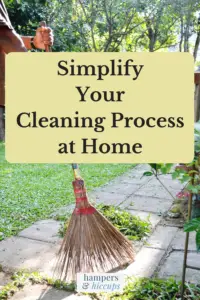 If you're the person that's responsible for cleaning the home, you'll know it can feel like a never ending task. And unfortunately, if you do want to maintain a pleasant home you will need to do at least some cleaning every day. However, there are systems you can put in place and changes you can make to streamline the process and make it quicker and easier. And when you have kids, pets, errands to run, bills to pay and your own work to do – anything that makes this run more smoothly is always going to be appreciated. Maybe you've fallen behind on the housework in recent months and are struggling keeping up, or perhaps you're just looking at ways you can be more efficient. Either way, here are some ideas to help simplify your cleaning.
Cleaning Is a Practice Not a Project: Simplify Your Cleaning Process at Home
Start with a blank canvas
If you're having issues keeping your home clean and tidy, it's always best to start with a blank canvas. Strip everything out and start again from scratch– that way you can see what space you have and the best way to utilize it. With the room empty, you could replace carpet with a hard wearing flooring option: wood, laminate, vinyl or natural stone could all work well. There is flooring available for all budgets. Any spills, messes and accidents can all be easily cleaned up without carpet harboring stains and smells. Repaint the rooms using a paint that can be wiped clean. That way if your kids get creative with pens one day on the walls, or your dog gets muddy splashes everywhere, it's much easier to clean up. By stripping everything out of the room, you can also find out if there are any areas of disrepair that need to be addressed, and you could even uncover any black mold spore problems. If there are signs of pest activity, contact a company like ABC Pest Control. This could be anything from rodent droppings to dead insects – either way, stripping everything out, redecorating and thoroughly cleaning is a good way to start off your journey to a cleaner and fresher home.
Think of the furniture and layout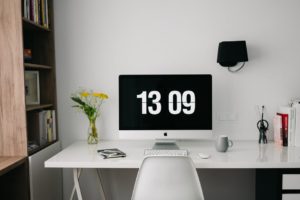 The next step to creating a home that's easy to clean is making it easy to move around. Filling it with too much furniture and adding clutter gives you more things to have to clean around and can make things more difficult. Keep it to a minimum, don't fill the room with things you don't need and it will make it easy to vacuum, dust and tidy on a daily basis. Lay out the room to make it feel as spacious as possible, again it makes it easier to run the vacuum or sweep up the floor and also makes the room feel more pleasant to spend time in.
Accessorize carefully
It's accessories that will transform your place from a house to a home. Plants, pictures, vases and ornaments will give personality and style. However, as with furniture, too many extra items in the room will make it more difficult to keep clean. Instead, choose a couple of key pieces. A gallery wall for example will add interest to a room but won't require any additional cleaning. A statement light fitting will add style and personality without giving you extra items in the room to have to move around. A large plant will add color and texture, but won't require lots of fiddly dusting like multiple ornaments would. A quick wipe over with a cloth or a feather duster and you're good to go. Again, keeping the room decor minimal is a smart idea if you want a home that's easy to keep clean, just go with a few key pieces to put your stamp on it.
Find the right storage
Without the right storage at home, you will always have an issue with clutter and mess. Everything needs to have a place, and for this to be possible you need the right storage. Fit your coat cupboard with hooks and shoe racks to make storing coats, shoes, bags and umbrellas nice and neat. In your living room, consider leather cube storage or a storage ottoman. These function as extra seating or a footstool if needed but things can be stored inside. This allows you to keep things like blankets near, and gives you a place to store kids toys instead of piled up in the corner of the living room. Use baskets, bins and drawer dividers in bedrooms to separate items, that way you always know where things are and it makes it easy for all family members to put their things away neatly.
With these few simple changes, your cleaning process will be simplified and a state of "tidy" will be much easier to maintain!
(Visited 554 times, 1 visits today)