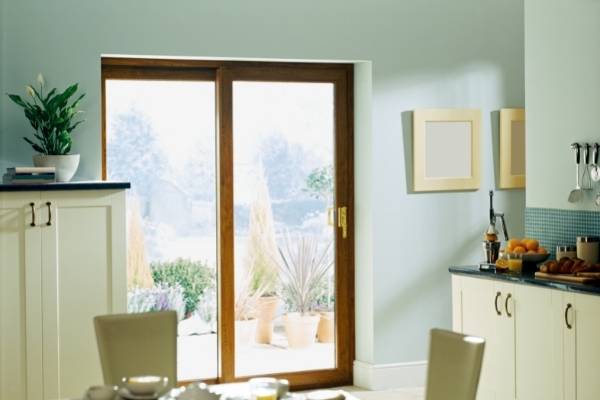 Are you aware that the average American is now spending over $10,000 on home improvements in a year?
Even if that number seems high, the right investment can elevate your living space. And one of the best choices is to transform access to your patio space with a new door.
With a new patio door from somewhere like Renewal by Anderson (whose website you can see here to get an idea of what they have on offer), you can get the most out of summer breezes and make your home more attractive to future buyers.
Read on to learn how to choose the best modern patio door for your home!
French Patio Doors Are a Classic Choice
For a look that never goes out of style, opt for French doors. These doors use a hinge system and swing open like a traditional door.
They are a handsome addition to older homes with a more classic floorplan and style.
You can customize your French doors, too, with unique grille patterns. For example, a prairie-style grille or fractional grille adds decorative bars to the glass.
The added ornamentation can tie in perfectly with woodworking in an older bungalow or Craftsman-style home.
If you want to create more privacy, use frosted glass or outfit the doors with window treatments on the inside.
For a cleaner look, keep the vertical and horizontal panes to a minimum and choose a door in white or a light wood stain.
Swapping outdated patio doors for French doors is an easy way to boost your home's aesthetic appeal.
And if you're looking to put your home on the market soon, French patio doors are a wise investment.
Sliding Patio Doors Offer Convenience
If you're on a budget, sliding patio doors might be the most economical choice. Another key advantage is that these doors won't swing out and take up space.
For apartments or smaller homes, sliding doors make a lot of sense since you can put furniture on either side of the door frame.
Vinyl doors provide the most economical solution, and they won't need to be painted.
They're also highly resistant to scratches and bumps, which is great if you have kids or pets. Add some blinds for privacy or introduce some panes to the glass to create details.
You don't have to sacrifice style or durability with sliding patio doors. Choose wooden doors to show off an attractive woodgrain or stain.
Or for maximum durability in climates that range from hot to snowy, turn to fiberglass doors.
A sliding door that fits snugly within the door jamb provides good security, too. Use a locking bar in addition to a double-bolt lock to ensure that intruders can't access your home.
Or add a foot bolt to your sliding door for extra peace of mind!
Go with Multi-Slide Doors for Versatility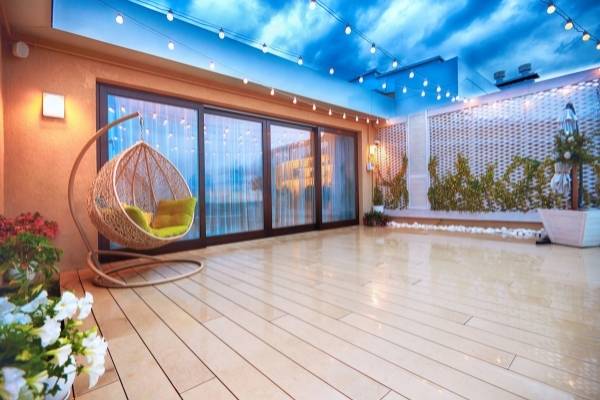 For a variation on the classic sliding door, try multi-slide doors. These are a great choice for modern homes where you want clean lines and transitions from one space to the next.
And they are particularly attractive if you have a spacious patio or deck and a large wall for access.
With normal sliding doors, you slide one piece of the door left or right. But with multi-slide doors, you're not limited in that way.
Door components can slide to the center in a stackable manner, creating open space on either side.
Choose a black frame for a modern look that pairs well with cedar siding or a clean white exterior. Or upgrade your door with a chrome pull handle for a touch of sophistication.
With multi-sliding doors, you can swap out the hardware to build a more contemporary look or one that looks fixed in time.
The flexibility of these doors is great for establishing multiple pathways to and from a patio, too. For an added cost, you may be able to install a screen door.
This will let the air in but keep out the bugs.
Multi-slide doors are one of the best ways to generate a breeze on a summer day.
Search for patio door installation near me to find contractors who can work with you to fit multi-slide doors to your space.
Bi-fold Patio Doors Open Like an Accordion
Bi-fold doors offer yet another variation on the traditional sliding door. The difference with these doors is that the panels of the door will slide and fold.
The result is a door that looks more like an accordion when opened.
You can get bi-fold doors where one panel will swing open. This means you won't have to deal with all of the panels if you just need to head out to the patio to water the flowers.
But you can move all panels to the side if you want to let in fresh air and sunlight.
You can customize the number of panels in your door, making bi-fold patio doors perfect for any patio.
Most modern patio doors in the bi-fold category have strong aluminum frames, too, making them durable and secure.
Choose bi-fold doors if you live in an area where you want a fluid transition from indoor to outdoor living spaces.
They also remain a solid choice for smaller spaces where you don't want your door to chew up a lot of square footage.
And you'll be able to trust that they are energy-efficient and secure.
Find the Best Modern Patio Door
If you're on the hunt for a modern patio door, take time to explore different types of patio doors before committing to one.
For a small footprint, try multi-slide doors or bi-fold doors. Go with French doors for a touch of elegance — or sliding doors for a practical solution.
To find the latest design ideas, check back for new and informative articles.
(Visited 71 times, 1 visits today)