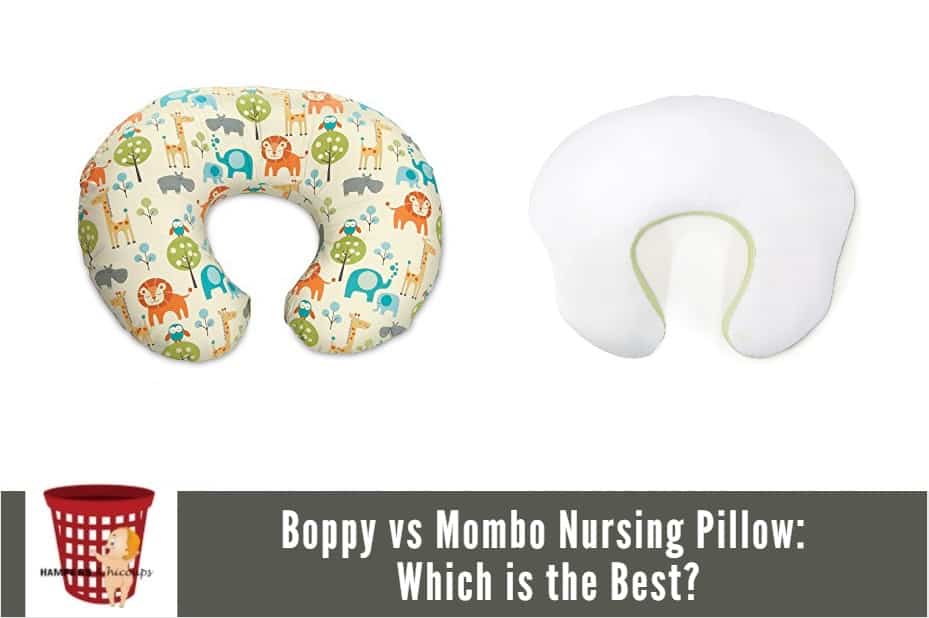 The first intimate contact between a mother and child is the first nursing. While that very first time can be emotionally intense, it is an activity that can be physically demanding subsequently. As you and your baby get familiar with each other, you may need some support to make it easier.
Asides from providing enough arm support for you while you breastfeed or bottle-feed, a nursing pillow also provides major benefits for the newborn. Typically, you fit the curve of the nursing pillow between your waist and arm, settle in and then nurse your baby. Alternatively, the pillow can also be used as a form of nesting for cradling the newborn and for some brands, it can be used later for tummy resting which helps the baby to practice looking up.
Nursing pillows have so many uses and that makes it very important that you pick the right one for you and the baby. Getting the wrong nursing pillow can cause more damage than you would think but, we would like to avoid that. Which is why we have reviewed two premium nursing pillows, Boppy vs Mombo,
to help you decide.
Main Differences between Boppy vs Mombo Nursing Pillow
While both of these nursing pillows are considered top picks, the simple fact that they are from different manufacturers means there are some inlaying differences that separate one brand from the other –features that will aid our conclusion on which is the best.
Usability: The core use of either brand is for nursing, however, the Mombo nursing pillow has two sides that can be used interchangeably for either nursing or lounging. Whereas, the Boppy nursing pillow is multi-use and can also be used comfortably as a floor training seat.
Portability: The Boppy nursing pillow is very easily foldable and that makes it very portable, especially for trips. The Mombo pillow, on the other hand, has a firm side which makes it difficult to pack up.
Additional features: The Mombo nursing pillow has an internal vibrating feature that is very helpful for post-feeding cradling but the effect doesn't particularly last long. The Boppy nursing pillow does not have the vibrating feature, but it is machine washable and that sets it aside as unique.
The essence of this article is to find the best fit for you and your baby, but that cannot be achieved unless all the cards are laid out, figuratively.  Differences aside, we cannot make a true conclusion without examining each nursing pillow separately with complete details, including lapses in function. Once that has been completed, we can decide on the verdict of which nursing pillow is the best.
---

With a history of over 25 years in the childcare industry, the Boppy brand has a track record of success to protect and this nursing pillow doesn't fall short of brand credibility. Designed with mother and child in mind, this nursing pillow is ideal for feeding babies right from birth, up till the first year. It comes in several fashion designs for the pillow with available slipcovers which can be bought separately to brighten up the aesthetics.
This nursing pillow is an excellent option for comfortably feeding your baby (breastfeeding or bottle feeding), propping up for rest and cradling, tummy time for neck strengthening, or simply lounging in the house! The curves around the width make it as comfortable for the mother or caretaker as it does for the baby.
Features
It is 1.2 pounds in weight.
The material is 80% Polyester, 20% Cotton.
The Boppy nursing pillow is multi-use; it can be used for breast and/or bottle-feeding, cradling, tummy placing and sitting training.
It has a Miracle Middle stretch panel that is designed to fit most waists.
The removable slipcover that comes in the package can be easily zipped on and off.
The Boppy nursing pillow and pillow cover are machine-washable.
The nursing pillow is great for babies who struggle with reflux.
It can be used by children from 0 to 1 year of age.
Pros
It has different, beautiful designs
It comes with a protective slipcover to prevent wetness
It is perfectly curved to fit waist and arm
It provides maximum comfort
It is easy to fold and very portable
It is machine washable
Cons
It can be too small and too soft for some users.
Customer sentiments
Customers who purchased and have used, the Boppy nursing pillow are confident in its support for the nursing of their babies. According to reviews, it provides a good cushion for tucking the child while nursing and cradling while lounging.
---
Mombo Nursing Pillow Review
From the reputable Mombo brand, this nursing pillow is usually sold as nude, that is, without any aesthetic covers, just the pillow. The covers are sold separately, but it makes up for this in sheer width. A preferred option by some because of its width, the Mombo nursing pillow is ideal for nursing and lounging. It has two sides, one soft and the other, firm. These sides make it a sturdy option for feeding or cradling the baby and it also works well for seat training.
The Mombo nursing pillow has a special vibration feature, powered by a 1c battery (not included in the product package) that helps with aches and post-feeding burping. It also helps with tummy resting and general sitting. The nursing pillow is ideal for nursing mothers with babies from a month to a year old.
Features
The Mombo nursing pillow is designed with a Firm2Soft model.
It weighs 1 pound.
It has one firm side that can be used for lounging, while the soft side can be used for nursing.
It is great for caring and soothing babies.
The Mombo nursing pillow can be used as early as 0year of age and continued till your child is ready to train for seating.
It has a soft vibration feature which can be helpful for burping.
Pros
Bigger width than most nursing pillows.
Soft and firm comfort sides available alternatively.
Used for lounging and/ or nursing.
Cons
No slipcover and that means there will be extra costs.
Very difficult to remove stains.
It does not come with batteries.
Customer sentiments
According to the reviews left by customers, the Mumbo nursing pillow is very sturdy for use and works great for tailbone problems but the vibration feature isn't long-lasting.
---
FAQ
Is there an age (for baby) to start using nursing pillows?
No, it is up to you. You can start using a nursing pillow from the first time you breastfeed or bottle-feed your baby, or you may choose to wait until the baby is a year old. It all depends on your choice and discretion. There is no defined age range for your baby to be introduced to a nursing pillow but, if you plan to use the nursing pillow to practice sitting, you may want to start using it a lot earlier. This will help your baby get accustomed to the material and feeling.
Do nursing pillows have health benefits?
Yes, they do. Other than the aided feeding for your baby, nursing pillows also help to protect the neck, spine and lower back of the baby from getting sore. It also fosters quicker digestion when used to lounge after eating. Additionally, the surrounding comfort prevents children from falling over, thereby preventing any physical damage.
Can I use a nursing pillow as a training seat?
It is a possibility. If the nursing pillow is sturdy enough to be used as a floor seat, you can use it to prop your baby upright. However, because most of these pillows are not designed to be training seats, it is important to always keep an eye on your baby to make sure the pillow does not trip over. Also, a nursing pillow is not the ideal training seat for children over 12months old. If your child is a year old, then it is better to get a training seat.
---
Verdict
Nursing is such a major step for your child's development, and as such, it should be carried out with all the right measures. A nursing pillow is ideal for improving your child's feeding and postural development. The question then is, which nursing pillow is the best between the Boppy vs Mombo?
The Boppy Nursing Pillow is multi-functional for all early-stage activity; feeding, propping and lounging. It also helps with reflux and provides comfort for your baby. Its machine-washable feature makes it a great choice for most mothers as that saves time that would have otherwise been spent trying to get stains out. It also has a protective slipcover that can be zipped on or off, and this prevents wetness from getting into the pillow itself.
On the other end of the review, the Mombo Nursing Pillow provides two sides to either provide soft comfort for nursing or firm grip for lounging. Although it is sold as a nude pillow, several beautiful covers that can be bought in addition to the package. It also has a wider size which makes it a good option for moms or caretakers with bigger arms, allowing them to carefully tuck the baby while feeding or lounging.
After objectively reviewing these nursing pillows, the answer to the question in our title is clear. With its machine washable feature, and protective slipcover feature, there is no need for argument – The Boppy nursing pillow is the best!
(Visited 333 times, 1 visits today)