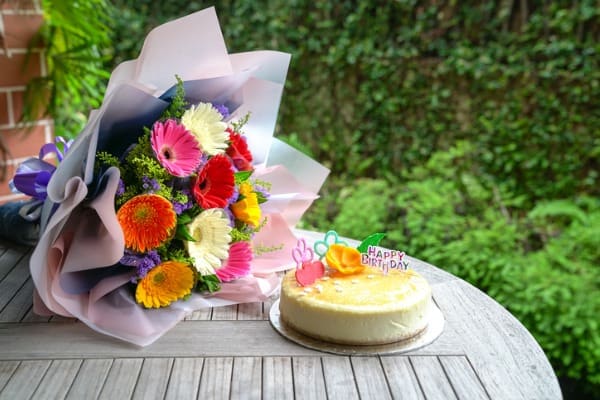 When choosing a birthday gift seems like a daunting task, there's one failproof option you can always go for: birthday flowers. Whatever the personality type, flowers are always well-loved and appreciated by many.
It also saves you the trouble of going through an entire day at the mall, looking for what to give, and only ending up later with something the recipient won't even like.
There are many ways to send birthday flowers and make it special. In going the extra mile, the recipient will feel your effort and recognize that you put some time to think about what you're giving.
This article gives you some of the best ways and tips in sending birthday flowers, so you can put a smile on your special someone's face on their special day.
1. Whenever Unsure, Stick With Roses
You can never go wrong with roses. Whatever the kind or color, roses always make for very beautiful floral arrangements.
If you want to go with other colors, however, be sure that you give this much thought and research. Different colors will have different meanings, and you wouldn't want to send the wrong message to the receiver.
For instance:
Red roses signify love, so they're great for your mom, wife, girlfriend, or a dear loved one
Pink roses, speak affection and care
White roses are a symbol of innocence
Rainbow roses speak joy, fun, and happiness
2. Scour For Online Florists
If you're giving these birthday flowers to someone who lives far away from you, the Internet is going to be your best friend.
There are many online florists now that accommodate online orders. You don't have to be hampered by distance. You've just got to take the time to really research it thoroughly. Give yourself time to prepare, and never make a rush order.
However, you've got to be very cautious if you intend on sending flowers overseas. Be sure that the website you're signing up for is trustworthy.
Take time to read through the reviews and check the feedback section.
3. Consider The Recipient's Favorite Flower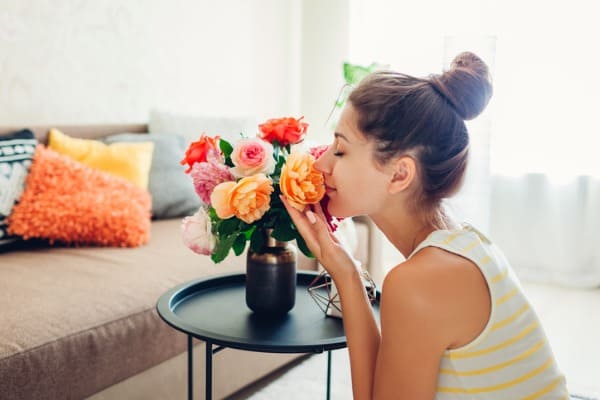 If you happen to know the recipient's favorite flower, then the task has become easier! Go ahead and give them what they love.
This is their special day. If you're going to give them flowers, then might as well go all out in choosing the one they'll surely love.
4. Don't Be Afraid To Mix-And-Match
Most of the common bouquets stick with just one type of flower but you can definitely create beautiful and unique arrangements. This means putting different kinds of flowers in one bouquet.
You can even go for different colors, or go for different hues but in the same shade.
Some of the best flowers to include in your bouquet are:
Tulips. This is one of the classiest and most elegant flowers you can give. There are so many colors you can opt for. You can start with softer tones in white, pink, and purple flowers. If you wish to have more color, there are also tulips in yellow, orange, and red.
Gerberas. These come in bright colors so, it's a great way to put a smile on someone's face on their birthday.
Orchids. These aren't very common to give on a birthday, so it's a pleasant surprise! When cared for properly, these orchids can last for weeks or even months.
5. Take Note Of The Birthday Flower
Did you know that there's a specific flower for each birthday month? If these are available at the flower shop near you, then you can also take that route.
For example, carnations are for celebrants in January, daisies for April birthdays, and lilies for those with are born in May.
6. Be Particular About The Packaging
Beautiful flowers are already a gift in itself but if you can take it one step further by being particular about the packaging, then do so.
This is the perfect icing on the cake, that'll make your birthday flower surprise even more memorable. You don't have to stick with the traditional bouquet.
Here are some of the best options for packaging:
Flowers in a square or circular box
Luxury arrangement in a glass vase
Cute birthday cake or cupcake with the flowers
Conclusion
There are a number of things that can be done to make your birthday flowers more special and more memorable.
Flowers can be bought in a lot of different arrangements and can be purchased online or at local florists who can make the arrangements for you. These tips can help you navigate through the wide range of options that'll be presented to you.
That way, you're giving nothing less than the best floral arrangements for your special someone's birthday.
(Visited 104 times, 1 visits today)