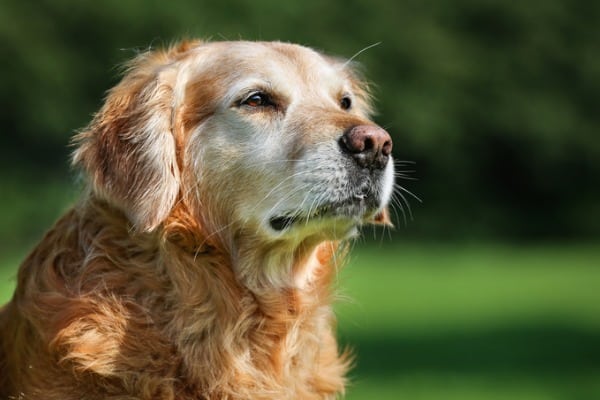 Many people considering adopting a dog automatically choose younger dogs or puppies. Older dogs can be just as loving and enriching to your life, and you can adopt with the knowledge that you are giving a dog a home that is desperately needed.
You may even save an older dog's life by adopting him.
Senior dogs are just as loyal and good natured as younger dogs, and they are far more likely to be calmer and more relaxed. This is excellent for a first dog or if you have a busy lifestyle.
Read on for some of the most rewarding reasons to adopt a senior dog.
Give A Dog A Happy Home In His Golden Years
Pet shelters are often full of older dogs as people tend to opt for younger dogs or puppies. You could save a dog from living out his life in an impersonal shelter and give him the love and attention he deserves.
All dogs deserve to live a full, long life. With the right care and attention, a senior dog could be with you for the long haul and bring many years of companionship and joy to your life.
Often older dogs end up in pet shelters because their owners have passed away or are unable to care for them anymore. This can be a heart-wrenching decision for any owner and dog.
Adopting a senior dog means that they will have a happy end to their story.
Caring For Your Senior Dog Is Easier Than You Might Think
If you've decided to adopt a senior dog, there are a few things you need to know about caring for your new furry friend. Proper care will ensure that he lives out the rest of his life happy and healthy in your home.
Monitoring your senior dog's health is critical to ensuring that he spends his older years happy and mobile. Exercise is essential but should be gentler and tailored to your dog's mobility and energy levels.
You should give your senior dog the best quality dog food, tailored specifically to his age. There are some fantastic senior dog food options out there to choose from for your new pet.
Bella & Duke is a great natural dog food company that makes tailored dog food recommendation based on your dog's breed, age and weight. You can learn more here if that sounds perfect for you and your dog.
A Senior Dog Will Be Calmer
Senior dogs are great for families with small children where adding a puppy to the mix may add a little too much chaos to the house.
They can be a great addition to the family and to help teach your kids about the responsibilities of caring for another living thing. You should always check with the shelter that any dog you are considering adopting is good with children and other pets.
An older dog will also require less of your time for walks and exercise. This can be great for busy people who don't have the time to dedicate to a puppy or younger dog.
While older dogs still require routine and regular walks, these won't need to be as intensive as a puppy would require.
Senior Dogs Are Often Trained
This can be a major advantage of adopting a senior dog. Senior dogs are usually fully house trained and often are far easier to handle than a younger dog. This can also make them an excellent choice for a first dog.
Senior dogs will also know all about walks and playing, so you won't have to do a lot of the hard work that comes with raising a puppy. They will often have a few basic commands like 'sit', 'stay' and 'down' which can come in handy.
Even if your senior dog isn't trained to a high level, older dogs are very easy to train. The old saying that you can't teach old dogs new tricks couldn't be more wrong in reality.
Senior dogs are often easier to train due to their calmer natures.
You Will Know More About Your Dog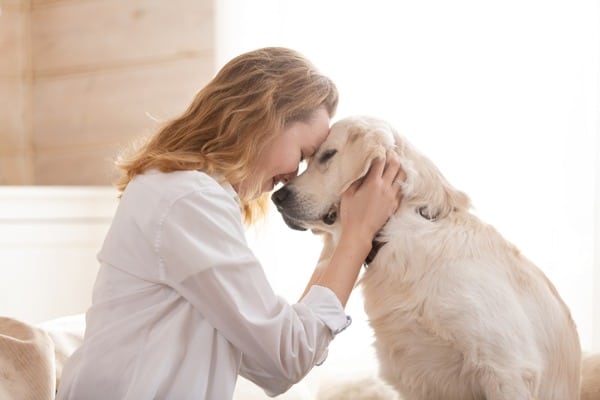 A fully grown dog will give you no surprises. When adopting younger dogs or puppies, you can end up with a bit of a shock if the puppy grows up to be a bigger dog than you were expecting.
Adopting a senior dog means that you know exactly what kind of dog you are getting.
You will also have more of an idea of the temperament of your dog. The shelter you adopt from will be able to tell you his history and whether he is good with other pets and children.
Shelters usually keep a detailed record of previous owners and living arrangements so you can be sure that your senior dog will be a good fit for you and your family.
(Visited 42 times, 1 visits today)