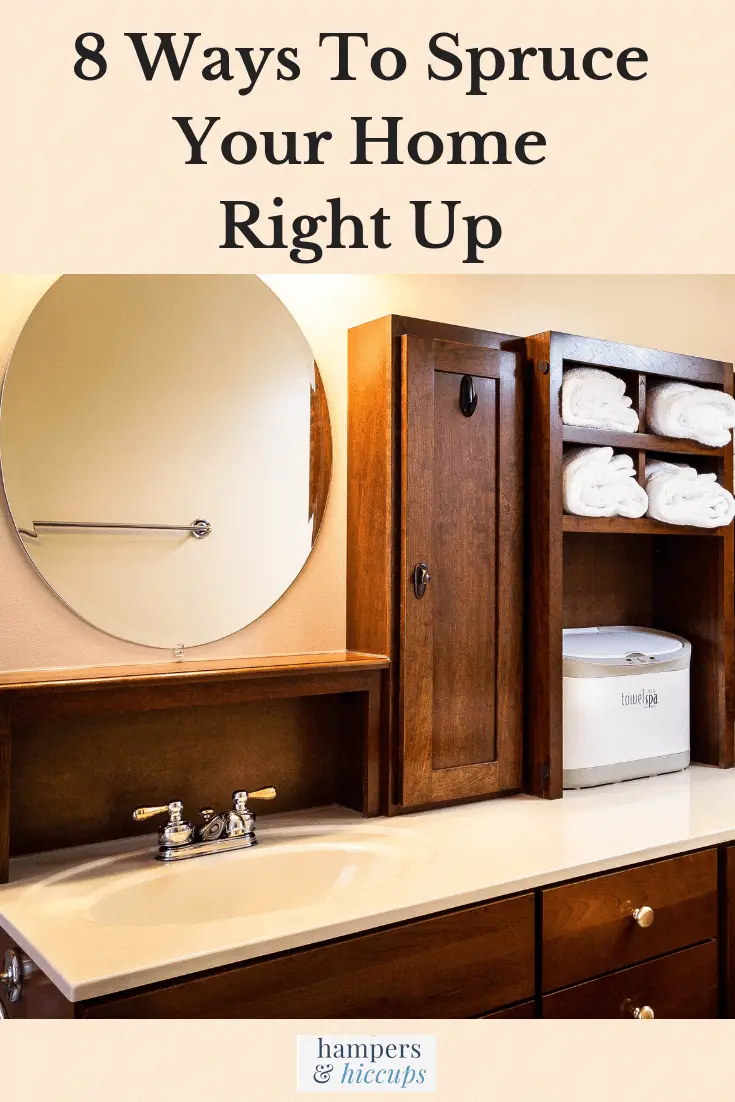 It doesn't matter whether you are selling your house or you want to just spruce it up for yourself, there are plenty of things that you could be doing to make your home a space of absolute beauty. The thing is, being stuck on a budget can make renovations a lot harder to get through. You have to put in the time and get your hands dirty if you want to upgrade the house that you live in. There are some DIY projects that you can do to spruce your home right up to make it be a bit of a haven. With that in mind, here are eight of the best tips for sprucing your home right up on your own.
8 Ways To Spruce Your Home Right Up
Home Vinyl
A lot of people choose vinyl siding on their home because it keeps it looking updated for many years. However, it does have an awful habit of looking dank and dingy after a while. The good news is that you don't have to take a pressure washer to the side of your house, nor do you have to hire in the professionals to clear your house for you. Save yourself some of your budget and invest in a little elbow grease. Long handled scrubbing brushes and hot water are all that you need to get your house vinyl looking good as new again. Wait until the weather is dry and tackle the house all the way around. Pressure washers are powerful enough to damage the vinyl siding on your home, which means that you can end up with cracked vinyl and a leak when it rains.
Make An Entrance
Repainting the front door is one of the top DIY jobs that you could do to make your home look great. Choose a bold colour that'll make your house stand out from the street, as it'll give the door a bit of a spotlight compared to the older colours of before. Change the numbers on the door and your mailbox to match your new front door, and you'll truly have made an entrance. While you're updating the house numbers and mailbox, you could also clean the outdoor light shades and replace the lightbulbs with them, too.
Clever Wallpaper Tricks
Wallpaper is a word that makes most people balk: it's a long job to do in the home and it's tricky without bringing in the help. However, with removable wallpaper, you could update your rooms as many times as you like when the wallpaper is replaceable. It's stylish, affordable and doesn't take much cash to repaper the entire house should you choose to. If you want to do something amazing with wallpaper, cut it into strips and stick it to the front of your stairs. Not only can you give the stairs an update, you can match them to the feature walls to your home.
Use Paint.
If wallpaper isn't your thing, updating your walls with paint is a cheap alternative. It's so very easy to paint a room yourself and DIY videos like these can really help you to learn the right techniques. Preparation and cleanup are easy to do, too, and you can use reusable drop cloths and rollers to make the job much easier. You can also buy paint that is all-in-one to reduce your paint time.
Service The HVAC
Updating your home includes updating the air conditioning unit. This one isn't a DIY option you can do for yourself, and hiring a company that offers quality HVAC services is important to ensure that your home is up to scratch for the season. If you're updating everything in the home then you should consider updating your HVAC for a new model, too.
Add New Backsplash
If you don't want to strip back the kitchen in its entirety, give the walls and lights an update. The backsplash being brand new can give you the perspective of a renovation that is much bigger than the one you were planning. It's affordable and easy to install on your own, too, which means you can do it at any time. Peel and stick tiles can be done very simply without expensive tools that require you to rip half the walls off.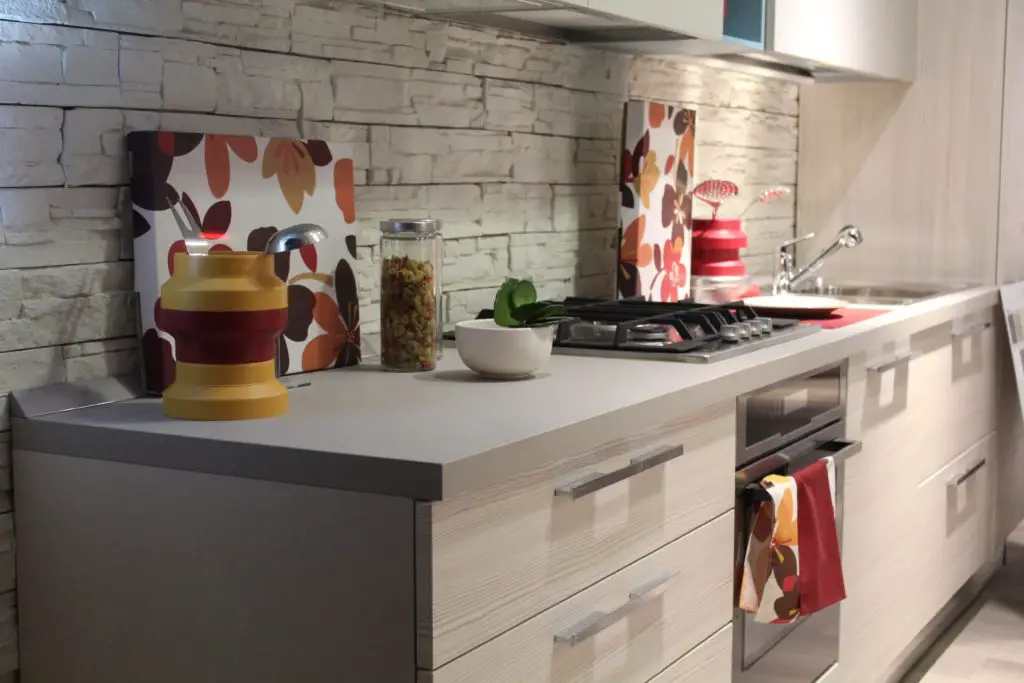 Update The Cabinets
The kitchen doesn't necessarily need a full renovation to look good, especially when you could just add stick-on vinyl. You may not need to paint the entire kitchen cabinetry, especially if you haven't got the time. You could even make a huge change simply by switching out the wood for a glass front. You will put your crockery and your food on display and it can change the way that the whole kitchen looks.
Change The Bathroom Fittings
Replacing the hardware in the baths and sinks as well as the handles on the bathroom cabinet doors can literally transform the room without even trying – learn more. A lick of paint and even a new shower head can make the bathroom look updated. You can change a shower door and divider for a frosted or tempered glass look, making the entire bathroom look different to anything before. It'll also look great to your guests in the home. A bathroom may be a small room, but it doesn't mean that you can't make it look beautiful as well as functional. A replacement shower can also update the be something that you can do for hundreds instead of thousands!
Fixing up your home could be one of the best things that you do this side of Christmas, and it's something that could be easy to manage on your own. Your house is supposed to be a place that you feel proud of and you can make that happen. Put a plan together and make sure that you follow it step by step – but stick to your budget; it's too easy to blow the budget when you are renovating your house!
(Visited 51 times, 1 visits today)