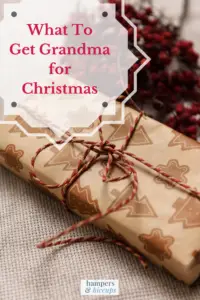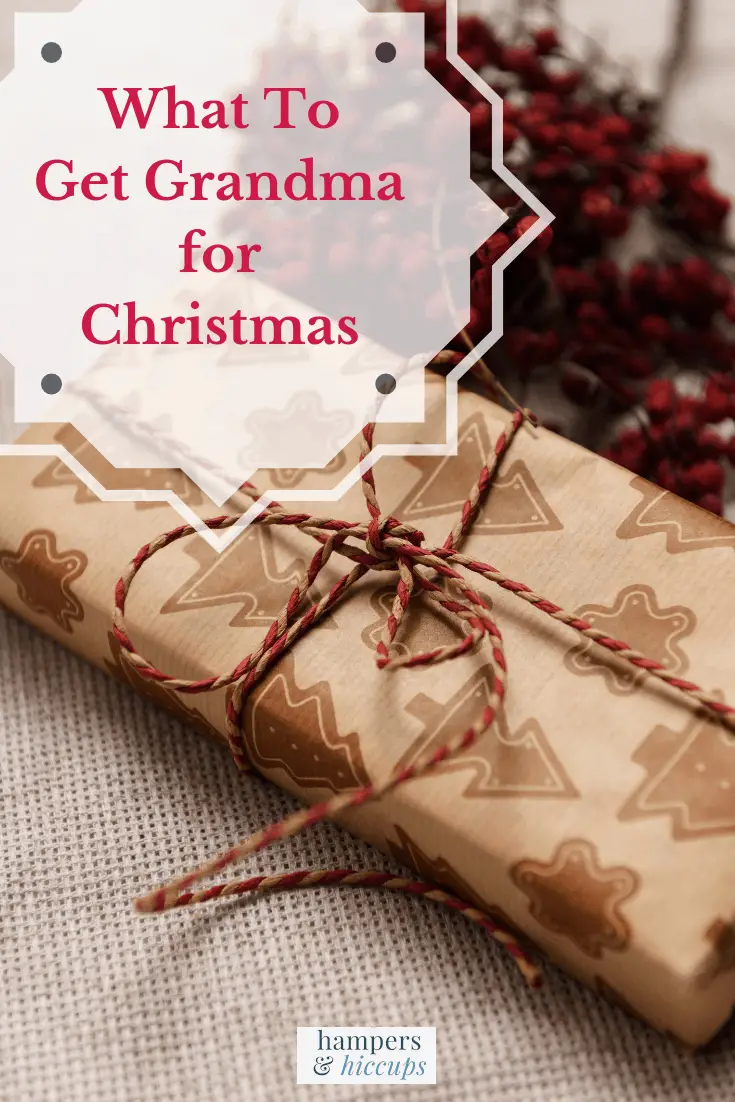 Have you been searching for the perfect gift for your Grandmother? Here is a list of what to get Grandma for Christmas this year.
What To Get Grandma For Christmas
This was one item that my Grandma even took to the nursing home. She had two identical boards hanging to her right that she could see from bed with current school photos of grandchildren and great-grandchildren and Christmas family photos of her children and their families.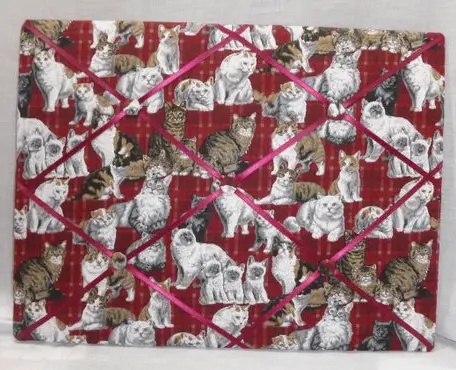 I think this is adorable for a Grandma that is always talking about how "forgetful" she is.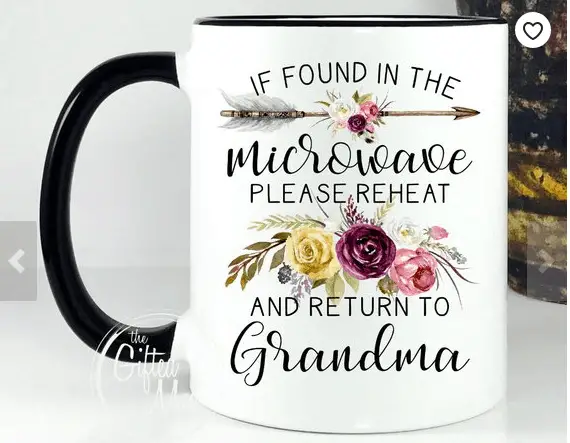 A Grandma makes me think of comfort. Comfort makes me think of squeezing a pillow. I like this monogrammed throw pillow.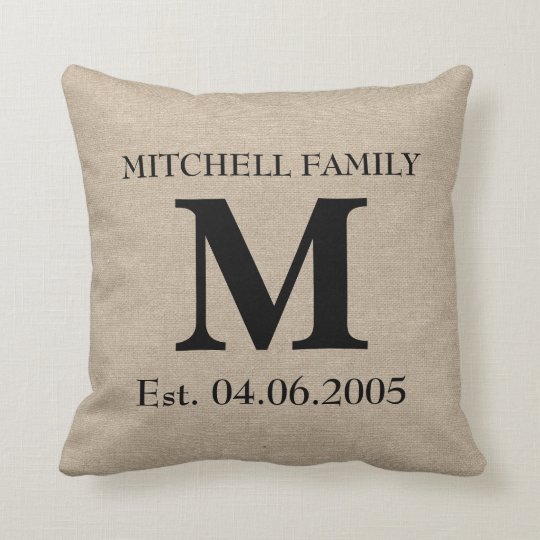 This is a perfect gift to Grandma from a Grandchild. Especially if you often find them in the kitchen together baking!
This is a great gift to give Grandma every year that she has a new Grandchild so she can remember how many Grandchildren she had that year.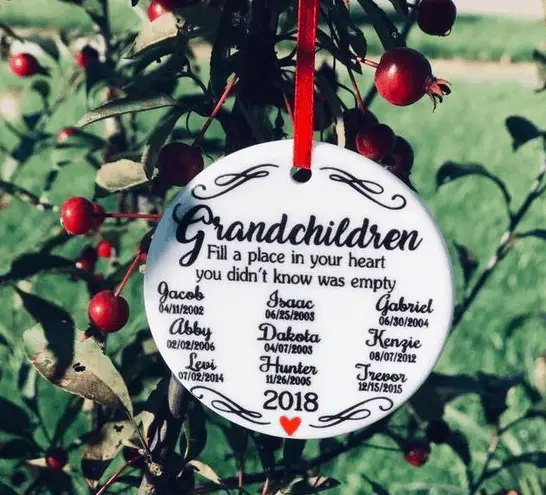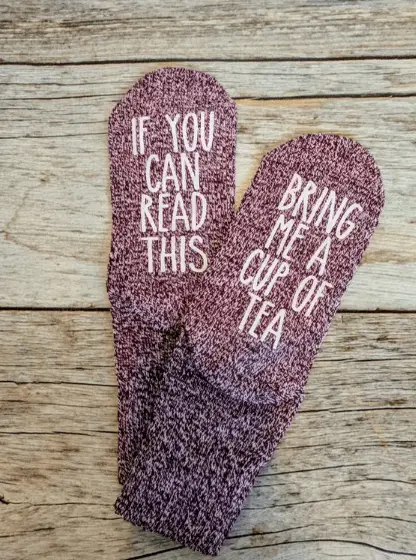 These lounge socks are a polyester/ spandex blend and fit shoe sizes 4-9.  Just perfect for curling up on the couch with a hot cup of tea!  You can customize your own saying or they could also say…
If you can read this… bring me my book
If you can read this… bring me a cup of coffee
Those welcome mats get worn out after a while, is it time for a new one? She can let the world know she is a proud Grandma right from her front door!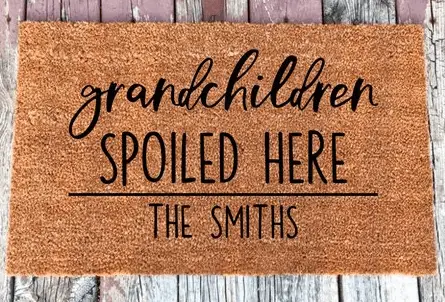 This is an awesome and long-lasting gift to help Grandma carry her Bible to church or Bible Study. The Bible verse and personalization can be changed as desired.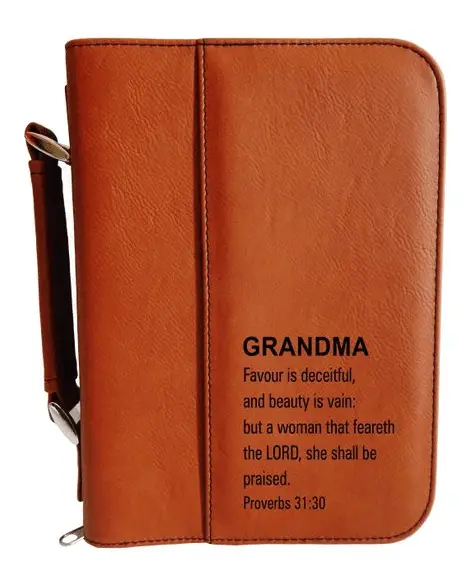 Grandmas love to get a package in the mail just as much as the Grandkids! Here is a way to "spoil her back" every month and let her know you are thinking of her.
Tea Subscription – Get Fresh 5 Loose Leaf Teas Every Month – Teabox
Other Themed Subscriptions
For the Grandma who likes to knit or crochet…

Darn Good Yarn of the Month
from: Darn Good Yarn
For the Grandma who like to sew…

Darn Good Fabric of the Month
from: Darn Good Yarn
For the Grandma who enjoys jewelry making…

Darn Good Beads of the Month
from: Darn Good Yarn
I hope you were able to get an idea or two from this post on what to get Grandma for Christmas. Merry Christmas to you and your family!
This article was submitted by Amy Marohl, a large family homeschooling mom, Etsy shop owner and blogger at neededinthehome.com.
(Visited 544 times, 1 visits today)