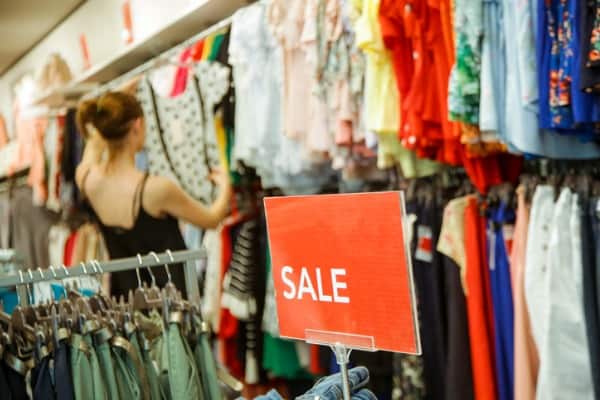 Many people are after brands. For them, it makes them feel more socially accepted. Thus, buying second-hand items are often looked down on. But thrifting has far more benefits than purchasing brand new branded items.
There's a lot of misconceptions about thrifting. But there are far more reasons why you need to give it a try. If you're still undecided whether you should give thrifting a shot or not, here are some things you need to know to shed light on the myths surrounding it.
It's Good for the Environment
The amount of clothing that is produced through manufacturing strains the environment. This is because the production of raw materials requires a huge amount of water and chemicals, including pesticides. Fortunately, with thrifting, you're able to help reduce this. Because you're not purchasing brand-new clothing, you're decreasing the demand for manufacturing such materials that are taxing to the environment.
As a result, you're able to lessen the pollution from the chemicals used. You're also able to reduce the water consumption in producing the raw materials needed for brand-new clothing. Most of all, you're helping with reducing waste.
It Saves You Money
One of the best things about thrifting is that you'll not only help save the environment. You'll also be able to save more money too.
A jacket from H & M, for instance, costs almost $18. But with that amount, you can already purchase about 10 jackets from a thrift store. And the quality is usually the same as a brand-new jacket or even better. There's nothing more rewarding than scoring a good secondhand item at a lower price than its original cost.
It's Good for the Community
There are thrift shops that sell secondhand items for business. But there are also others who help the community. That said, another good thing about thrifting is that you can also get to give back to the community.
A lot of thrift shops serve charitable causes too. Some even help with funding missions, feeding programs, etc. There are also those who give the proceeds back to orphanages and other charitable organizations.
With thrifting, you'll not only find hidden gems for you. You'll also be able to help others.
You'll Find Unique and Trendy Items
We all want to be unique. That's why many people put so much effort into their outfits to stand out. If you're one of those who are looking for some unique clothes, the thrift shop is the best place to be.
One of the top misconceptions about thrifting is that the items are already outdated. True enough, some items may be there because their previous owners think they were already outdated. But let's not forget that fashion trends have a cycle. What's already outdated in the early 2000s may trend today. Thrifting lets you find unique items too. Experts from wholepeople.com/best-online-thrift-stores/ say that this is also where you can find items that are no longer available in shops today. So if you're after unique clothes, thrift shops are worth considering.
They are Cleaned
Another misconception about thrifted items is that they're dirty. Some even say you'll get scabies or other skin issues when you wear something thrifted.
Apparently, most shops follow protocols to make sure that the items are cleaned before they're displayed. The musty smell isn't always caused by bacteria lingering on the clothes. Usually, it's just caused by the fabric that retains odors even after being washed.
If you want to be sure that the clothes are clean before wearing it and to get rid of that musty attic smell, it's ideal to machine or hand wash the clothes instead of dry cleaning. This helps get rid of odors caused by sweat and other body soils. Also, make sure to use detergents that are made to combat odors.
But sometimes, it's really hard to get rid of that thrifted smell. If you weren't able to get rid of it on the first wash, a second wash may help. There are also other solutions and hacks online. Some say that using baking soda can help remove the musty smell. White vinegar can help too. You can also use hot water or dry the clothes in the highest heat possible.
They aren't Worn Out
Thrifted clothes and other items often get side-eyes too because of the misconception that they are all worn out. True enough, some clothes have loose buttons, worn-out threads, etc. But shops usually repair them first before they're put on sale. If clothes are stained, or they have irreparable damage, shops usually don't sell them anymore.
Thrift shops are trying to make money. So when they do get damaged items that aren't repairable anymore, they just sell them in bulk to buyers who will cut and repurpose them. Some cut them into rags, or fibers to make paper products.
You'll Find Treasures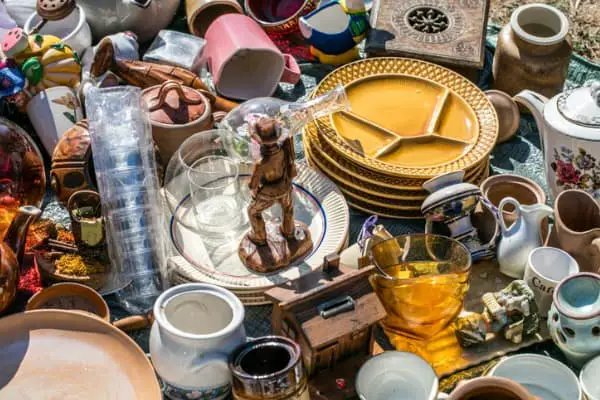 The best thing about thrifting is that you can purchase items at a lower cost. Some even find treasures that you can sell for a huge profit. You can also find luxury items at a lower price.
Clothes are Broken In
There are many reasons why these items fell into a thrift shop. One of the common reasons is that it doesn't fit its initial owner anymore, which is one of the perks of thrifting.
Sure you don't want clothes that have already stretched out. But most of the time, it can be an advantage too. Thrifted items are already prewashed and preshrunk. Thus, if you find an item that fits you, you don't have to fret much about losing that fit when you wash it.
If you're purchasing a pair of shoes, for instance, you're sure that it has been broken in too. You don't have to worry about blisters.
There are a lot of myths and rumors about thrifting. Hence, many often don't even give it a chance, and are usually looked down on. But thrifting has far more benefits for you, your local community, and the environment than purchasing brand-new clothes, which makes it worth giving a try.
(Visited 4 times, 1 visits today)