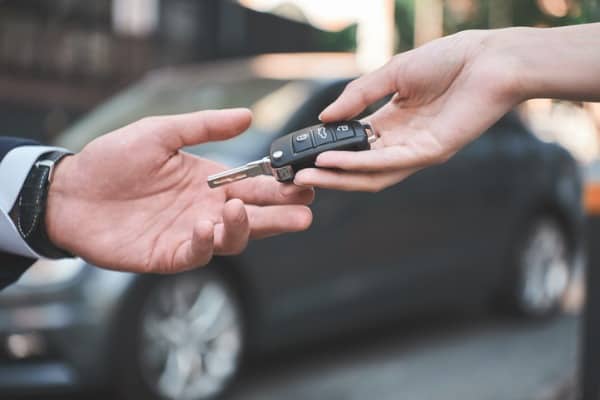 People sell their cars for a host of different reasons. It could be that they urgently need the money or are reducing from two-vehicle ownership.
They may need a larger car that can accommodate children, or be buying the sports car they always dreamed of. Selling a car can be confusing and difficult for the inexperienced.
People may not know how much to ask for, or what they need to do next. They may feel vulnerable to someone else exploiting them. This article has been written to help you know what to consider when preparing to sell your car.
There Are Different Ways To Sell
If someone wants the easiest option they may sell their car to a dealership.
Sorting the paperwork would be easier, but you would be likely to receive less money. Some people can trade in their old car for a new one. Others may sell their car privately to maximize the selling price. It's also possible to sell cars online. When it comes to selling your vehicle over the internet it can be possible to post listings for free. You may also be able to accept, reject or make counteroffers using the internet.
Dates and times can be agreed upon online for any inspections or test drives. If the sale is agreed upon, it is often possible to complete the sales paperwork and make a payment over the internet as well.
If posting details of your vehicle online, use a high-quality photo that makes your car look at its best.
Provide the key information, including age, mileage, and servicing. There's no point in being dishonest as it will waste both your time and any potential customers.
Your Car Needs To Look Its Best
As with dating, first impressions are hugely important. This applies to the advert photos, car inspections, and test drives.
If someone sees a vehicle that is grubby on the outside and full of junk on the inside, they will assume it has been poorly maintained on all fronts. Particular attention should be given to the most visible parts of the car.
Have the car externals washed and polished, because the bodywork and windows need to look as good as they can? Either clean the inside of the car yourself or have it professionally valeted. Remove every piece of rubbish and clutter, and ensure the seats are clean.
Your Car Needs To Be Fully Stocked
You may need to top up the engine oil, coolant, or brake fluid. Make sure all the accessories are present, including any locking wheel nuts, leads, adaptors, and plugs.
If there is a spare wheel make sure this is in the boot and ready for use, alongside any associated tools. There may be car bulbs that are not working. Have these replaced before anyone inspects the car?
If the wiper blades have become perished, have them replaced. If you have a test drive in the rain it could affect visibility unless you do so.
It's amazing how something as simple as an air freshener can make a difference too: It's infinitely better to smell flowers than damp or dirt!
Collate All The Necessary Documents
They should include a title transfer application and the most significant invoices and receipts. Dealers frequently issue work summaries, which provide excellent confirmation of the maintenance that has been done. Proof of title to the vehicle should obviously be present. If it is missing, contact the local DMV. Vehicle history reports can be highly valuable, as well as the original bill of sale and odometer certification. If you still owe finance on the car you are selling, find out how much money is needed to pay off the loan.
Discover The Best Price To Ask
If you're not in a hurry you could request the top end price for your car and see what happens; then you could reduce it if required.
The best course of action is to go online and look for similar models on sale. You will need to combine the factors of age and mileage to reach the most accurate price.
Some people also discover the market value of their car by asking a mechanic or car dealer. Before you begin dealing with potential buyers, be sure in your mind what is the lowest price you will accept.
Don't be swayed by aggressive people who complain they've traveled a long way, or by 'nice' people who offer low sums. Just because someone has viewed or driven your car, it doesn't mean you have to accept their offer.
If you feel really vulnerable at such times, have someone more experienced with you.
Remove Your Identity From The Car
This doesn't just apply to old paperwork or bills. If you have a built-in navigation system it could be retaining your address as well as those of your friends. Fortunately, this can usually be removed with a single button. It may be that you subscribe to something related to the car. Once again, have this canceled as it will no longer be required.
Take The Car To The Garage
This would be so that a mechanic can inspect the vehicle. If anything needs fixing, weigh up whether it is worth you having this done or not.
It can be cheap to have minor scratches fixed, and this will make the car look better.
If the chips or scratches are really minor, however, you may even be able to fix these yourself using touch up paint.
If any tires are worn, it will enhance the car's appearance to have these replaced.
Floor mats are pretty inexpensive but can make car interiors look brighter and cleaner.
The real value in going to the garage is that they will document any work they have done.
Potential buyers will be looking for such things to provide them with peace of mind.
When someone has taken all these steps they will be best placed to receive a good price for their vehicle.
Hopefully, a fair deal will have been struck and the new owner will achieve many happy years using your old car.
(Visited 5 times, 1 visits today)