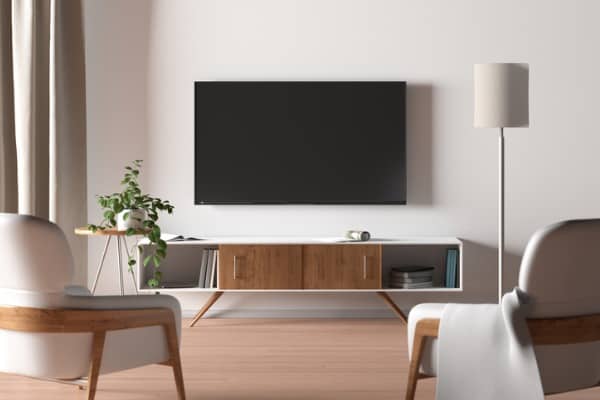 Why buy a race car if you are not going to race? Why buy an expensive suit if you are not going to show it off?
When you spend money to acquire the best, the best experience is what you deserve. So, I ask, why buy a smart television if all you want to do is watch tv?
Smart televisions are not just televisions; they incorporate your phone, laptop, and home cinema all wrapped up in one. It is the promise of all-around 24hours entertainment for you and your family.
It possesses an operating system/ platform that allows you access to online network-based media and content.
Having a smart television and not knowing how to make the most of it is frustrating. Let me tell you how to get the most out of smart tv.
Smart Television Set-Up
It is best to understand the functions of your smart tv, and how they are set-up. It is advisable to seek the help of certified and trained professionals. Smart televisions have numerous features to enjoy.
To get the best, you would need to get the set-up right. The set-up determines the signal, picture, and audio quality. The professionals at Freesat warn against the effect of harsh climate on aerial connections on their website. Remedies are offered on this website, to the issues that may arise. Most signal set-ups require aerial connections, and weather can be a militating factor against a good signal. To get the best out of smart television, get certified hands to do the job and get it right the first time.
Streaming Function
The smart television is programmed to connect directly to the internet like your computer.
It allows you to connect live feeds and watch events online from your television screen.
Televisions used to require antennas or cables to connect to stations.
But the smart tv makes use of whatever internet connection available and opens you up to a new world of entertainment.
You can stream videos on Netflix, play games, and access your social media accounts on your television. Visit Netflix statistics 2022 to learn more.
Smart televisions use a system called the DLNA, which allows you to stream media from your phone or laptop directly onto your television. DLNA stands for Digital Living Network Alliance.
Alternative Computer Monitor
It can serve as your alternative monitor for your computer system at home. It gives a broader display, better viewing quality, and less light ray contact for your eyes.
Smart televisions like modern-day computers can mirror your screen so you can do your work with two monitors. The audio-visual production is excellent and thus can be used for presentations and lectures.
It is advisable to see the manual of your smart television, so you can activate the features you desire.
Connectivity to Multiple devices
The smart television is not limited in its ability to connect to other computer hardware like the universal serial bus (USB), High-definition multimedia interface (HDMI), or the video graphics array cable.
The smart television can connect with data from all sources through these cables and deliver the best viewing experience.
These ports usually are located at the back of the television. All information on these devices can be accessed and viewed on the television screen.
These include documents, spreadsheets, power-point presentations, photos, and videos.
These televisions also have an inbuilt resistance to viruses from these devices.
If the file is seeming dangerous to the system, the processor automatically refuses to access such a document. It secures the television's processor from damage. For the game lovers, you are about to enter new game heaven. The smart television can connect to your game console and give you the best audio-visual output.
Inbuilt Memory
The smart now comes with its inbuilt memory. It allows you to store information like media files and documents on your television.
This feature also allows you to record live events to watch later.
These recorded contents are saved and stored in the memory of the smart television. They can be accessed when needed.
This feature makes sure you do not miss out on your favorite television shows or programs even when you are away.
Not only can it record live events, but it also can be programmed to record events that haven't even begun.
So once these events start, your smart television automatically begins to record. Isn't it amazing that you don't have to miss a thing anymore?
Access to Numerous applications
The smart television works like your computer screen and allows you to enjoy your favorite applications and online television channels.
Some of these include YouTube, Prime Video, Amazon television, TSN extra, Netflix, Facebook, WhatsApp, etc.
These applications create a memorable experience using your smart tv. The tv is poised to deliver video quality at its optimum.
Intriguing Smart Features
Smart televisions possess a range of new and amazing features.
Voice control feature
On smart TVs, you can activate the voice control feature like you can on your phone.
Software Friendly
Smart televisions can align with certain software features. Such software would serve as an alternative remote control for your television if your remote got missing or faulty.
Auto-Control Set-Up
You can program your television to go off and come on when you desire. You can do this by setting the time control on your tv set.
It also has enhanced audio features like pop, dynamic, rock, etc. They help create whatever atmosphere you desire.
Thus, every song or music video you play is an experience. The audio production can deliver a mimicked cinema audio quality.
With this, you can turn your home into the perfect cinema without leaving your sofa.
Led Chip Backlight
Led chips are light-emitting devices. Smart TVs use led chips for their back lightings. So, you can eliminate the fear of your television blowing up due to surges in current. These Led chips are low power consumers and thus save you cost on your electricity bill.
Led chips produce rays that are less harmful to the eyes than regular television. They give off the best light production.
Amazing physical features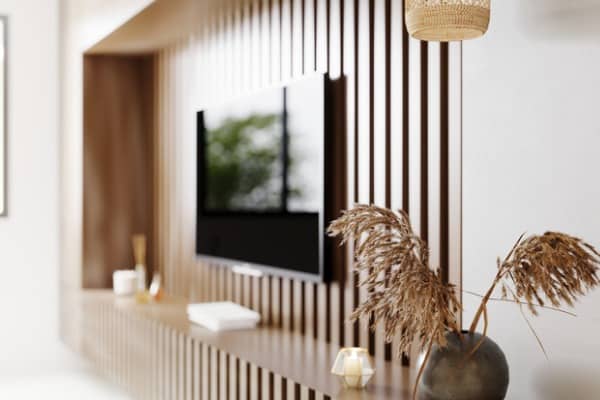 Smart televisions have a flat back and take up less space in your living room. Their structure makes it easy to move around the home.
They have broad wide screens that make viewing a delight. They come with stands that make it possible to set them up at any place and at any time.
Smart televisions have restored fun to homes and have become a crucial part of every home furniture.
(Visited 32 times, 1 visits today)