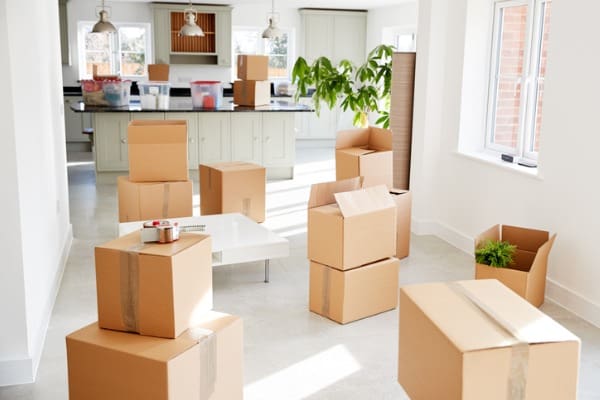 The idea of moving to a new place can be both overwhelming and stressful. You're overwhelmed with so many things on your plate and it's baffling which one you should prioritize especially if you don't plan ahead.
It's stressful moving to a new place is not just about packing and unpacking your stuff.
It's also about organizing everything, including the moving cost, researching a reliable moving company, and other things after relocating.
The huge challenge happens after moving to a new home.
Getting yourself familiarized with the new house, its functions, and setting priorities for projects are only a few important responsibilities as homeowners. It's better to act on it right before it takes its toll.
Before you acclimatize with the new environment, there are some basic preparations to consider to avoid the hassle of figuring out the solution when issues arise.
Here are a few helpful tips you should know before you relocate to a new place.
Check the Reputation of the Moving Company
You always want to make sure that your precious belongings are safe and secure. Entrusting your things to movers is crucial, especially if you have huge and heavy pieces of furniture.
Moving and lifting sensitive pieces like piano requires professional movers. As such, there are experienced contractors from North Carolina who can transport these items without damaging them.
Some trained movers in Raleigh have proven themselves in this matter. They possess years of experience and quality equipment to perform these jobs.
Spend time researching for legitimate moving companies in the area. Aside from legitimacy, make a price comparison.
Check the trust rating, flexibility, safety, professionalism, and efficiency. Online reviews can help and look for movers with a four-star rating.
Do a Home Inspection
As a homeowner, one of your major tasks is to do a home inspection. Before unloading your boxes from the moving truck and unpack them make sure you did a complete walkthrough while the house is empty.
You need to take a look around to make sure that the previous house owner complied with all the requested and agreed repairs.
Most importantly, the switches, outlets, and fixtures are in working order. Similarly, check if all the doors and windows are properly working.
A walkthrough will also help you settle issues with the previous owner, especially if the problems go against the sales contract.
Utilities Should be Set Up
Before you accomplish everything make sure that the area is not restricted to any internet or cable provider.
Otherwise, you need to seek recommendations from neighbors, co-workers, or review sites like Yelp. You can weigh which provider has the best service based on other people's experience as subscribers.
Likewise, other utilities like water, gas, electricity, phone are set up and ready to go before your moving day.
If you fail to arrange these essential services before relocating it will be an exasperating experience to deal with.
Also, to ensure that your house is set up for garbage pickup then include in your plan calling the local waste management facility.
Practice Your Commute and Road Familiarization
It is extremely helpful to make a dry run test or drive around the area to familiarize yourself with the roads and streets.
If you plan to commute this practice will help you learn the transportation system.
If you're a car owner, this will give you an idea of how long it takes to get to work every morning.
This will prevent you from running late to work on your first day. If you think this isn't applicable, might as well download driving and commuting apps.
Update Your Locks and Duplicate Your Keys
Once the house has been inspected and utilities have been set up, it's time to secure your home. This means you have to change your locks and have your keys duplicated.
You never know who might have the keys to your home. So, it's better to be safe than sorry! Schedule a locksmith to go to your place.
If possible, have three sets of keys. Make sure you and your family are the only ones who have access to your new property.
Double-check not only doors but also windows to ensure they are securely closed.
You might want to consider installing other devices like smoke detectors or a burglar alarm. A functional fire extinguisher is also necessary.
It can be an extra expense that will eventually give you peace of mind.
Clean and Locate The Fuse Box and Water Valve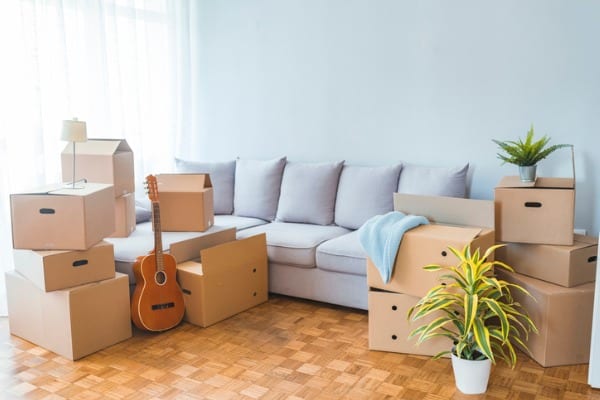 Make sure to identify the location of the circuit breaker box and main water valve so you won't end up looking for them in case of power and water issues.
Once you identify the circuit breaker box, it's wise to place a corresponding label on each circuit breaker. Similarly, check if the water stop valve is working properly.
Undoubtedly, after unpacking you'll see annoying dust, dirt, and a pile of garbage. Do a thorough cleaning.
Before you welcome your guests, the entire house has to be dust-free, well-polished, and shiny.
If you do not have much energy to do so hire a house cleaner to give your house a fresher look.
Change Your Address
Before your moving day, notify the post office of your change of address, or register your current address online.
Also, do not forget to inform your friends, other family members, banks, insurance companies, subscription services, and other specific institutions of your new postal address.
You can use social media to inform everyone else that you moved to a different address. Voter's registration information should be updated as well.
Connect With Your neighbors
Moving to a new and unfamiliar place is like an adventure. Unless you made thorough research beforehand, the entire experience is exciting and unpredictable.
But before you explore the city, discover your neighborhood first. It's worth a shot to be friendly to the folks next door.
Introducing yourself will give a positive impression on your neighbors. Start connecting with people in your community as they can be of great help if you need anything.
If you're planning a small celebration, invite and welcome your neighbors.
Moving to a new place is not only stressful but also time-consuming especially if you don't plan ahead. There are so many factors to consider.
Good thing experts and experienced people shared helpful tips on how to prepare before moving to a new place.
There is a long checklist but we need to focus on the basic and most important ones.
(Visited 24 times, 1 visits today)