Music is an inseparable part of our life, and sooner or later even people who usually would listen to music only when someone else has it on, realize that life is far better and happier with these captivating melodies.
Today we don't have a shortage of talented artists that compete for our love and top charts, new hits are released on a daily basis, delivering beautiful vibes right at your fingertips.
While YouTube is the first place that crosses your mind when you feel like checking out the latest song or relishing a special part of your favorite live concert, the truth is, more and more music fans are getting frustrated with endless annoying pre-rolls and often the questionable quality of streaming.
If you are one of those who are pretty tired of being dependent on the stability and speed of internet connection and looking for a viable way to enjoy smash hits offline, read our comprehensive guide on how to listen to all of your favorite tracks anytime and anywhere – without internet.
Why Avoid iOS and Android Apps
Nowadays, consumers can take advantage of a healthy bunch of digital music services that let you access thousands of songs. The great bulk of them claim you can enjoy great amusement for free, we do not want to cite the names as we're pretty sure you know who they are.
Well, if you have tried at least one of these services, then you are well aware of the fact that "free" service does exist but it hardly can meet the needs of even not a very demanding user.
Weak quality of sound, lengthy advertisements, a myriad of limitations, and often inability to access lyrical features. Plus, such services are often available in a small selection of countries only.
Let's face it, not Google Play nor the Apple Store are good destinations to shop for services that can let you download videos or music. Why? Simply because they would never allow an app that can be used for downloading copyright-protected video or audio.
That is why no app you will ever find there can provide you with a worthy offline experience.
Just a heads up, be careful with any app that asks you to disable certain protection measures on your mobile device in order to install an application directly because all chances are, you will become a victim of numerous scam artists and give them access to your sensitive data.
Smartphones can't brag of such powerful antiviruses and anti-malware as desktop computers, hence your credentials, emails, and even banking details are at much higher risk of being hacked.
What's The Solution?
If you are on the search for a decent option to listen to your favorite tracks and watch videos offline, you have to look for reliable software that will allow you to download the desired content and convert it to MP3 files compatible with your audio player.
We bet some of your friends have already installed Viddly Downloader, a free software designed to download videos without any hassle and convert them to any popular format including MP4, WebM, 3GP, and AVI for video and MP3, AAC, and Vorbis for audio.
The fastest on the market, it also has a light-weight app enhanced with built-in search and lets you download the entire playlist with just one click.
As a desktop-based service, it is superior to all known mobile apps, and below are just some of the key advantages:
No limitations on video length or resolution
Much faster when doing multiple downloads
Download entire playlists with a single click
Support for subtitles and live video streams
No annoying or shady ads
Better privacy controls
Music Just A Click Away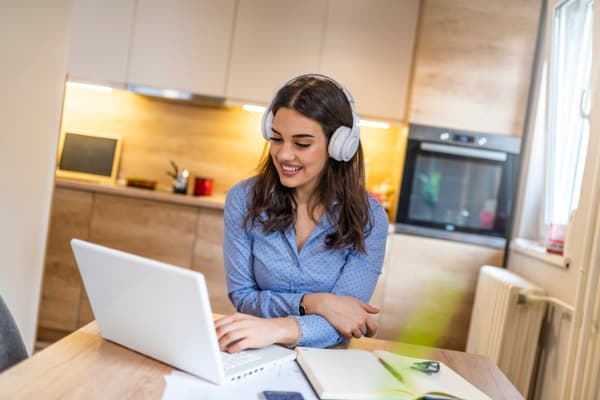 Well, three clicks to be precise but with decent software, the process is really easy and lightning-fast.
All you have to do is just to install software, select your sought-after audio, choose the desired format, and hit the download button – as for us, we don't know a simpler way to grab your share of mesmerizing sounds and incendiary vibes. Here is the whole thing, squeezed in a couple of minutes and 4 uncomplicated steps:
Step #1 – Install the software by clicking on a respective button
Step #2 – Type a keyword to search for an audio or video, or just copy the content URL – the software will automatically recognize any valid URL and will suggest initiating a download
Step #3 – Select the desired format and resolution from an extensive list of options that ranging from a 128 Kbps MP3 file for the audio to Ultra HD 4K video as an MP4
Step #4 – Now hit the download button and let software optimize the speed and initiate a conversion in the case you required it
That's it! Fast, easy, and hassle-free – now feel free to plunge into the amazing world of music fully tailored to your needs and preferences.
Just a minute, we almost forgot – if you install one of the cloud hosting services such as Dropbox, Google Drive, or OneDrive on both your computer and your smartphone, you will be able to set your download directory to the cloud folder, which in its turn, will automatically synchronize any new files to your phone for maximum convenience.
As you can see, it is perfectly possible to listen to your favorite songs without being terrorized by all conceivable and inconceivable ads, pop-ups, restrictions, and a heck of a lot of other shortcomings.
With decent software, you can tap into the immersive universe of music literally anytime and anywhere.
You do not need to worry about the speed or quality of your internet connection, you do not have to pay extra for Wi-Fi while staying at the hotel.
More than that, you do not have to worry that your fave can be removed from YouTube or other video- or audio-sharing platform – now you can backup all the content and enjoy it forever.
Being able to access your multimedia when traveling, having fun with friends, or doing whatever you wish while offline – and isn't it what you really want?
(Visited 3 times, 1 visits today)