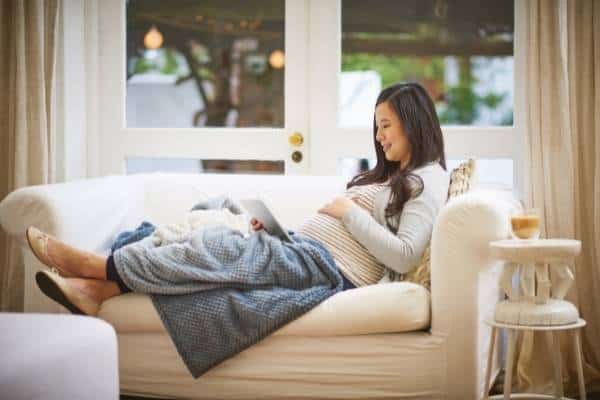 If you're an expecting parent, you're probably aware of the whirlwind of emotions a pregnancy can bring.
We'd all like to think that we'll be a source of serenity and calm during pregnancy, but it's safe to say that's far from the case!
With a mile-long to-do list and a due date on the horizon, you've got a lot on your plate.
Of course, if you're an expecting mom working in the U.S., you probably have many questions about what happens next when it comes to your job.
After all, is maternity leave paid? How much time can you take off, and what policies will your employer follow?
The truth is that maternity leave is a complicated question in America, but millions of new moms have survived it—and you can too, with a little help.
Let's take a closer look at the ins and outs of U.S. maternity leave and what you should expect from it.
What Is Maternity Leave?
Though most of us have heard the term before, it's worth running through a quick definition of the basics of this policy.
Maternity leave is a period of time in which a new mother takes off work after the birth of her child.
In many cases, new mothers can also take maternity leave after an adoption.
You'll also hear "maternity leave" in association with other terms. "Paternity leave," for example, is a similar concept applied to fathers or male partners.
In some states where both partners have the option to take off work, you'll hear the term "parental leave" (learn more).
Keep in mind that different states have different policies about the terms, length, and even option to take these different types of leaves.
Is Maternity Leave Paid?
The answer to this question is surprisingly hard to pin down. As mentioned above, the details will depend on where you live and work.
The USA is one of only seven countries in the world with no national paid maternity leave.
It's also the only rich country to do so. In other words, there are no guarantees that you'll be able to take paid maternity leave at all.
However, some states have laws that guarantee a certain amount of maternity leave.
States like California, New York, and Rhode Island offer some of the widest benefits, ensuring that new mothers can get paid through public funds even if her employer doesn't cover the time off.
Other states, like Wisconsin and Maryland, offer more modest accommodations.
Of course, state and local maternity leave laws are always in flux. If you're concerned about your ability to take paid leave, it's a good idea to check your state and local regulations.
Even if you can't get paid time off based on the state where you live, you may still be able to get paid time off from your employer.
Though it isn't guaranteed, some employers will offer benefits and paid time off for maternity, paternity, or joint parental leave. Check with your HR representative to learn more.
Last, but certainly not least, it's important to keep in mind that paid maternity leave does not always mean you're getting your full paycheck.
Depending on the state or employer, you may get either full or partial pay during this time. It's often possible to negotiate for more maternity leave, depending on your workplace.
Are You Guaranteed Time Off for Maternity Leave?
While there are no guarantees about payment, there's one tiny silver lining here.
You are guaranteed up to twelve weeks of unpaid time off after childbirth or adoption, in many cases.
This can represent a financial burden for many families, but it may be worth considering as you adjust to the new changes in your life.
This unpaid leave is thanks to a law called the Family and Medical Leave Act (FMLA). This law also protects your job, meaning that you won't have to worry about losing it during your time away.
There are some restrictions here as well, however.
FMLA only protects people who work at a company with at least 50 employees, for example, and you have to have worked there for a certain number of hours in the past year.
It can also be difficult for both you and your spouse to qualify for FMLA. Be sure to read the fine print before making any plans!
During your time on FMLA leave, you won't accrue vacation time or be able to contribute to a 401k.
However, you'll still qualify for your normal health insurance benefits, meaning that you can still go to all of your post-pregnancy check-ups as normal.
How Long Is Maternity Leave?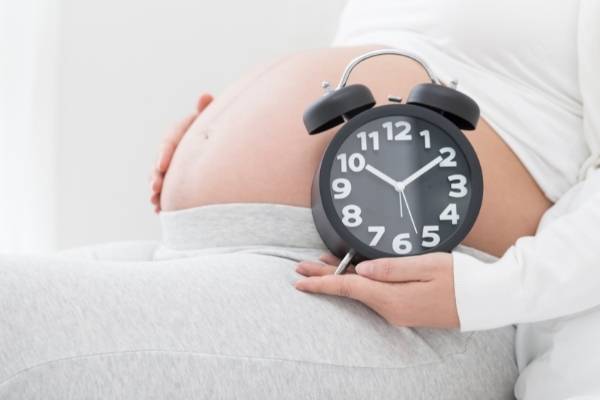 At this point, it should be pretty clear that there are no set rules when it comes to U.S. maternity leave policies.
While FMLA guarantees twelve weeks of unpaid maternity leave, things are different from state to state when it comes to paid leave.
In New York, for example, employees can take up to twelve weeks off; in Louisiana, that time is cut down to four weeks.
Other states have no set policies to protect time off for working families.
Consider Your Maternity Leave With Care
Though maternity leave varies from state to state, and especially from employer to employer, knowing what to expect can help.
Researching your local laws and your HR policies can give you a better picture of what's available to you.
Of course, you'll want to be sure to look into the details as soon as possible during your pregnancy.
With a bit more knowledge—and maybe a little negotiation—you can work to set up a plan for your time off with your new bundle of joy.
As you work to figure out your next steps, don't hesitate to check out the other posts on this blog, which are packed with content on family guides, parenting tips, and more.
(Visited 38 times, 1 visits today)