Property owners are legally required to maintain their properties to a certain level, but they also need to take steps to prevent expensive disasters.
The hard part is knowing what to do to either protect the property, meet regulatory requirements or upgrade the property at relatively low cost.
You want to invest in repairs that prevent major expenses down the line and renovations that allow you to attract the best tenants and charge higher rent.
Here are 4 essential home improvement and maintenance tips for landlords.
Choose the Right Paint
Many units benefit from a new coat of paint after the old tenants move out. Older homes being fixed up before being rented out often need to be repainted, too.
So, choose the right paint for the job and make sure it's long-lasting so that you don't have to paint as often. Pick paint designed for the surface it is put on, whether you're painting brick, wood, tile or plaster.
Don't try to save money by skipping the undercoat. Record the color and type of paint you used, so you can match it if any areas need to be touched up.
In rooms prone to condensate like kitchens and bathrooms, choose moisture-resistant or anti-mold paint.
However, if moisture is a serious problem, you also need to add more ventilation to the room.
A strategic upgrade is repainting with 2 or 3 layers of washable paint. Then you can wash away the marks and stains left by the next tenant, rather than painting the place yet again.
Next, paint woodwork a hard-wearing, traditional gloss. It will be easy to clean. Furthermore, it is unlikely to chip, so it doesn't need as much maintenance.
Also, keep the color palette neutral. However, you don't have to paint everything white. You could go for a soft cream, especially on the walls.
Just know that most tenants prefer a blank canvas, so limit your artistic color combinations to your own home.
Get the Necessary Certifications
We mentioned that you need to control moisture so that the paint won't peel from the walls.
This is independent of the risk that the house will not score well on the Housing Health and Safety Rating System; that comes with fines of up to £30,000.
However, that is not the only certification regimen you need to comply with.
Upgrading the energy efficiency of housing stock has been pushed for years.
Now the law mandates it. In April, 2018, it became illegal to rent out a property that scored an F or G on an Energy Performance Certificate or EPC.
It is recommended that you "future proof" the property by upgrading it to a D or better so that you don't find yourself unable to rent it out as energy efficiency mandates get stricter.
You are legally required to ensure that the property is safe. All properties must have a long-life or mains-powered smoke alarm system.
This should be verified by an independent third party. Fire assessments should also be done for each property.
You also have to have the property's electrical system and appliances checked. If you want to know when you need an EICR report, it must be done at least once every 5 years before you can sell or rent the property.
A service like electricalsafetycertificate.co.uk will be able to do this for you. Their team will come and check your whole system and they can check other components of your property as well.
They will then be able to issue an EICR or Electrical Installation Condition Report showing all the potential issues with the electrical system, and giving it a grade.
Treat Maintenance as an Investment
Many landlords try to do as little as possible until a major problem arises, but it is cheaper to do inspections and take tenant reports and then address the little things as soon as possible.
For example, clearing a blocked gutter can prevent ice dams from damaging the roof. You'll also want to fix plumbing leaks before pipes burst, and inspect the boiler system to prevent a costly failure in the winter.
Educate the Tenants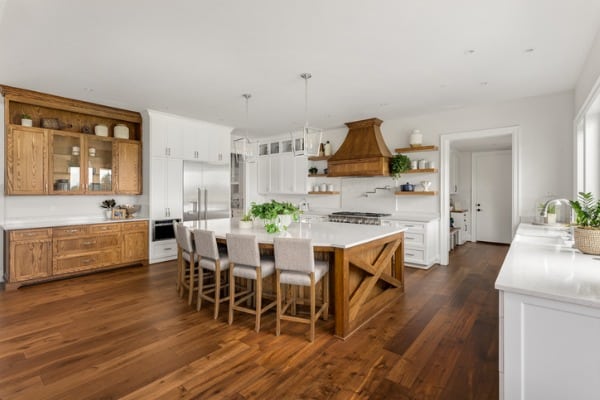 You can reduce the risk of problems by educating the tenants. Give them an information packet that tells them what they can do to prevent damage to the property.
Make sure they know where the stopcock is and how to use it. Tell them what temperature the property should be during the winter to minimize the risk of mold.
If you haven't installed low-maintenance acrylic shower panels, let them know that they need to clean them regularly so that they don't become discoloured.
Educate them about the security measures you've put in place like double glazed casements with solid locks on the patio doors as well.
All of this will prevent incidents and reduce overall costs.
A well-maintained property won't just attract and keep high quality tenants; it will allow you to charge competitive rents while maintaining its value over time, so ensure you make it a priority.
(Visited 1 times, 1 visits today)