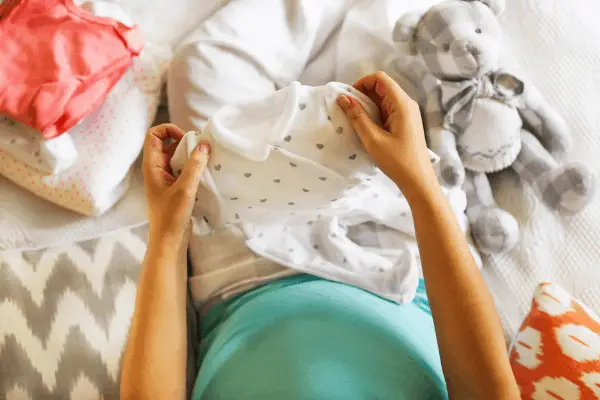 Your baby's adorable, there's no denying that.
But what can you do to ensure that others really know how cute your child is?
Sure, you can let your kid's good looks speak for themselves. However, from baby bodysuits to animal onesies, there are plenty of baby outfits you can put your child in.
Some outfits even have practical purposes that make your job as a parent easier!
So keep reading to learn more. We'll cover five cute baby clothes options, though they're only five out of many.
1. Baby Bodysuits
Baby bodysuits are great one-and-done options. Not only are they adorable, but they're very convenient to take off and keep on. There will also be plenty of reasons for you to want this convenience.
Diaper changes and spit-ups will necessitate frequent changes. Babies also don't have the sense to want to be clothed. This will prevent them from taking action if their diaper slips out of their bloomers.
Speaking of diaper changes, sanitation is a big concern for many parents. Pulling clothes over their head could put their face in contact with unwanted stains. But many bodysuits are designed to be pulled down over their lower body, which minimizes this risk.
You can still outfit your baby with a pair of bloomers or pants to make cover their legs. The point is, using a onesie underneath these bottoms will still give you a more sanitary option during diaper changes.
So out of all cute baby clothes like these, you'll want to keep quite a few of these handy. The great news is, baby bodysuits often come in affordable bulk options. There are also plenty of design options within these packs to ensure that you have different ways of displaying how cute your baby is.
2. Baby Bloomers
Baby bloomers are incredibly versatile pieces of clothes for your baby. Yes, you can outfit your baby with pants. But for warmer months or even for babies with eczema, these might be great options.
But they're great even for cooler months, as they can be layered over leggings or tights. They can even resemble skirts with ruffles and frills, which can add a feminine twist to your child's outfit.
Many parents use bloomers on their own for baby photoshoots, since they can accent their child's entire look. It's common for parents to outfit their babies with a frilly baby bloomer and a flower in their hair for a memorable editorial shot.
3. Baby Rompers
If you'd like to fit your child with a baby one-piece that gets them ready for the day, consider baby rompers! Bodysuits are still very day-appropriate. But baby rompers are typically designed to make your baby look even more prepared to engage with the world.
Most are designed to intentionally mimic the look of a separate top and bottom with one piece of clothing, just as adult rompers do. So you won't really need to fit your baby with a separate pair of pants to complete their look.
Some rompers are meant to look like overalls, while others have polo collars to add a snazzy twist. Others have a more spacious bottom half if you want to use something that looks more like a dress.
One-pieces don't have to be boring. Baby outfits can be as versatile as adult ones and can even resemble certain popular styles that adults wear.
4. Animal Baby Onesies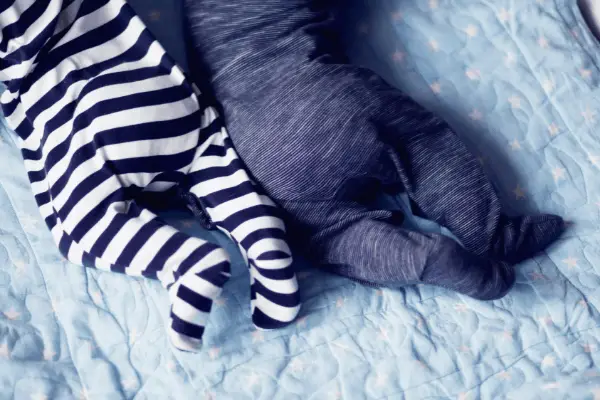 Now, this is an option that might excite your child. If your child is young enough to wear baby clothes, they're most likely not too concerned about how put-together they look. For the most part, it's up to the parents to decide how their babies are presented to the world.
But animal baby onesies can be very exciting for babies to wear, especially if they have a favorite animal. Though they won't vocalize their desires, they might show active enthusiasm when they see a flying squirrel onesie or even a Pokémon onesie!
Of course, this isn't an option that's just for kids. What adult wouldn't find an adorable kid in an outfit resembling an adorable animal — well, adorable?
If you can't viably gauge your child's favorite members of the animal kingdom, take initiative. If your favorite animal is a penguin, you'll be sure to attract awws and coos from many onlookers that also appreciate the getup.
5. Baby Leggings and Tights
Want another way to tie together your baby's look or otherwise keep them warmer during cooler months? Try baby leggings and tights! These clothing options are not only cute, but sometimes they seem like they come in more variety than their adult counterparts.
Whether your child is wearing baby bloomers or a dress, these are great options. They'll also keep their diaper in place, ensuring that you have less to worry about when it comes to leaks.
During your search for great baby leggings and tights, look for ones made with cotton. This is even more crucial for babies with sensitive skin, though all babies have more sensitive skin than adults. Cotton is one of the most breathable fabrics available, which makes it an optimal option for your baby's wardrobe.
Stylish Baby Clothes for Their Next Day Out!
Though your baby may not have a keen sense of fashion, you can do that legwork for them. Through your good judgment and sense of adorability factor, you can spice up your baby's wardrobe with these amazing baby outfits!
This guide should have keyed you in on a few great ideas for baby clothes to add to your kid's wardrobe. If it did, then check out the rest of our blog! We've got plenty of other posts for parents, just like you.
(Visited 28 times, 1 visits today)