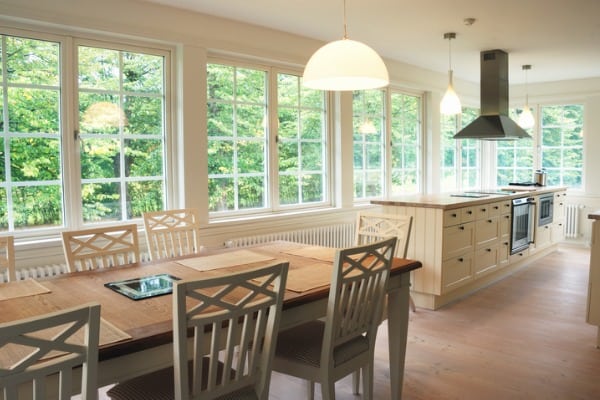 There are a hundred things that are on everyone's minds while building a new home or renovating their current house.
However, if there's one thing that can single-handedly make even the most beautiful homes look offbeat, it's the choice of windows in one's house.
Therefore, it's highly important that you choose the right style and color for your windows.
With so much at stake, it is imperative that you do everything possible to ensure that your windows last as long as possible.
This entails checking your windows regularly for any damages. Moreover, you need to make sure that they remain free from dust and dirt as they can cause significant damage to your windows.
To that end, you can either clean your windows yourself or go for a residential window cleaning company that can help you with it.
The latter may seem like an undue expense but it can go a long way in ensuring the longevity of your windows.
However, there might be times when you are left with no option other than either replacing your windows or investing in new ones.
So, here we are with 5 simple tips that will help you choose the right windows for your house, regardless of whether you're building a new home or renovating your existing one.
1. Getting the Material Right
While you may be fond of wooden frames as they are less prone to heat and cold transfer than other materials, they may not always be the perfect choice for utility-bill-friendly windows.
There are a variety of materials that you can choose from other than wood.
For example, a well-constructed and properly installed vinyl window makes for an excellent choice considering the budget.
It is also highly energy-efficient as its insulated glass and tight construction ensure less air leakage.
If you live in rainy and practical climates, you can consider going for aluminum windows. Also, their strength ensures that they meet stringent coastal building codes in hurricane-prone areas.
If you want the best of both worlds, choosing wood-clad windows for your house can be a great decision.
They offer a low-maintenance exterior and a wood interior that's resistant to temperature transfer.
However, clad windows are prone to water intrusion, which means they can experience rotting in areas where the water tends to pool.
If you don't want to spend much on the maintenance of your windows, you can go for composite windows.
These are made from plastic resins and scrap wood shavings. While they look similar to wood, they require almost zero maintenance.
Also, they are eco-friendly as the resins used to manufacture them are usually from recycled plastics.
2. The Glass & Finish Matter
While you need to be specific about the material that you plan to use in the window frame, your choice of glass plays an integral role in ensuring the longevity of your windows.
Recent technological advancements have opened a plethora of choices available in window glass.
If you live in an area of extreme temperatures, you can consider going for double glazing glass.
These are known for their longevity and the ability to withstand extreme temperatures.
If you live in a cold climate, you can use the Low E glass to keep your house warm and comfortable. This comes in varying strength levels.
If the weather conditions in your area are extreme, go for an Impact Resistant Glass. It holds up amazingly well under the harshest weather conditions.
Also, if you have a lot of kids in or around your house, you won't have to worry about the occasional baseball hits and the mess that it might create.
As far as the finish of the windows is concerned, the paint should be your only concern if you're installing timber windows.
However, if you are considering powder-coated alternatives, you will have to consider both the color as well as the finish.
Avoid going for Matt finishes as it isn't easy to keep them clean. Instead, you can go for a high gloss finish that will reflect the light and make the color appear lighter.
3. Choosing the Right Style
The style and period of your house play a critical role in the correct selection of the window style.
For instance, if your house has a traditional vibe to it, consider going for traditional sash windows or double-hung windows if you want to give it a more contemporary look.
For the best possible effect choose the window treatments that have the matching style.
If your house is designed along lines of the Hamptons style, it is particularly essential that you choose windows that give it an authentic look.
For example, it wouldn't be too wise to install a cheaper sliding window in an area that is more suited to a feature window and syncs with the look of your house.
Also, take into account how you want your windows to open. If you want them to open outwards, go for casement windows.
These have hinges either at the top, bottom, or side. If you want screens, these will have to be installed inside.
4. Selecting the Correct Color Code
Many consider this as the most important thing while choosing windows. You're quite lucky if your windows are made of timber as you can always re-paint them.
However, if you have a powder-coated window, then you're pretty much stuck with it. Although you can paint it, it won't be that easy and straightforward.
In case you choose to paint it, go for a color that has better longevity.
You can paint your window black as it never goes out of fashion. You can also choose pure white or an anodized silver, which are just as timeless as the black color.
Also, you can go for the classic Woodland Grey. People have been using this color to paint their windows for over two decades.
If you prefer your windows white, you can select the Surfmist coating as it has a slightly grayish tinge to it.
However, you can see more of the underlying color inside. Also, it offers great longevity and can stand the test of time.
5. Don't Ignore the Installation Process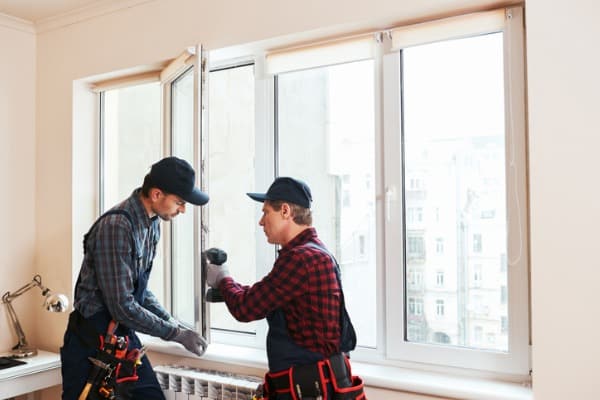 Regardless of how expensive and high-quality a window unit you have ordered, it won't perform well until you have got it properly installed.
Try to steer clear of contractors who rely excessively on expanding foams or sealants to get the window to fit well.
Since these materials aren't waterproof, they can create problems in the future.
While flashing and caulking are the easiest aspects of window installation, they can cause a lot of trouble in the form of water leaks if it isn't done right.
However, you can wriggle out of this situation if you have pre-installation waterproofing, which is completed long before the windows are installed.
Wrapping Up
A house isn't something that you build or renovate every day. So, getting everything right is necessary. And the golden rule of choosing the right windows for your home is that you get what you pay for.
It is imperative to choose a well-made window that will provide energy savings, ease of use, and low maintenance to hold up over time.
Other than the tips mentioned above, you must also carefully examine the warranties that different window manufacturers offer, especially with respect to the glass.
This is because fogging between the panes is a common complaint about insulated glass windows. This where reputable companies that have been around for a long time can serve you well.
Also, consider factors like the placement of your house. If it falls within the bushfire zone, you should go for powder-coated windows along with fire-safe metal screens.
Also, if your house falls within the development zone, there would be planning controls that govern the style and color of the windows.
(Visited 29 times, 1 visits today)