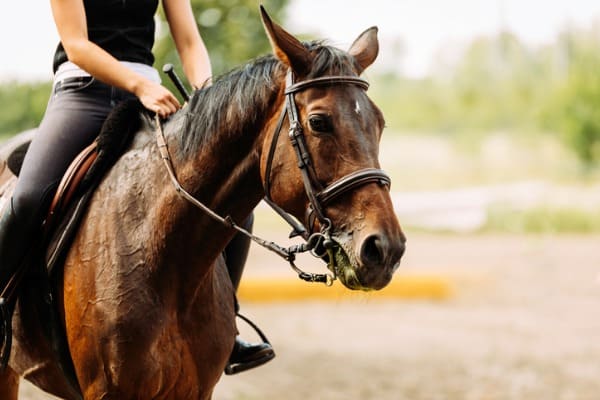 The range of horse riding equipment is huge and is created to cater to every discipline of horsemanship. It can include dressage, eventing, or show jumping as well as hacking and endurance riding.
Usually, your choice of equipment will depend on the type of riding you intend to do, and if you do not know where to start and how to pick out all you need, this tip will be quite useful.
Boots
Your decision of which boots to buy does not have to be that difficult. You simply need to ask yourself what will you be using these boots for.
This is probably the most important thing to think about besides fitting. Think about whether you will need it for Wester, English or fashion riding.
Western riding boots as an example are made of smooth cowhide, although suede can also be the popular option.
Some more expensive designs can include uppers that are made out of leather which is obtained from ostrich, alligator, or snakeskin.
Think about whether the boots you need are for casual riding, the show ring, or are simply a fashion piece when determining which western riding boots are perfect. Western boot brands that people love are Ariat, Justin Justin, Twisted X, Durango, and Workboots just to name a few. If you are a rider, it is important to have one thing in mind. You should preferably look for mid-calf style options.
To be specific, show riders for instance should consider square toe and higher heel options.
There are a number of styles that fall into the category of English riding, and Tall and Paddock bots are examples.
Riding enthusiasts have been wearing those riding boots for years which fashionistas caught on and because of that, riding boots come in numerous cuts, styles, as well as colors.
If you desire to show boots, people are matching their boots to their chaps.
The outfit must match the showmanship category and it would be wise to remember that this is very important.
It would be wise to make sure you check out the rules of the show before you purchase the proper boots.
Saddle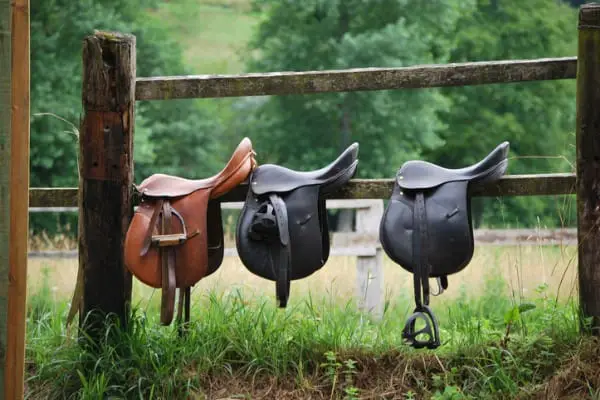 The choice of the saddle will be determined by the type of your riding style. Saddles for eventing and jumping have a deeper seat with more padding around the knee area while dressage saddles are made specifically for dressage. In general, the purpose saddles for instance are not so specialized in the design and can accommodate those who participate in multiple disciplines of riding. Stockman saddles are preferred by endurance riders and for trial rides,  the bulkier western saddle is ideal.
Both would offer more comfort for long-distance rides and are considered to be the natural choice for stockmen that are working on cattle ranches.
It would be wise for your sit to fit you and your horse. It is preferred for a seat to be snuggly and not too tight so the ride could be more comfortable. Also, the saddle needs to fit the horse firstly so it could prevent any discomfort. Horses' attitude can be changed by uncomfortable seats during the ride and that is why it is important to think about the model and how it fits.
Bridle
The bridle you make can as well be determined by the discipline that you will be riding in.
Just like with saddles, there are specialized bridles for use for showjumping while others for dressage.
Although, if you are not considering yourself to be a specialized rider,  the general-purpose bridle can be more suitable for you.
Also, some bridles are used for leading a horse in-hand and even bitless bridles that are used to control the horse by simply applying pressure on its nose and poll instead of the mouth.
Bit
When it comes to riding equipment, one of the most important decisions to make is what bit you want to use, or should you use a bit at all.
A bit is a key tool for communicating with your horse, and for that reason, it should be chosen with care.
Bit range can be very confusing since they can go from the simple snaffle to some complicated pieces that fit into the horse's mouth.
Your overall choice of gear and equipment will at the end of the day depend on your equestrian discipline.
Also, your level of riding and even the shape of your horse's mouth can come into play.
Nonetheless, it would be important to make an educated decision so you would end up with the most high-quality gear possible.
Afterward, nothing is stopping you from riding your horse.
(Visited 4 times, 1 visits today)