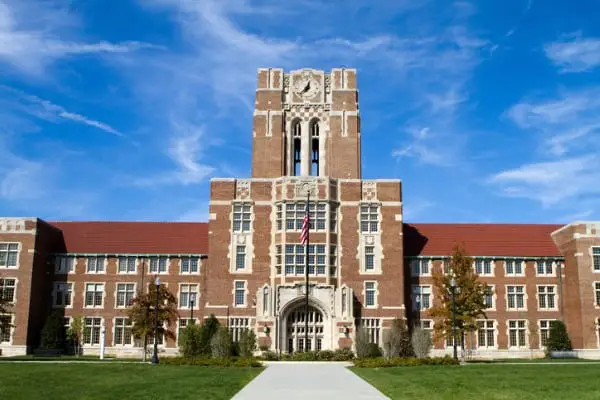 College is a defining period in any young person's life; it will mold and shape them into who they are to become.
It will forge friendships and bonds that last a lifetime, and it will help their dreams to become a reality.
All of this, however, weighs heavily upon the college of their choosing. If they really want to excel in life and succeed, then they must apply [and get into] the best college that they possibly can.
Not only can a good college open up doors for you, but it can create doors for you. Many opportunities for careers can be found within your campus.
It is also important to remember that your acceptance in a good college relies upon your dedication to education and your determination to succeed.
If you find yourself bored and unwilling to listen to your lectures and lessons, as well as having no time to revise, then you will not achieve nor succeed.
It is essential that, so you can pick the perfect college and get in, that you take your education seriously and prepare as best as you can.
Here is how you can pick the perfect college for you.
Statistic Rankings
The first step in choosing the perfect college is to read statistical rankings of colleges in your area [or far away].
You will want to get a gauge of what the entry requirements for the best colleges are so that you can ensure you can get the grades to hit them – as well as meeting the other needs.
The educational review specialists from Authority.org say that there are many colleges to choose from, although not all are equal; this is why you must establish which are best and which ones to avoid.
Choosing the best college will give you the best chance to succeed.
Short List
When you know the rankings, develop your shortlist; there are many factors that must be taken into consideration when shortlisting, from the location; courses offered; enrolment; people on campus; majors, to the cost and selectivity.
Develop your shortlist and carefully include and remove colleges that you feel are good or bad, respectively.
Your shortlist is very important in helping you make the decision to choose a college to apply for. Without a shortlist, you will not be able to make the best decision that you can.
Rank Priorities
With your shortlist drafted, it's time to rank your priorities. You will need to rank each college included with its advantages and disadvantages weighed up so that you can establish the benefits of each college.
You will need to be very critical in this stage and give it a lot of thought – as this will be the stage where you likely make a decision as to which will be your favored college on your shortlist and which you're least favored.
Rank them into a top ten, going from best to last. Give your rankings a lot of thought.
Procrastination
Most colleges have application deadlines, so it is important that you.
By sitting around messing around with rankings and shortlists for ages, you may miss your shot at actually applying for college.
Do not spend forever doing the tasks mentioned earlier, and rather, get down to business as soon as you have made your shortlist and rankings.
Apply for the colleges as soon as you can so that you can ensure that you have an opportunity to get in, and so that you do not waste your chance or shot.
Apply quickly; otherwise, you may never get to apply at all.
Visiting the College
Once your college application has been sent, it's time for you to visit the respective colleges so that you can get a feel for their campuses.
It is also good to ask questions at them. By this point, you should have established which college it is you want to go to most.
So, because of this, you can make use of visiting the college you wish to go to most and asking its staff and students questions to get an idea of what campus life will be like at said university.
Visiting is always a good idea.
Financial Aid
In some circumstances, the college may be far too expensive for you and your parents. In some cases, it may not.
If you are finding it difficult to finance your studies, then it is important for you to contact the financial aid authority immediately.
You can find out about financial aid by contacting your would-be college – or by contacting the authority of financial assistance directly.
Financial aid is accessible by most people, so you must apply as quickly as possible to not find yourself unprepared when your college course starts.
Move On
In some cases, you may find yourself rejected from a college. Do not hold onto it, and rather, let it go.
Rejection is a part of life you will have to come to terms with sooner or later. If you find yourself rejected – just smile and keep going.
There are plenty of other colleges for you to apply for and to get into. Move on, keep your chin up, and understand it is not a reflection on you.
Rejection is, admittedly, hard for anybody to deal with, but you will do yourself more harm than good by dwelling on it.
Acceptance and the Future
You will likely receive your acceptance toward the start of the college semester. You may receive more than one.
Depending on how many you receive, you may have to give serious thought to the matter. Accepting your college offer will no doubt be a very exciting and happy moment.
Accept it as quickly as possible so that you can start your course and get started on the road to your future.
If you receive more than one, give it proper consideration and ensure that you make the right decision for you. Don't just accept something that you don't want.
Now, with the help of this page, you know what to prepare for when applying for college. Picking the perfect college is so vital to you achieving your dreams.
Apply for the right course and give it serious thought.
(Visited 5 times, 1 visits today)