Can you recall a situation in which you were rushing to an important work meeting, all dressed up, a little bit stressed, but suddenly your car refuses to obey?
The best-case scenario is when your mechanic with professional knowledge can arrive at your garage as soon as possible after your panicked emergency call.
But they are not always available, and you're running late more and more.
Prevention is better than cure. Sometimes you need to be a mechanic yourself and be prepared for unexpected breakdowns.
It can happen to anybody, regardless of the model of the car you own. Fortunately, having the right tools on hand can increase your chances of performing car maintenance and repairs that you can do by yourself.
1. Storage Place
Before we look at the tools you need to keep in your garage, let's talk about the garage itself.
If you care about the car, why don't you pay an equal amount of attention to maintaining the place it's stored in?
Firstly, especially if you've just bought a new spick and span acquisition, or plan to do so, make sure that the size of your garage doors is adjusted to the height and width of your car.
Improperly suited garage doors can cause severe damage to your vehicle and be dangerous even to your life.
Or just rip off the wing mirror while pulling out is something that you don't want to have to deal with.
If you don't have technical knowledge of installing and choosing garage doors, reach for professional help.
Specialists in places like A1 Garage Door Repairs in Kansas can help you do so and provide you and your car with enhanced safety.
2. Wrench, Spanner, And Screwdriver Sets
Once your garage is ready, you can start to think about the essentials you'll require for your toolkit.
Each car owner should have one to use on a vehicle and in the household.
Wrench, spanner, and screwdriver sets in various sizes can help you in situations that run the gamut, from tightening a screw in your hood to repairing the kitchen sink.
Pretty often, the superficially serious breakdown is just about tightening the loose sections under the hood like power steering.
Be sure that you know which tool in your kit should be used for particular parts and how you should operate it.
Consider equipping yourself with a battery-powered impact wrench. You can bring it anywhere and use it to pimp up your car and fix heavier components if you've caught the macgyver bug.
3. Jack Stands
Cars are heavy, and not everybody is a hulk. In plenty of home-repairs, you'd need to check the undercarriage of a vehicle.
One of the most common failures is a flat car battery, and to replace it, you need to tinker a little with the chassis. A jack stand or a floor jack would help you to do it quickly and effectively.
Moreover, this tool is instrumental if you have a flat tire, one of the most common and annoying car failures.
If you've never used a jack stand before, remember to carefully read the instructions to ensure where and how the jack stands can be used. Your safety is a priority!
4. Light It Up
When we imagine an unexpected failure, we portray a sunny morning. However, unexpected accidents have a way of surprising us at the least convenient time.
Especially in the winter, it might happen that you'd need to fix your car when it's dark.
A phone's flashlight, or even a torch, can be not enough when you need to check the undercarriage or hood failures.
Rechargeable nightsticks and under-hood work lights come to the aid when it comes to night-repairs.
Nightsticks have magnets that you can affix to your car, so you're free-handed and can freely operate when working on your vehicle.
When choosing one, check its illuminance level and its internal battery endurance so that you can use it in the most extreme conditions.
5. Lubricants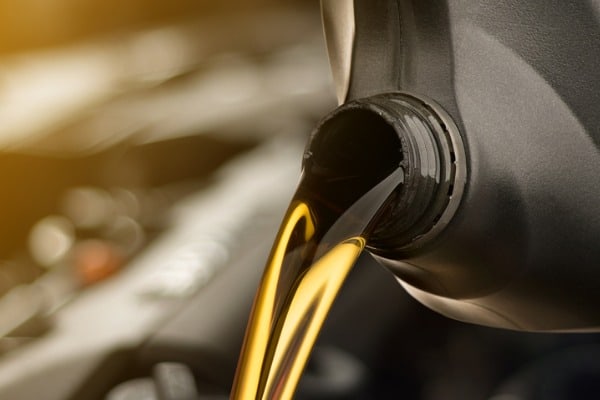 Sometimes it's not just about the tools but ensuring that the metal parts that scrape against each other are well lubed.
You should be equipped with a set of lubes and cleaners. It can help unstick the bolts or clean the brakes when you hear any sounds that indicate that they are not performing as smoothly as usual.
The friction of the moving parts can cause more significant damage, so think about your car as a living organism that requires special care to prevent further consequences.
The bottom line
You can be the opposite of a motorization whiz, and your mechanical skills can be far from professional.
But those tools kept close at hand might make your life easier, and stress level lower when unexpected failures happen.
You never know when your car will surprise you, so make sure that you're ready for the unexpected.
Remember, it's not only about car maintenance, but mostly about your safety and prevention from accidents that can be dangerous to your life and health.
When you use any of those tools, make sure that you're perfectly aware of how to use them properly.
(Visited 18 times, 1 visits today)