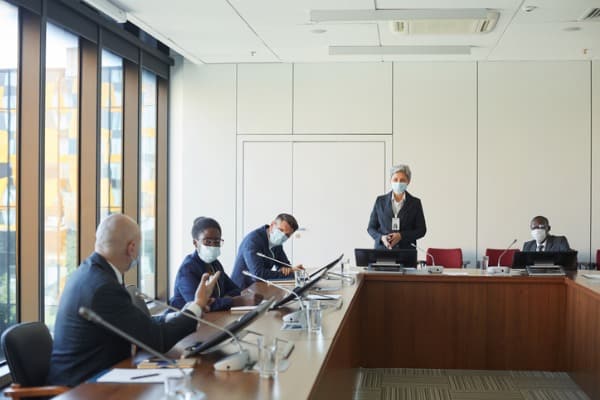 Running a business brings all kinds of risks to the table. Fortunately, there is a whole insurance industry out there dedicated to offering businesses safety nets against these risks. Business interruption is one such risk that is becoming more relevant than ever in these trying times.
If you're a business owner who is suffering due to the pandemic, and you have business interruption insurance, there's a good chance that you're eligible to file a business interruption claim. Here's how it works.
What Defines Business Interruption?
By definition, the main goal of any business is to create value and earn profits. The creation of value is achieved through the sale of services and/or products. That being said, both of these basic requirements imply that your business is operating uninterrupted.
Business interruption is a term that describes a period of time when your business is prevented from operating. Any time you're forced to shut down your business through no fault of your own, or your employees, you're suffering a business interruption.
What is Covered Under the Business Interruption Insurance?
Insurance is an important part of doing business, no matter the industry in question. Business interruption insurance policies are fairly common, especially in niches where going offline can cost a lot of money. That being said, the ongoing pandemic has thrown a massive wrench into the business interruption insurance industry. Considering the sheer number of businesses affected by the current global situation, insurance providers have been put under serious strain.
Certain industries have been nearly wiped out by forced shutdowns and other government-enforced measures. As it often happens, larger companies have received government help in one form or another, while small businesses were left to fend for themselves.
The sheer number of insurance claims has caused many insurers to fight tooth and nail against their clients, claiming that business interruption insurance shouldn't cover any pandemic-related losses since these didn't result in physical damages that would prevent businesses from operating normally.
The Legal Language
At the end of the day, it all comes down to the language used within the contract. Legal experts from https://the702firm.com/ argue that it is possible to file a claim and get reimbursed for pandemic-related expenses if the language used within your contract with the insurer leaves enough maneuvering space. Namely, many business interruption insurance policies came with a clear virus exemption clause. Such claims were DOA when taken to court. However, if your contract doesn't have such a clause, you have a chance of getting what you're owed from your insurer.
The Time Component of Business Interruption Claims
Depending on the laws and regulations in your state, there might be a time component to your business interruption insurance policy. Some insurers have specified a deadline within which you need to file a claim. Defining when such deadlines begin is difficult, especially when you're filing a claim based on a fluid event such as a pandemic.
Because of that, the best course of action is to file a claim as soon as possible to avoid any potential pushback from the insurer.
Should You Take On Insurance Companies on Your Own?
Filing a business interruption claim for damages suffered due to a virus is for all intents and purposes still unexplored territory. It is not uncommon for such claims to find their way to court. Considering how much is at stake and how fiercely the insurance providers are fighting these claims, your chances of being successful without legal representation are very slim.
It is almost imperative that you hire a lawyer who is experienced in filing such claims and who is familiar with your state's law.
What Are Your Chances of Winning?
Making estimates on how likely it is to win a business interruption case in court is an extremely difficult thing to do. Considering how these types of cases are generally governed by state laws, it's hard to make any prediction. The case law for this type of claim, under these particular circumstances, is still new. The ambiguity of language used in most insurance policies without a virus exclusion clause means that winning comes down to the battle in court.
With the right kind of legal help by your side, there is a decent chance you could come out of this situation with the shield in your hands, and not on top of it. Judges understand that business interruption claims often mean the difference between filing for bankruptcy and staying in business.
What Kind of Expenses Can You Be Reimbursed for Should You Win?
By now you're probably realizing just what kind of battle is in front of you. It's only normal to ask what kind of reward hides at the end of this potentially long legal struggle. To answer this question, you need to take a look at your specific insurance policy.
Every insurance provider's policy is different to an extent. That being said, here are some of the expenses you could be reimbursed for should you win your business interruption case:
Loss of Profits – Loss of profits arguably the largest reason why business interruption insurance exists in the first place.
Taxes – Most insurance policies will cover your taxes for the affected period.
Business Expenses – Expenses such as employee wages, costs associated with daily operations, and others, are also covered in most cases.
Only Hire Specialized Insurance Lawyers
Insurance law is complicated on a good day. What's happening right now is far from the definition of a "good day". Your choice of legal representation can and will impact the outcome of your business interruption claim. To achieve the results that you most likely depend on right now, you'll need to hire lawyers who are specialized in this type of law.
Only a specialized lawyer will be able to navigate the highly volatile waters of current business interruption insurance case law. Not only that, but only an experienced lawyer can stand up to large insurance companies who are often attacking these claims with the help of a large legal team. Don't take any chances.
(Visited 2 times, 1 visits today)