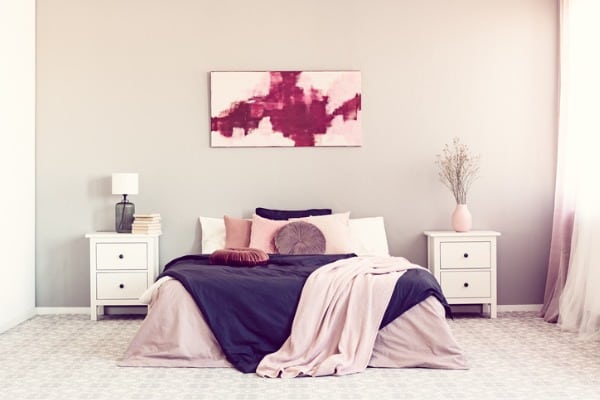 Wall art to a bedroom matters as what lipstick is to an outfit. There is no better place than the walls to reflect a bit of your persona and a little drama into your bedroom.
It is the capstone that adds that ever-so-important element of personality and charisma, the opportunity for innovation and experimentation is endless.
The best part about wall art is that it can evolve and replace over time! You can switch it up, and play among all the factors like size, scale, color scheme, and placement until you find a look that perfectly works for you and your bedroom.
Balance is the key to any successful interior design. This means when it comes to hanging pictures, hanging prints no, you don't need to fill every empty space of your bedroom wall with pictures.
Empty wall space can be used as a significant design element to enhance your décor.
To solve this problem there are various ideas available some may include canvas prints and tapestries prints no matter where you live, in an apartment or dorm where space is limited.
You can explore diversified community of artists, creating pieces that are sure to match whatever your decor style may be.
Choose affordable wall art prints online, according to the need of your bedroom.
Then take your bedroom walls the wall of your dreams and to the next level by mixing the different pieces and designs.
With each purchase supporting the artists who designed them, feel appreciated knowing that you're supporting creativity around the world.
In respect to the above discussion following are the wall print options you may consider decorating your bedroom walls.
Canvas print: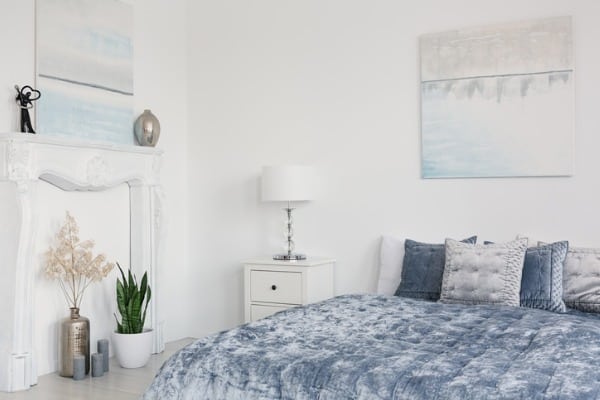 Whether it's one of your favorite photos, a collection of family portraits, or a well-curated collage for the bedroom wall nothing beats a high-quality Canvas Print to showcase your memories each and every day.
And it is now even easier to design and order your Canvas straight from your phone.
Our website is giving you a much easy option to select the size and subject of canvas wall art prints. Which has been mentioned in alphabetical order.
Wall Tapestries – Woven Art:
Dating back to the Middle Ages, wall hanging prints were originally produced in monasteries and convents as presenting and sharing Bible stories to the common people.
Eventually, this wall art spread to the non-religious community, especially in Paris, because tapestries became a status symbol.
Later on, tapestries became a more functional and practical purpose that is, as a means to give privacy around beds, the partition between rooms, and insulate from the cold in different rooms.
In recent years, tapestries have exhibited their way into home décor trends. A major reason is the tapestries give the color and beauty to wall art of your home especially to your bedroom and living room, while also gives the texture and warmth of area rugs.
Given their versatile nature, these wall hangings can let you express your personal style and decorate in ways traditional wall art cannot.
Let's explore our website for different styles and prints of tapestries to decorate your bedroom, living room, or anywhere else.
Conclusion:
Our Canvas and tapestries provide a unique perspective to your bedroom walls. By combining both of the wall decor ideas mentioned above, designing your home interior with a "unique" factor is easily possible.
(Visited 11 times, 1 visits today)