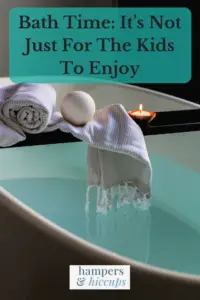 You'll be well aware that winter is here, and if you enjoy a cozy night in or a spiced latte; you'll be thrilled. There are plenty of ways that the colder seasons can bring joy and happiness. Even if you're mourning the loss of milder weather. You can still do the little things that will make the most out of the colder days and long, chilly nights. Taking some time to look after yourself and making an effort to get cozy in terrible weather will help to ensure your health and well being are looked after, and you enjoy each day until spring arrives. 
There are a few things you can do to add some luxury and indulgence to your bath time, so sit back and get your notebook out. The following are some ideas and inspiration for those who want to take bathing up a notch and give themselves something to look forward to throughout winter and the new year ahead.
Set The Scene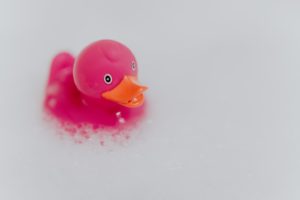 First, you'll need to set the scene, and create an environment in which you'll enjoy spending an hour or so, or less; it's your bath time after all. Aside from a sturdy tub; you can look online and discover an array of towel rails and radiators that will ensure your bathroom stays warm throughout the cold seasons.
Make sure you have a couple of fresh, soft towels warming up on your radiator so that there's no chance of getting chilly when you step out of the bath. It's also a good idea to lay out your warm, comfy clothes or pajamas for after your bath; you can step out, dry off, and get dressed in warmth.
It's always worth having a company like All Hours Plumbing and HVAC boiler service on speed dial in a family home, especially in the cold months, so that you can benefit from speedy action and ensure you have plenty of heat and hot water to stay toasty.
Treating Yourself
Before you step into the lovely warm water; you might want to utilize some luxury bath bubbles, salts, and soaks. There are plenty of affordable options out there, so invest in a few, and you'll end up smelling like a dream. The right bath milk, or bubble bath, will moisturize your skin and enhance a relaxing experience, as you read a book or magazine, or listen to your favorite album.
For even more indulgence; you can treat yourself to a hair or face mask too. Discover the best masks out on the market for your skin and give yourself a treat in the January sales; you can stock-up while the prices are down and enjoy the benefits throughout 2019.
If you're feeling creative: you could always spend an afternoon creating your own, so it might be worth looking for some recipes and writing a shopping list!
Right, you're all set; switch your phone off for the duration, and go and have a well-deserved soak.