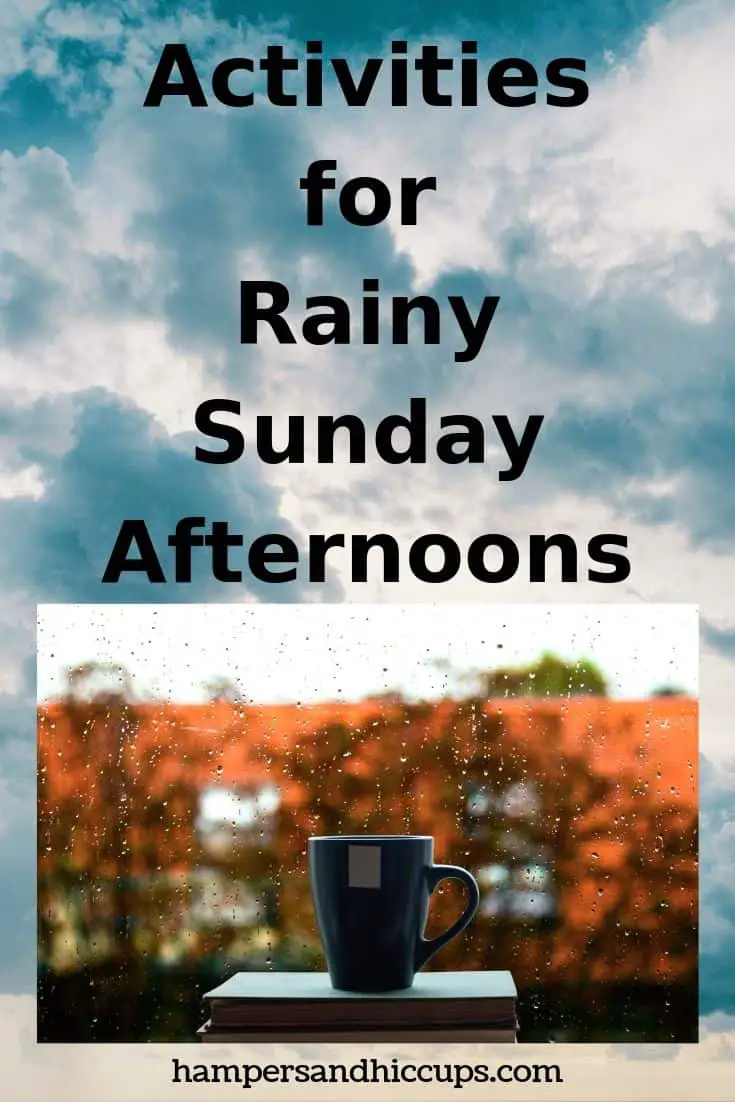 When the weather's nice and the sun is out, it always feels like a waste not to go out and about. Hit the parks, hit the trails and find out what's happening in town. Most people will agree that these make delightful days. The same people, however, could easily agree that the days that are on the opposite side weather-wise, make equally good days, maybe even better. When the sky is grey, and the heavens have opened up, you are forced to stay in and do some activities for rainy Sunday afternoons in the house.
Here are 4 top choices of activities to spend a lazy Sunday afternoon with.
Arts & Crafts
Try your hand at some arts and crafts. It doesn't matter if its painting, drawing, papercraft or scrapbooking, the list goes on and on in terms of what you can do. If you don't know where to start, try watching some YouTube videos to get some ideas. Or be brave, and go into an arts & crafts store and get whatever tickles your fancy. Getting some initial crafting material can get you started on some ideas as well, such as Joy to the World supplies. If anything, get a glue gun, you will wonder how you ever survived without.
Catch Up With Your Loved Ones
A rainy Sunday afternoon is perfect for catching up with friends and family. It doesn't matter if it's a regular call or Skype/FaceTime call, but getting a nice cup of tea and crawling up on the couch with your phone makes a perfect afternoon. Talk about the week just gone, talk about politics, talk about your planned getaway, gossip about that person you both know, whatever, just spend some time connecting again with your loved ones. It might also be a nice change, using your phone, not as a Facebook or Bejewelled machine, but actually for its original purpose: calling.
Binge-watching Series
And what is a rainy Sunday afternoon activity list without one of the most recent rising stars? Of course, this is binge-watching Netflix (or any other streaming service). If you are anything like the majority of people out there, you will have a list of 'to watch' that is longer than the actual amount of time you have during the day, and that's not accounting for any obligations, such as work, household chores, cooking, cleaning, taking care of the kids, etc. It's hard to fathom how we've gotten to this point, but potentially the streaming services are adding more minutes of streaming at a greater rate than the actual minutes it takes to watch it.
A Good Book
This list wouldn't be complete without the granddaddy of them all: reading a book. There is truly no more fabulous experience than getting lost in a book, sitting comfy with a nice warm drink, while the rain is gently tapping on the windows. That picture will fill most people with a sense of calm and joy that is not easily copied by other activities. It's not a surprise that this, for many, is THE way to spend a Sunday afternoon, one nice cup of tea at a time, page by page.