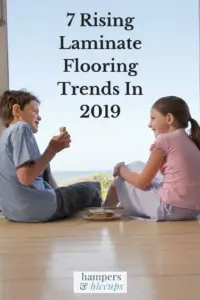 Laminate flooring has been a great alternative to wood flooring which is less expensive than wood floor and doesn't require much maintenance. There are some new and upcoming laminate flooring trends to consider.
Here are the latest trends of laminate flooring in 2019.
1. Waterproof Laminate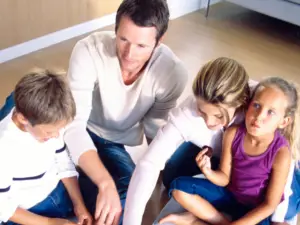 Waterproof flooring is being loved by everyone all around the world as it provides so many benefits. Similarly, waterproof laminate flooring is the new trend of 2019 and many people are thinking to replace their floors with it. This type is 100% waterproof and can be installed in any place of your house for example; kitchen, basement and bathroom. Waterproof laminate also provides a stylish and contemporary look to your house.
2. American Made Laminate
American made laminate flooring is gaining so much popularity as it is manufactured in the United States and most people are choosing it after hearing its name. However, American made laminate gives your house a modern and pleasing look that would make your place look dreamier than ever and is undoubtedly amazing in quality.
3. Reclaimed Wood Look Laminate
Mimicking the wood floor perfectly, reclaimed wood look laminate floor is evergreen and an alluring flooring which would give your house a beautiful look. These are made by the recycling of old materials hence called "reclaimed" wood look laminate. It is also made from timbers, decking, barns, wine barrels etc.
4. Weathered and Distressed Wood Look Laminate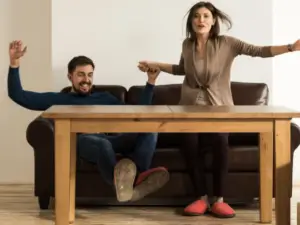 Weathered and distressed wood look laminate is much more like reclaimed wood look laminate. The weathered look enhances the wire brushed look and makes it ultra-fine while the distressed look features the scrapes, burns and knots. These knots and burn that you see in this type of flooring are man-made and you can choose these to give your room a great and a unique look.
5. Rustic And Hand Scraped Wood Look Laminate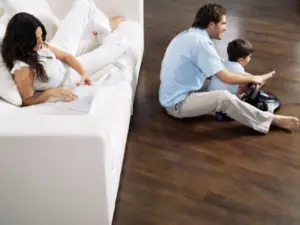 The planks are hand scraped and given a beautiful texture and look which people are drooling over in 2019. The hand scraped planks give a fine and finished touch to any room and look very stylish. If the solid hardwood is hand scraped, it is much more expensive than the hand scraped laminate. Every plank of rustic and hand scraped wood look laminate is one of its kind and looks very expensive however in reality, it is not.
6. Stone Look Laminate
Apart from mimicking wood, laminate can also be used as an alternative of tile, ceramic and luxury vinyl. Stone look laminate looks exactly like luxury vinyl or tile which can be found easily in stores and is not as expensive as it looks. No one would ever be able to tell just by looking that it is not stone but laminate.
7. White Wash Laminate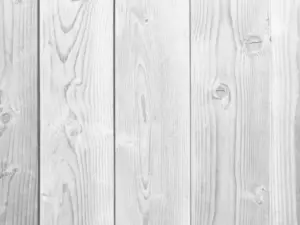 If you want to give your house an elegant and luxurious look, or if you love light colors, then white wash laminate is your way to go. White wash laminates help in making your house look bigger and brighter.
If you are thinking to change your flooring then go for any one of these latest, trendy and beautiful flooring ideas.
(Visited 102 times, 1 visits today)